Well, we are pretty sure that almost everyone out there using the Windows operating system will be well aware of the importance of Bootable USB drive. Since the Windows operating system is more prone to corruption and data loss, having a bootable USB drive is always important.
You will never know when you will need to format the Windows operating system. However, creating Bootable USB Drive is never an easy process; we need to use proper Bootable USB Tools and the ISO file of the operating system. There are plenty of Bootable USB Tools available on the internet for Windows like Rufus, Unetbootin, etc. However, out of all those, it was the Rufus that stands out from the crowd.
What Is Rufus?
For those who don't know, Rufus is one of the best and most popular software for creating USB bootable drives. It has support for a wide range of image formats including Windows and Linux ISO files. Rufus is the best in its section, still, it looks quite outdated, and it's a little bit complicated to use.
10 Best Rufus Alternatives in 2020 [USB Bootable Tools]
So, to make things a little bit easy, you can always use the best Rufus Alternatives. In this article, we are going to share some of the best Rufus alternatives that can be used to create a bootable media drive. So, let's explore the list of best Rufus Alternatives for Windows 10 computers.
1. UNetbootin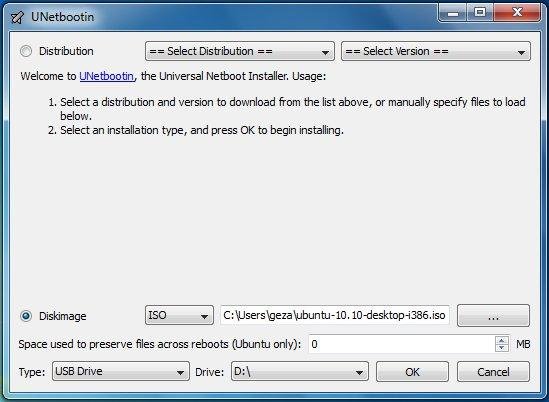 It is one of the best and top-rated Rufus alternatives on the list which you can use right now. The great thing about UNetbootin is that it can create Linux, Windows bootable drive easily. The software is straightforward to use, and it's available for free. The bootable USB creation speed is also pretty fast. So, it's definitely the best Rufus alternative that you can consider.
2. Windows USB/DVD Tool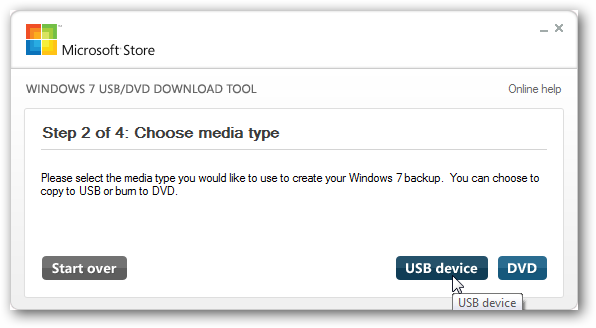 Well, if you are searching for ways to create Bootable USB Drive for Windows operating system, then you need to give Windows USB/DVD Tool a try. It's a free tool from Microsoft that can create only Windows bootable drive. The mini tool is extremely easy to use. Users just need to insert the USB drive and then browse the ISO file. Once done, just click on the 'Create' button to create the USB bootable drive.
3. Universal USB Installer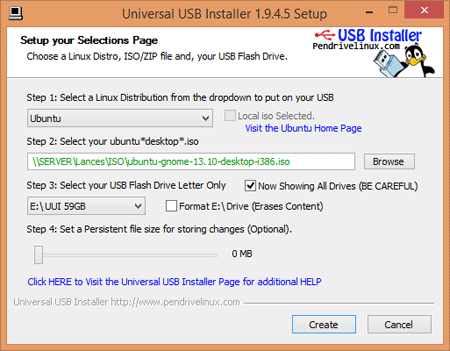 If you have been searching for free software to create both Windows and Linux Bootable device, then you need to use the Universal USB Installer. The great thing about Universal USB Installer is its user-interface which looks clean and well organized. Not only that, but the bootable USB creation time is also comparatively less compared to all other listed in this article.
4. YUMI
If you are searching for a lightweight and easy to use USB creation tool for Windows PC, then Yumi might be the best pick for you. Just like Universal USB Installer, YUMI can create a bootable USB drive for Windows and Linux ISO. What's more interesting is that YUMI also got the ability to download the Linux ISO if you don't have.
5. Etcher
The most noticeable and important feature of Etcher is that it supports a wide range of image file formats like ISO, IMG, DMG, etc. Unlike all other listed above, Etcher is compatible with every popular OS. It can create a bootable USB drive for Linux, Windows, macOS, etc. You won't believe it, but Etcher can even create USB rescue disk too.
6. PowerISO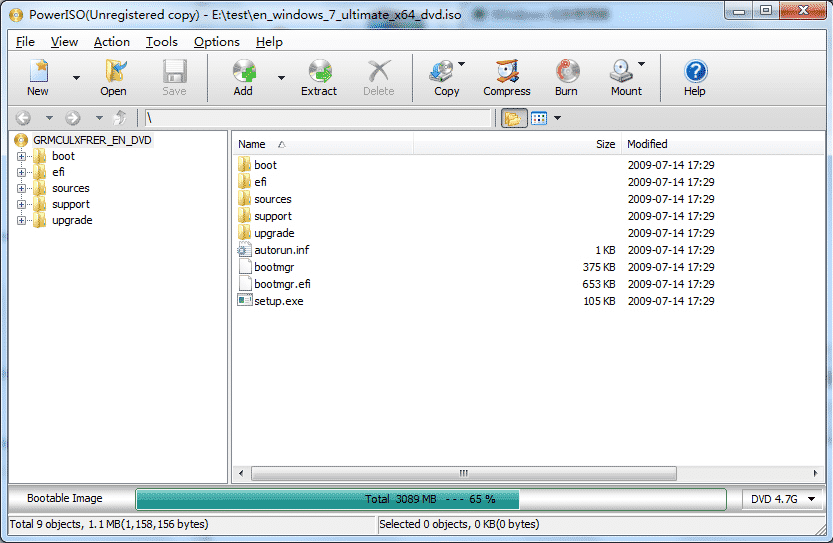 This one is not exactly a Bootable USB creator, but it can be used to create Bootable USB. It's an image mounting tool that lets you mount disks. The latest version of PowerISO is capable to create USB Bootable drive. However, creating Bootable USB via PowerISO could be difficult because it doesn't provide any direct option.
7. RMPrepUSB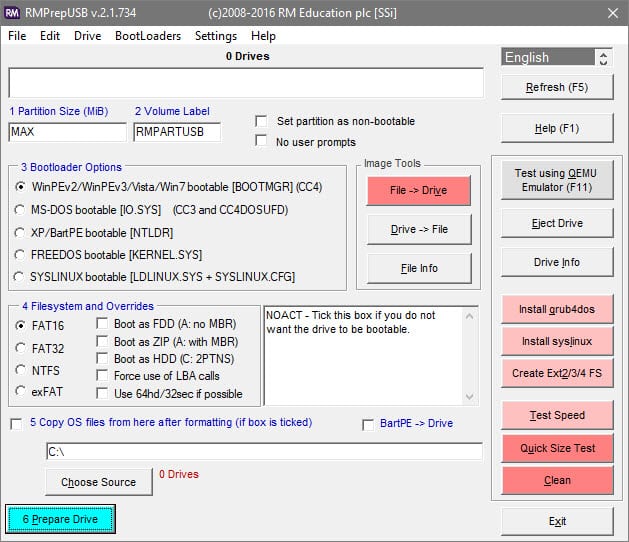 Well, RMPrepUSB is one of the most advanced USB Creation tools available out there which you can use today. However, the user interface of RMPrepUSB looks cluttered and it's full of features. The tool is pretty complicated to use, but it can be used to create multiple partitions in a single USB Drive. However, if you don't have much technical knowledge, then it's better to ignore this one.
8. WinSetUpFromUSB
The software is initially made to create only Windows Bootable drive, but it can now create a Bootable Linux drive as well. The user-interface of WinSetUpFromUSB is simple and it's not bloated with unnecessary features. So, WinSetUpFromUSB is one of the best and lightweight Rufus alternatives in 2020 that you can use right now.
9. FlashBoot
Well, FlashBoot is another free Rufus alternatives on the list which is known for creating Bootable USB drives. Another best thing about FlashBoot is that it can also create an installable clone of Windows 7, Windows 8, and Windows 10 computer, including all apps and data on the USB drive. The best Rufus alternative is extremely easy to use and lightweight.
10. XBoot
This one is pretty much similar to the RMPrepUSB which had been listed above. Just like RMPrepUSB, XBoot can also load multiple ISO files in a single USB. That means, with XBoot, you can easily install Windows ISO, Antivirus rescue CDs, Linux distro in one ISO file. To load multiple image files, XBoot creates partitions within the USB drive.
So, these are the ten best Rufus alternatives in 2020 that you can use right now. If you know any other such software, let us know in the comment box below. I hope this article helped you! Share it with your friends also.