As we all know, selfies are usually a trend on social media. We love to click our perfect closeup and share it on social media. However, the default camera app on our Android doesn't provide many features to edit our perfect close-up shots.
Today almost every smartphone user is crazy about taking selfies. However, you need to have proper apps to get the best selfie shot. As of now, there are hundreds of selfie camera and selfie editing apps available for Android. All of them have unique features.
List of 10 Best Android Apps For Taking Selfies
If you are looking for ways to enhance your selfie clicking skills or edit certain portrait shots, you can consider these apps. Below, we have shared some of the best Selfie apps for Android smartphones. Let's check out.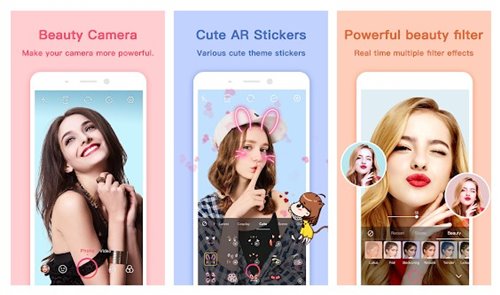 Selfie Camera is a relatively new app on the list known for its powerful editing features and filters. The app allows you to capture both photos and videos.
The exciting thing about Selfie Camera is that the app allows you to apply filters while capturing photos & shooting videos in real-time.
While capturing photos, you can scroll through filters to see how well the filters add to the subject. Overall, this is a great Android app for taking selfies.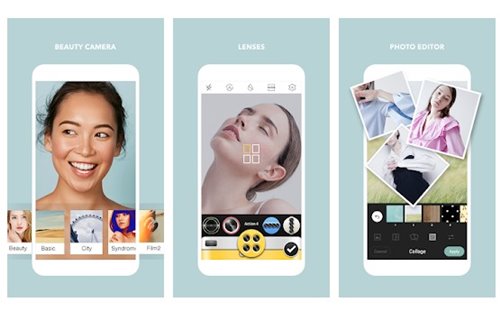 Cymera is a full-fledged selfie camera and a photo editor app for Android. The app offers you real-time selfie filters, crop tools for thumbnails, DSLR blur effect, and more.
You won't believe it, but the app offers you more than 150 filters that you can use while capturing photos. Apart from these, Cymera also supports collage creation, body retouch features, easy editing tools.
Once Retrica used to be the best selfie app for Android, it somehow lost its spark with developing competition. In 2022, Retrica is considered the best app to capture amazing selfies.
With a wide range of special effects & over 190 filters, it's easy and fun to capture selfies. Apart from that, Retrica also allows users to add a vignette, grain, or blur effect to the photos.
Perfect365: Best Face Makeup is one of the best and leading selfie apps available on the Google Play Store. To enhance the selfie quality, Perfect365: Best Face Makeup offers over 20 makeup & beauty tools, 200 pre-set hot styles, fantastic filter effects, and more.
Over 100 million users right now use the app. Perfect365: Best Face Makeup also offers you unlimited custom color options with the Pro color palette
This is an excellent app to make your selfies and videos better. There are tons of different effects built-in and, the app also detects multiple faces in a photo.
Moreover, you can create videos and video selfies with 4-8 second clips using cool filters for awesome vine-style videos. Apart from that, YouCam Perfect also brings a full-fledged photo editing tool that allows you to edit selfies.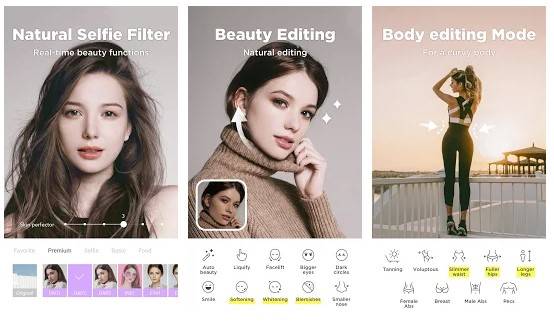 Candy Camera is one of the best and leading selfie camera & editing apps available on the Google Play Store. The great thing about Candy Camera is that it brings a wide range of filters designed specifically for selfies.
It would be best to swipe left and right to change the filters. Apart from that, it brings a wide range of beautification tools for slimming, whitening, and more.
LINE Camera is a full-fledged photo editing application for Android. However, it has some tools that are designed specifically for shooting selfies.
It doesn't matter whether you are a professional photographer or a newbie; you will find powerful editing tools for all levels. Some of LINE Camera's great features include live filters, tools for color adjustment, brushes, collage maker, and more.
Facetune2 is another excellent Android app on the list that can help you retouch your selfies. It's a personal makeover app that offers you a wide range of tools to improve your selfies.
It allows you to choose from dozens of free filters, makeover tools, color adjustment tools, and more for selfie editing. It's a free application, but it's ad-supported.
Well, Snapchat is not a selfie app; however, it's nothing less than that. The trend to put filters and stickers in the selfies started with Snapchat.
It's a platform where you can share snaps and short videos. From the Stickers and animations to the filters and front-facing flash, Snapchat has it all.
Just like Snapchat, Instagram offers some similar benefits. Instagram is one of the best social networking platforms where users love to share photos and videos.
However, it houses some features and tools that make for the perfect selfie camera. You can add filters, stickers, tags, and overlays to your clicked images.
You can capture amazing & unique selfies with these free Android apps. I hope this article helped you! Please share it with your friends also. Also, if you know of any other such apps, let us know in the comment box below.