We all know that teenagers nowadays are too addicted to watching cartoons, so they prefer to watch online for free if they miss an episode. They like to watch anime, and cartoon shows best than movies.
With the increased technology, the number of cartoons and animes also increases daily, directly increasing the graph of cartoon industries. But they lack problems like some of our favorite cartoons and animes are not streaming over some cartoon channels like Disney. We have provided the best sites to watch anime and cartoon character shows.
Also Read: 10 Best WatchCartoonOnline Alternatives
List of Best Sites To Watch Cartoons Online
In the 21st century, watching anime is considered the most addictive thing and even too hobby for teenagers. You can even download it without any problem to stream cartoons for free. It provides you with two eases; one is for watching or streaming animes online for free, and the other is downloading and watching them offline when you don't have an internet connection.
1. Cartoon Network
Cartoon Network is a pretty popular name, and if you are born in the '90s, you might be very familiar with it. Cartoon Network is the biggest hub of animated shows and cartoon series for kids.
You can watch popular cartoon content like Ben 10, PowerPuff Girls, and more on the Cartoon Network website. The site's interface is clean, letting you watch content without signing up.
2. Nickelodeon
Nickelodeon is another famous name in the cartoon world. Even in 2021, the website is very favorite amongst all kids. On the Nickelodeon website, you can find some original Nick content, movies, animated series, and award shows.
Some popular animated shows you can watch on Nickelodeon are – Kung Fu Panda, Power Rangers Series, and Spongebob Square Pants. If you don't want to watch the videos, you can play games based on different cartoon characters.
3. Cartoonito
If you are searching for a website where you can watch endless hours of cartoon content, look no other than Cartoonito. The site is free to use and has many cartoon movies and TV Shows.
The site's user interface is also pretty clean and easy to use. Apart from that, the site also has songs and games for kids.
4. Hulu
Hulu Watch Cartoon is a legal site to watch cartoon character shows online for free. It provides high-quality videos without any problem, that's why it is so popular.
But the only drawback is that it is not accessible in all parts of the world, excluding countries like the UK, the US, etc. For this, you have to use a VPN. You can get a PD-Proxy Premium Account from here. Android mobile users can use DroidVPN for the same purpose.
5. YouTube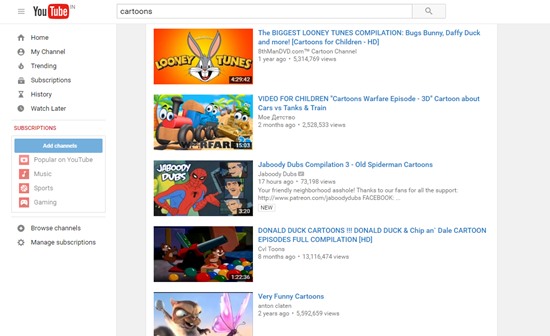 How can we forget this beast? One of the popular platforms for watching online videos. You can join the official channels of famous cartoon makers to watch free content.
The platform has many cartoon content like Mr. Bean's animated series, the Tom and Jerry series, etc. If you dive deep into the site, you can even find cartoon movies uploaded by users.
6. Disney Junior
The best site to watch cartoon shows online as its user interface is lovely, simple, and engaging. You can watch any Disney cartoons online, like Mickey Mouse, etc.
While it is blocked in India, you can use a VPN to watch. Moreover, no pop-up ads may irritate you while watching or browsing.
7. Fox on Demand
If you want to watch a cartoon or animated video, Fox on Demand could be your best place.
On Fox on-demand, you can find a vast collection of cartoon and anime videos. The interface of Fox on Demand is also clean and well-organized. So, it's another best cartoon streaming sites.
8. WB Kids
If you are looking for a site where you can watch old cartoons online for free, then WB Kids might be the best pick. Since it's a free site, the choices for cartoon shows become limited.
Currently, WB Kids has only four or five cartoon series, such as Tom and Jerry, The Flintstones, Looney Tunes, and more. Apart from that, WB Kids also includes cartoon-themed games, comics, and downloads.
9. DC Kids
If you are a huge DC Comics fan, you will love DC Kids. DC Kids is a free site that provides access to DC's animated videos. It has shows like Batman, Teen Titans Go, Superhero Girls, Justice League, etc.
Apart from the video content, DC Kids also allows kids to play games and read comics.
10. DisneyNow
If you are searching for a website to watch old cartoons from Disney, then look no other than DisneyNow. Some contents were free, whereas some required you to enter your cable TV credentials to log in and watch.
The site hosts lots of video content such as Mickey Mouse, Marvel Superhero Adventures, Ant-Man, Duck Tales, Pokemon, etc.
11. SuperCartoons
SuperCartoons is a website where you can legally watch animated content for free. It's a free site with thousands of classic cartoon titles.
SuperCartoons is an excellent site for cartoon lovers as it has many popular classic cartoon series.
The site's user interface is clean and lets you watch cartoons based on your favorite character. Just visit the site, pick your favorite Cartoon Character, and start watching the videos immediately.
12. Boomerang
Boomerang is available for streaming only in the United States. So, if you live in other countries, you must use a VPN or a Proxy service to unlock the cartoon website.
If we talk about the content, Boomerang provides both a mix of old and new cartoon titles. You can use this site to watch your favorite cartoon shows like Scooby-DDoo, Tom and Jerry, Popeye, etc.
The database of Boomerang is huge, and it's a site from where you can legally watch cartoon videos for free.
13. Crackle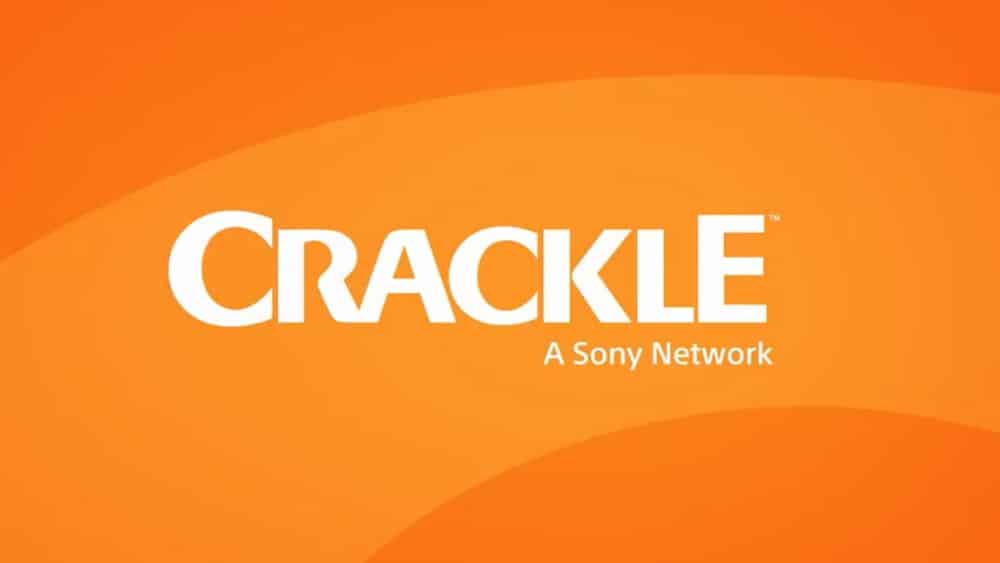 Crackle from Sony network is another legal platform to stream cartoon and anime content. The site has less cartoon content, but the available ones are quite popular.
Crackle lets you watch famous cartoon series like Men in Black, Sonic X, Monster Rancher, etc.
The site is free to use, and there's no need for any account creation. However, the site shows ads that may disrupt your video-watching experience.
So these are the best cartoon streaming sites. I hope this article helped you! Please share it with others too. Leave a comment below if you have any related queries with this.