Smart TV makes your home smart; Smart TVs allowed you to stream digital content with the help of in-built wifi. It will present you to a world of unlimited content.
You can access all the video streaming platforms including Hotstar, Netflix, Sony Liv and all the other. Some models offer you voice controls; you can switch the channel, access the internet with voice comments.
When it comes to smart TV, you are loaded with multiple options; you will get confused with all the features.
List of all Top 10 Best 4k and Smart TV
This LG Smart TV offers you 4K Ultra HD resolution with the refresh rate 60 hertz. You will get all the necessary connectivity ports, including 4 HDMI ports that allow you to connect your set-top box, blue-ray player, 3 USB ports that will enable you to connect hard drives and other USD devices.
You will get built-in Wi-Fi, AI ThinQ with Built-in Google Assistant and Alexa, α9 Gen 2 Intelligent Processor, AI acoustic tuning, Home dashboard, Apple airplay2, Mobile connection overlay. It allows you to stream all your favorite content online.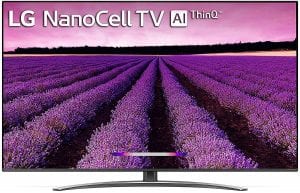 This 4K Ultra HD Smart NanoCell TV equipped with 4K Ultra HD display that will offer you Nano colour, Nano accuracy, Nano bezel, Ultra luminance, Wide viewing angle & DTS virtual: X.
You can connect all you additional accessaries like setup box, blu ray player, gaming console & hard drivers with its 4 HDMI ports and 3 USB ports. All the smart features are including; You can stream your favorite content online.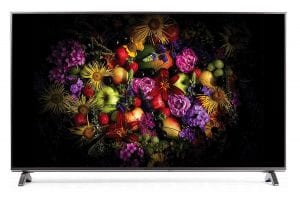 Panasonic has always been in trend because of their Smart TV; This smart TV comes with built-in Wi-Fi, My Home Screen 3.0, Swipe & Share, Easy Mirroring, and Voice Interaction.
This fantastic sound quality is the main highlights of this unit; Its has a built-in home theatre, Bluetooth 2 way audio link & cinema surround; you will experience the sound quality, That you have never experienced before.
This Samsung 190.5 cm Smart TV comes with Build-In WiFi, 360 design, its minimalism clean cable solution, content sync & share. Samsung will offer you the official warranty of 1 year.
You can connect all your additional accessories thanks to its 4 HDMI ports, which allows you to connect a set-top box, Blue Ray players, and 2 USB ports to connect hard drives and another USB device.
This Sony Bravia 138.8 cm comes with all the smart features, including Android TV, Hands-free voice search, Google Play, Chromecast, Netflix Recommended, Amazon Prime Video & HDR Gaming.
Now you can spend less time browsing and more time watching. Voice search on Android TV provides you with the ability of Google search, allowing you to find content beyond different services without the trouble of time-consuming text entry.
You will get the breathtaking detailed image & custom sound to be immersed in incredible reality. This 4K Ultra HD Smart NanoCell TV will provide you with the real cinematic images with major HDR formats, including Advanced HDR by Technicolor and HDR10 Pro.
This smart TV will also allow you to Connect Bluetooth Headset or HTS/Sound Bar Wirelessly with TV through 2 Way Bluetooth connectivity.
This K Ultra HD Certified Android Smart OLED TV offers you incredible contrast on an OLED 4K HDR TV with 8 million self-emitting pixels. You will experience amazingly real with the deepest blacks providing detailed shadow expression and vibrant color.
You will hear music, dialogue, and surround effects with more prominent clarity and division in whatever you're watching. Also allows you to install all you favourite streaming application from Google Playstore.
With this Samsung smart TV, you will get the tailored brightness and darkness for intense depth, uncovers even the tiniest details. You will experience brilliant colors from every view, also when watching from the side.
You can also play music and videos from your phone to your TV for a big-screen reality or carry your TV content to your phone for personal enjoyment, That's why the Samsung Smart TV are the first choice of customers.
This LG 4K Ultra HD Smart OLED TV comes with the built-in Google Assistant; now, there is no need to type when you search for you favorite content, Google assistant will allow you to explore with voice.
You will get all the smart features, including Dual – Step Noise Reduction, built-in Wi-Fi, α7 Intelligent Processor, AI ThinQ with Google Assistant, and Active Depth Enhancer.
10.

Panasonic 164 cm (65 inches) 4K Ultra HD LED Smart TV TH-65GX600D
Panasonic is famous for its high-end electronic devices at low cost; this Smart TV comes with all the smart features such as Hexa Chroma Drive, Home OS, Build in Wi-Fi, To connect a set-top box, Blu Ray players, gaming console you will get 3 HDMI ports and 5 other USB ports for additional accessories.
You can also connect an additional wireless speaker thanks to its Bluetooth two-way audio; You will experience real cinematic video quality at your home.
Final Words
All the above features Best Smart TV are the flagship models. Our team of experienced professional shortlisted those Smart TV browsing more than 100s of shopping website, You can buy those Smart TV from both offline and online shopping stores.
If the article is useful for you in any manner, then do share it with your friends and family. Please stay connected with us for all the technology updates all across the globe.