Let's have a look at the Best Song Finder & Detector Apps 2019 that are available for free to install in the market and you can easily get them to install in your Android to detect the song playing around you in just seconds. As you will just need to open the app and make the audio reach your phone so that these apps can detect that song. So have a look at these apps below.
Till now you must have read my lots of guide on Android, iPhone & PC as I keep on sharing lots of informational stuff with you. And today I'm again here with one cool guide that will help you to detect the music playing around you as there are some cool apps in the market that with listening the audio playing around you will tell you the name of that app. So these are called the Song finder or say detector apps. If you are not aware of these apps then this guide will be helpful for you a lot. And now in this guide, I'm going to share some of the best apps that can do this job and I have selected these apps on the basis of user ratings, reviews and some of my personal experience. And I'm sure you gonna surely love these apps. So follow the below guide to proceed.
Also Read: How To Charge Your Android Battery Faster (Best Ways)
Top 5 Best Song Finder & Detector Apps 2019
Actually a few days back I was traveling with my friend and suddenly in the bus a song started and its beats was just awesome and I love that song but I was now knowing the name of the song as we both were listening to that for the first time. I was in total confusion and was entering the lyrics of that song in the Google to get the name of that song. And suddenly my friend took his phone out and started one app and he got the name of that song instantly and get it downloaded on his phone. I was totally surprised as I was not knowing the mechanism behind them. So I asked him how he did that when he told me about that song detector app that he was having on its phone. And then I google some of the best apps that can do this thing. And I got some amazing similar apps that I thought of sharing with you guys so that you can also capture any song playing around. And below I have mentioned all those apps.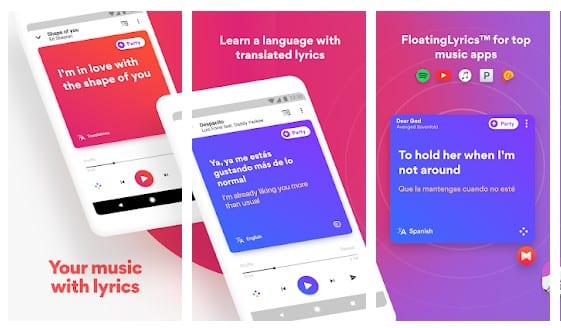 This is one of the best apps that will help you to get details about the music around you. Musixmatch is the world's largest lyrics catalog, that lets you enjoy diverse music with synced lyrics. Must try out this app and catch the lyrics in your android.
This is another best app that I tried personally. Shazam is right now the most popular song recognizing an app that's available for both iOS and Android devices. You just need to place your phone near the song and the app will automatically recognize the song. Not just that, but Shazam also offers a few other options after identifying the song like you can play an excerpt of the song, sing along with it, etc.
#3 Google Now
This is the inbuilt feature of all the latest Android that you can use to identify the music around you. You just need to activate the Google now by saying Ok Google in your android and this will listen to the music lyrics around you and will search for the song.
This is the another best music recognition app. Millions of people use SoundCloud to listen to music and audio for free. Wherever you are. Whatever you're doing. The SoundCloud app lets you hear more.
#5 Siri
Similarly like Google now Siri is for an iOS device that can easily detect the music playing around you. You just need to activate Siri by long pressing the main button and let the Siri listen to the song playing around. And you will soon get the complete details of that song.
Also Read: Top 5 Best Clock Widgets For Your Android Smartphone 2019
SoundHound is another best music streaming app that you can use on your Android device right no.? The best thing about SoundHound is that it offers its own song assistant which can identify songs playing around you. Users just need to install the app and say 'Ok Hound' to recognize the songs playing around you. Guess what? the app can also identify the humming of a song.
#7 Musixmatch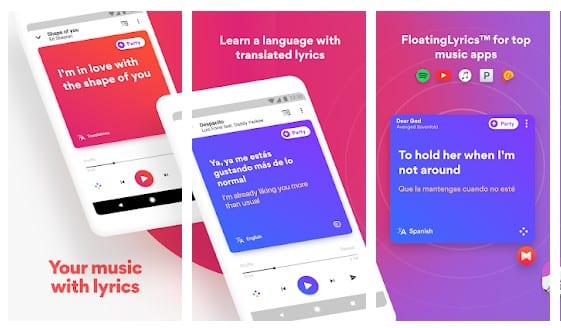 Well, Musixmatch is not a song finder app, but its a lyrics finder app. The great thing about Musixmatch is that it can show lyrics of nearly any song in the world. Not just that, but it also displays lyrics of any song that's playing on the background. So, with the lyrics, you can easily identify the song.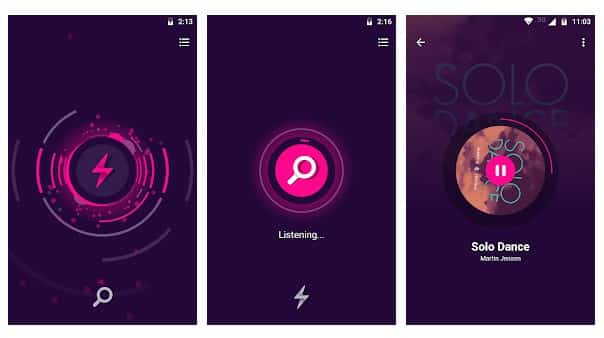 BeatFind is another popular Android app on the list which can recognize the song playing around you. Not just that, but the app also syncs with the playing music and brings a flashlight strobe light effects through your phone's flashlight. To recognize any song, users just need to tap on the search icon located at the bottom of the screen.
So above guide was all about Top 8 Best Song Finder & Detector Apps, Hope that you might be liking the information given in this article if it is so then please try to share it with others too. Also, share your suggestions and opinions regarding this content by using the comments section below. Your indulgence in our work is really grateful to us, keep supporting us and we would be always coming up with all new amazing information. At last but nevertheless, thanks for reading this post! And if you have any topic in the mind that you want us to write then please share with us so that we can work on it for you and you can explore the things better with us.
AUTHOR