There are times when we cannot figure out a song playing nearby. At that time, we search the lyrics of the playing song on Google to find the song's name. The process still works today, but it has become outdated. Now, we can use mobile apps to detect any songs nearby.
There are plenty of song finder apps available on the Google Play Store to help you detect any song. You need to install a proper song finder app. We have decided to share a list of the best song finder apps for Android in this article.
List of 10 Best Song Finder & Detector Apps
Most of the apps were available for both Android and iOS. So, let's check out the best song finder apps.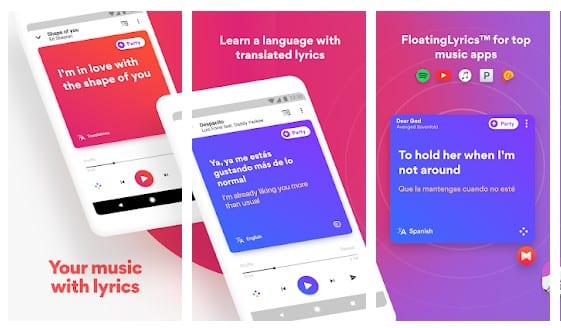 Well, Musixmatch is an app that's mainly used to play songs with lyrics. It also has a song identification feature that automatically identifies the songs playing around you and shows you the lyrics. What makes Musixmatch more unique is its massive lyrics catalog.
Guess what? Musixmatch can even detect the latest songs and can show you the lyrics.  Apart from recognizing songs, Musixmatch – Lyrics & Music can also do a few other things.
It can play YouTube videos on full screen, add your identified songs directly to your Spotify playlist, and fetch song info and cover art for your songs. Overall, Musixmatch is an excellent song finder and detector app that you can use on Android.
Shazam is now the most popular song recognizing app available for Android devices. You need to place your phone near the music, and the app will automatically recognize the song.
Shazam also offers a few other options after identifying the song, like you can play an excerpt of the song, sing along with it, etc.
You can also view the Shazam charts to discover what's popular in your country or city, get recommendations on songs, open identified songs directly in the Spotify app, and more.
Google Assistant is the personal assistant app that comes built in with most Android smartphones. The personal assistant app is of great use, and it can play music, make calls, create a to-do list, set alarms, and more. You can even use Google Assistant to identify the songs playing around you.
Just open the Google Assistant and ask, 'What's this song.' Now play a song or hum. It will automatically detect and tell you the name of the song. However, the song identification of Google Assistant is not so accurate. Sometimes, it even fails to identify a song.
Well, SoundCloud is always known for its advanced music recognition. Millions of people use SoundCloud to listen to music and audio for free.
After detecting the song, the app lets you discover more songs from artists or albums. So, it's the best music recognition app you can use today.
SoundHound is another best music streaming app you can use on your Android or iOS device.
The best thing about SoundHound is that it offers its song assistant to identify songs playing around you. Users need to install the app and say 'Ok Hound' to recognize the songs playing around them.
As the app's name says, Song Finder & Identifier is an Android application to identify the songs playing around you. Compared to other song identifiers, Song Finder & Identifier is faster, and it identifies songs in just a few seconds.
Once identified, it shows the song's title and singer. Also, it provides you links to listen to the song directly from the music streaming services. However, the app seems to struggle to identify older songs.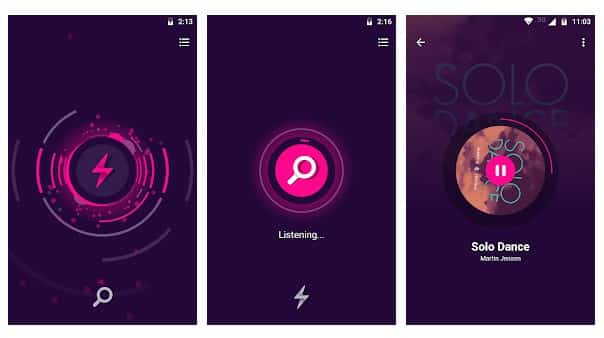 It is another popular Android app on the list that recognizes the song playing around you. Not just that, but the app also syncs with the playing music and brings flashlight strobe light effects through your phone's flashlight. To recognize any song, users need to tap on the search icon located at the bottom of the screen.
If you are searching for an Android app that can not only recognize the song playing around you but also show lyrics, then Genius might be the best pick for you.
Guess what? Genius can find lyrics for the song playing around you. With the lyrics, you can quickly figure out the song's name.
Song Finder is an Android app that lets you identify music playing around you. Although the app is not perfect, it offers you some useful features. After detecting a song, the Song Finder app allows you to view the lyrics or watch the music video on YouTube.
The application shows you all information about the identified songs like song title, Track ID, top tracks, albums of the artist, and a few other details.
WhoSampled is an app that lets you explore the world's largest database of sample-based music, cover songs, and remixes.
This app can identify music playing around you and discover its samples, covers, and remixes.
The app can compare tracks side-by-side, listen to full-length tracks, and stream through YouTube.
So, these are the Best Song Finder & Detector Apps. You can use these apps to identify songs playing around you easily. If you know any other apps to find song names, let us know in the comments.