We all know very well that television is no longer the only channel of access to sports. Thanks to free streaming sports sites, fans from all over the world have different options available to choose from. There are hundreds of free streaming sports services and sites that allow you to follow your favorite team and favorite sport from any country. Hence, today in this article we will show you a list of 10 best sports streaming sites to watch sports online.
Top 10 Best Sports Streaming Sites To Watch Sports Online 2019
Basically, the TV, of course, Television is no longer the only medium of access to sports. Thanks to free streaming sports sites, fans from all over the world have different options available to choose from. There are hundreds of free streaming sports services and sites that allow you to follow your favourite team and favourite sport from any country.
As we all know very well that paid streaming sites offer many features, but, they will never be able to compete against the only big benefit of free sites that they are totally free service.
Basically, the websites to watch online sports are a term that is currently trending on the Internet. As with our busy plans and schedules, any time we cannot manage to sit and watch sports on television.
Hence, simply by keeping the above scenario in mind, we have decided to share with you all the best sport streaming sites simply to watch sports online. And not only that even the list of sites that we are going to share with you all are also accessible from Android, iOS or any portable devices, for free.
To use these "Streaming" services it is obvious that you will need an active internet connection which is not a problem for many nowadays thanks to the existence of cheap internet connections and Wi-Fi signal.
Moreover, it does not matter whether you are a student or professional person, if you can not get extra time to watch your favorite sports live on television, then these online streaming services are something that has to be stored in your favorites folder, that's it.
The sites we have chosen are live video platforms that are compatible with the widest range of possible devices and, in addition, with the most popular web browsers.
Also Read: Best The Pirate Bay Alternatives
You may not be able to access some of these sites due to regional restrictions. If any of them gives you an error message, you can simply use a free proxy site or if you are a user of Google Chrome, then you can install any VPN extension for free.


Stream2Watch is one of the sites to see the largest sports streaming that exists today. Here you can see practically all important sporting events live. When you enter this website, you can see a very complete list of all the matches that are being broadcast at a certain time.
In that list, you can search the games by sport, see the details of the participating teams, the time and the time at which it started. You just have to click on "Watch now" to enjoy your favorite sports for free. The only thing we did not like about this web page is the number of pop-ups that appear during its use, which can be annoying.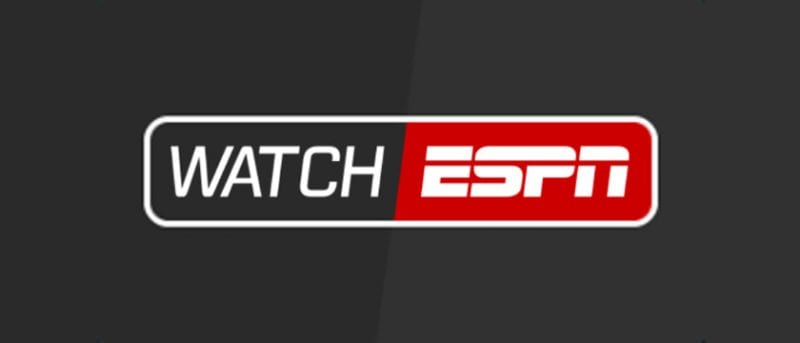 It is a free streaming service offered by the ESPN channel, one of the number one channels in sports broadcasts. This site is only available in some countries. If it is not available in your country, try another site that we present in this list.
The web has a great user interface and is the best if you are interested in sports in the United States. If you're not very interested in North American sports, you'd better choose another sports site.
ESPN is by no means the world leader in sports, its site offers exclusive services and the one of good thing about this site is that it is free of any type of annoying or invasive advertisings.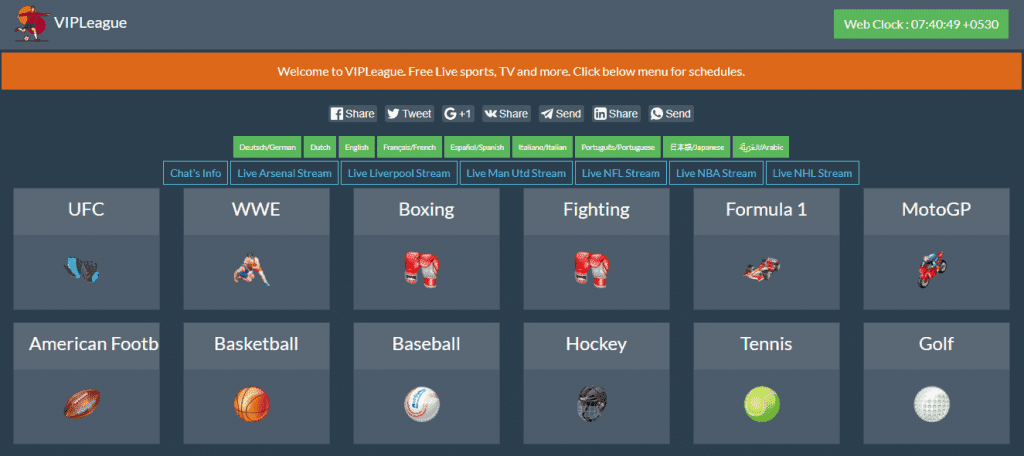 VIP League is another service that we can not recommend if you want to see all kinds of sporting events live, from traditional sports such as football and baseball to more specialized such as Cricket and Hockey.
Its main page offers easy access to live broadcasts, by classifying them by categories that you can review to get the events in which you are interested. Do not forget to visit VIP League web portal.
Batman Stream is one of the best sites to stream multiple sports such as football, basketball, baseball, handball, among others. The best thing about this portal is that it allows you to search with great ease and accuracy, all the favourite sporting events live and watch them online for free.
Here you can find all the important leagues: UEFA Champions League, La Liga, Premiership, Serie A, Bundesliga, Ligue 1. In general, this is a modern-looking site that is constantly updated and provides a lot of options and links to see the transmissions.
A site recommended by many other websites, and by a large number of users endorse it as the best streaming site to watch soccer. The traffic to this site has been in continuous growth lately showing the boom in its popularity.
Keep in mind that, depending on the way you access this website, you will be redirected to a certain sport, so if you see yourself on the page dedicated to the NBA, do not worry because you can access transmissions from other sports disciplines without any problem.
Are you having problems with any of the streaming sites we mentioned? You can simply visit the Yahoo site dedicated to sports to find out about the sports scene. Of course, it has many restrictions as to which content they can transmit.
You can use Yahoo! Sports to get the latest news in almost any sport. You can read articles, watch short videos related to the event in which you are interested. It is worth visiting this portal if you are unable to use any of the other alternatives we offer.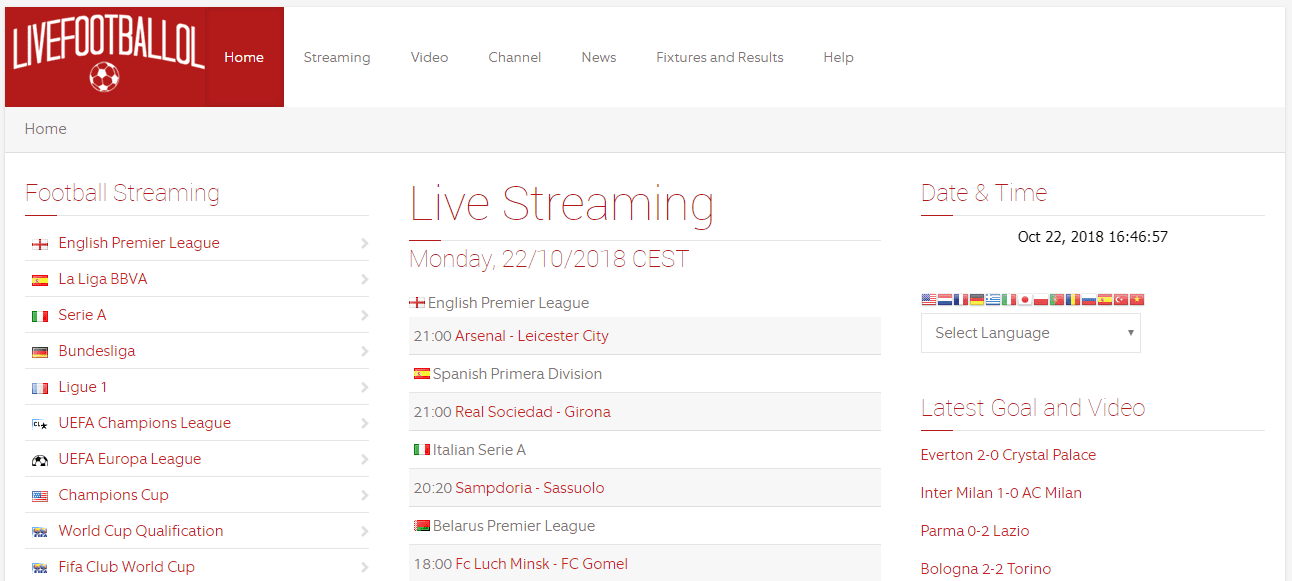 If you are looking for a site that offers the best soccer streaming, look no further. This site is the favourite of fans of the sports king due to its reliability, as it is always online, even when their servers are subjected to heavy loads during the most important games.
It is possible to start watching a live football broadcast with a few clicks. We really liked its simple user interface that allows you to use a computer at least simply to find the game you want to see. In addition, its load times are minimal and responds very quickly.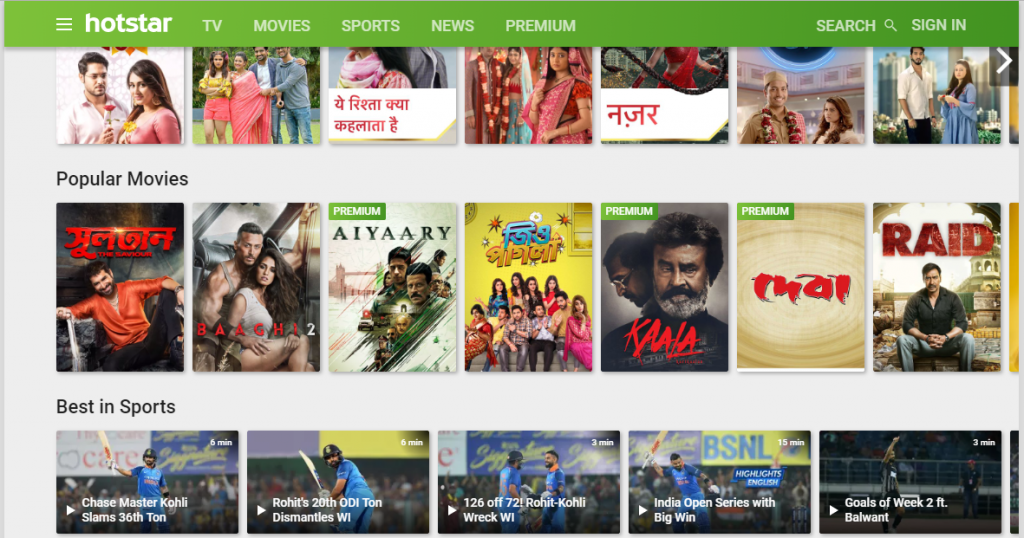 The well-known Hotstar streaming service simply allows you to stream TV series, Hindi movies, and sports for free. As the well-known site has all the latest movies, shows, and sports highlights are available to watch but the restricted thing is that the download permissions are limited to certain movies only.
The well-known Sony PlayStation Vue is basically a live streaming TV service where you can simply watch sports, news, movies, TV shows, premium channels and much more. Although the well-known Sony PlayStation Vue service is paid, don't worry about that, as this service also offers a free trial to all the users.
Basically this well-known online streaming service, of course, the Willow TV owned is actually by The Times Group which is an American Sports channel and the leading broadcaster of live 24×7 cricket in the United States and Canada.
Also Read: Best Movie Streaming Sites To Watch Movies For Free 2019
All the above-mentioned websites are live sport streaming portals in which anyone can watch sports online. So, what do you think about this list and all the above-mentioned websites? Simply share all your views and thoughts in the comment section below.