Copying files and folders on the Windows operating system is an easy process. Users often need to copy and paste or drag and drop the folders between the drives. However, the speed of transferring files depends on what medium you're copying from, like SSD's, USB sticks, networks, etc.
However, the medium is not the only factor to decide the file transfer speed because the Windows operating system itself deals with these operations. Although every Windows version is efficient enough to give adequate file transfer speed, the built-in function comes nowhere close to the third-party software when it comes to taking over operations.
There are plenty of file transfer utilities available on the internet like Teracopy, Copy handler, etc., that can provide better file transfer speed. Out of all those, Teracopy seems to be the best one, and it's specially designed to move or copy your computer files at maximum speed.
List of 10 Best TeraCopy Alternatives For Windows
However, it's not the only one of its kind out there. In fact, there are plenty of really great and feature-rich file copy applications that you can use instead of Teracopy.
So, in this article, we are going to explore a list of the best Teracopy alternatives for Windows.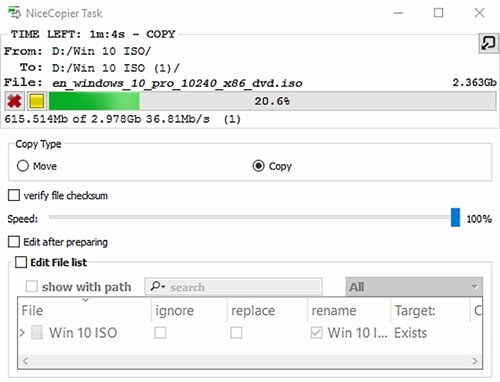 Well, NiceCopier is more lightweight than TeraCopy. The program is pretty light on resources, and it can run in the background without affecting your PC's performance.
NiceCopier is pretty easy to use as well. It automatically detects your file transfer actions and offers you more granular control. So yes, you can pause and resume your copying operations with NiceCopier. However, the file transfer speed is a bit slower than TeraCopy.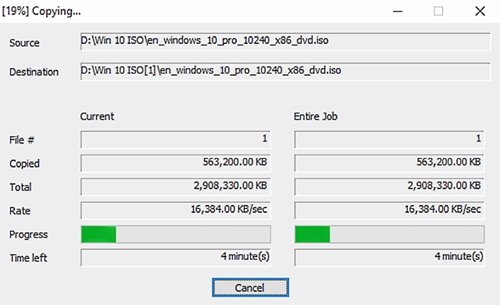 Well, if you are looking for a lightweight and easy-to-use tool that adds a few extra features to the usual copy & move operations, then give Perigee Copy a try. Once installed, Perigee Copy replaces the default Windows copy and move operations.
It continuously runs in the background to detect the copy & move operations. Whenever it detects the copy & move operating, it automatically gets triggered and does its job.
Some other features of Perigee Copy include multiple overwrite options, auto skipping on errors, etc.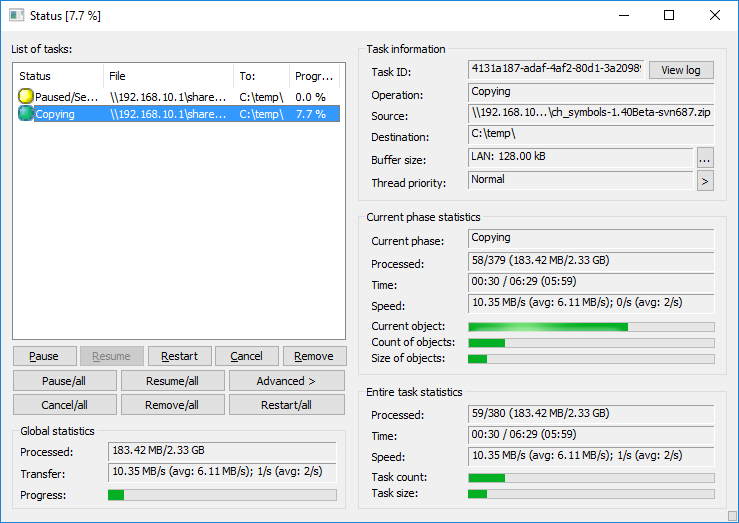 Well, it's one of the best TeraCopy alternatives on the list, which can improve your computer's copy and paste speed.
The key thing about Copy Handler is that it can handle batch tasks like multiple copy/move operating, batch rename, batch delete, etc. Apart from that, it also lets you pause/resume the ongoing operations.
It is another best free file copy tool on the list that provides faster transfer speed. Just like TeraCopy, FastCopy also allows users to copy or move files between the folders.
The great thing about FastCopy is that it offers users numerous usage modes. So, FastCopy is another best TeraCopy alternative that you can use right now.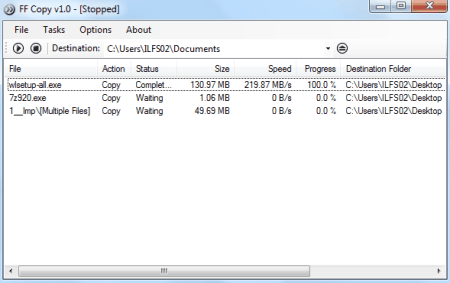 If you are searching for a simple to use yet effective file copy tool for your Windows computer, then FF Copy might be the best pick for you.
It's a utility that allows users to queue up the file copy operations in Windows. Not just that, but you can also pause, stop, and resume the ongoing copy operations.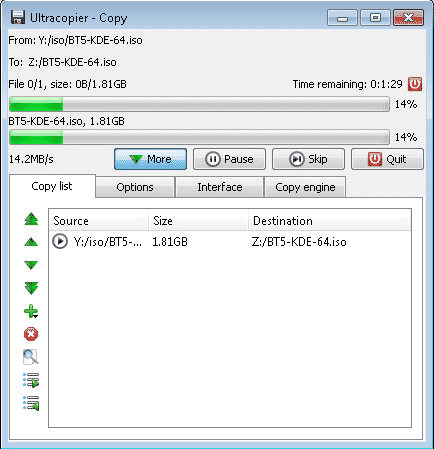 Ultra Copier is by far the best TeraCopy alternative on the list, which can significantly improve copy/paste speed. The best thing about Ultra Copier is that it offers users lots of 'copying engines' to achieve the best speed.
Not just that, but Ultra Copier also allows users to add tasks to the queue. Ultra Copier is available for almost all major platforms, including Windows, Linux, Mac OS X, etc.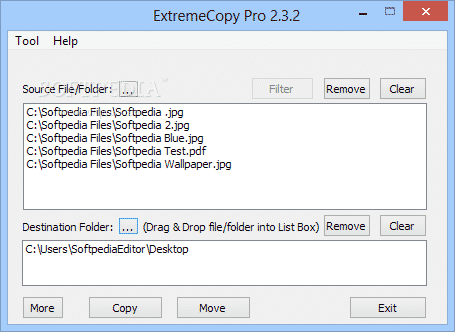 It is one of the top competitors of TeraCopy, but it has lots of advanced features that make the tool complicated to use. Just like TeraCopy, Extreme Copy can also move or copy multiple files and folders at maximum speed.
Some of the advanced features of Extreme Copy include adjustable read/write buffer size, task queuing, auto-retry, etc.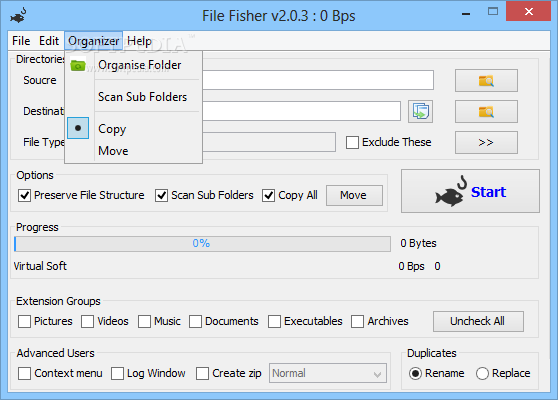 If you are searching for a portable file transfer tool for Windows 10, you need to give File Fisher a try. It's by far the best file copy software available on the internet.
Despite being a portable app, it doesn't miss any important features such as resume/pause ongoing operating, batch operation, etc.
Let me tell you, RichCopy 4 is a tool that is developed by Microsoft to copy files. The software was available to download now, and just like all other file copy tools, RichCopy 4 also allows file copy in parallel.
Besides that, RichCopy 4 also offers features like pause, resume, file/directory filtering, multiple sources, etc.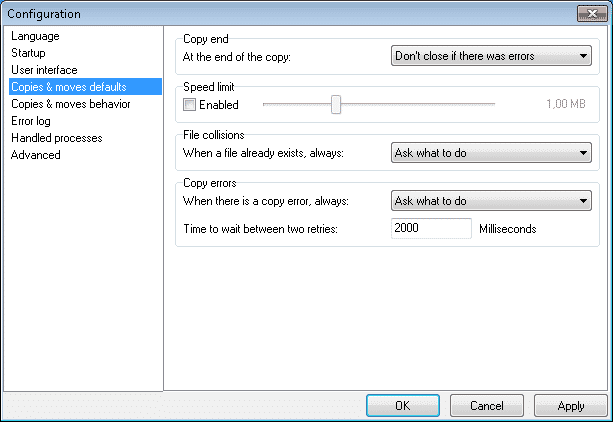 Just like all other third-party file transfer tools, SuperCopier can also be used to pause, resume, skip ongoing file transfers. Not just that, but users can also control the buffer size and transfer speed from the SuperCopier's configuration window.
You can use these TeraCopy alternatives to improve your copy & move speed. If you know of any other utilities like these, let us know in the comment box below. I hope this article helped you! Please share it with your friends also.