If we look around, we will discover that digital paperless cash is slowly replacing other payment options like cash, cheque, etc. In 2020, the Indian govt initiated several measures to boost digital payment solutions. One of those is UPI, which stands for Unified Payment Interface.
UPI is an immediate real-time payment system that facilitates the instant transfer of funds between two bank accounts. The transaction process is fast, and you can avoid the extra cost of IMPS. Soon after implementing UPI, several Indian banks and third-party companies have introduced mobile payment apps.
Also Read: How to Setup & Use WhatsApp Pay On Android & iPhone
List of 10 Best UPI (Unified Payments Interface) Apps For Android
Here in this article, we will share some of the Payment apps that integrate the UPI platform. You can use these apps to send and receive money between the UPI-linked accounts. So, let's explore the list of best UPI Payments apps in India.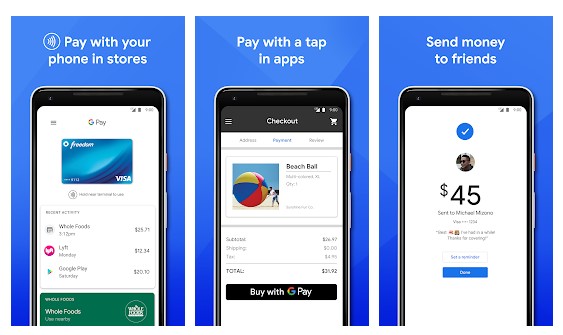 It is one of the oldest UPI-based payment apps that you can use on Android. Google Pay, backed by Google, is the most secure UPI app for Android that offers you tons of features. Also, it has a unique reward system that rewards you for making payments via the app.
Google Pay can be used to send and receive money from friends & family, mobile recharge, bill payments, and much more. The app has a reasonably attractive user interface, free from ads.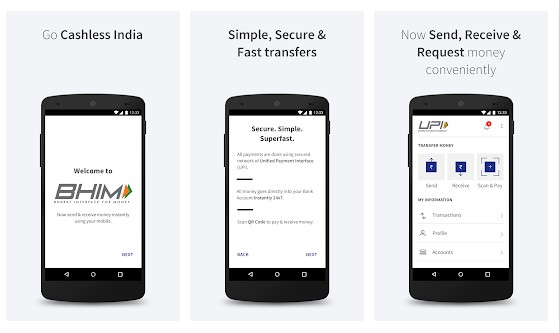 If you rely on multiple apps for making payments, you need to use BHIM UPI App. Guess what? With BHIM UPI App, you can manage all your bank accounts & payments from one place.
As the app's name says, BHIM UPI App works on the Unified Payments Interface, which means you can access all bank accounts from one app. Not just that, but with BHIM UPI App, you can also check the account balance, set payment reminders, etc.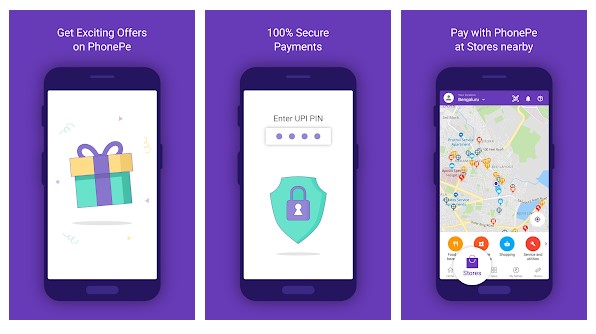 Well, PhonePe is by far the biggest competitor of Google Pay. Like Google Pay, PhonePe also allows you to send and receive money from any UPI address. Apart from the UPI payments, PhonePe can recharge phones, pay credit card bills, make payments to health insurance companies, and much more.
What makes the app more exciting is its unique reward-based system. Like Google Pay, PhonePe also pays you for making online payments or purchasing services.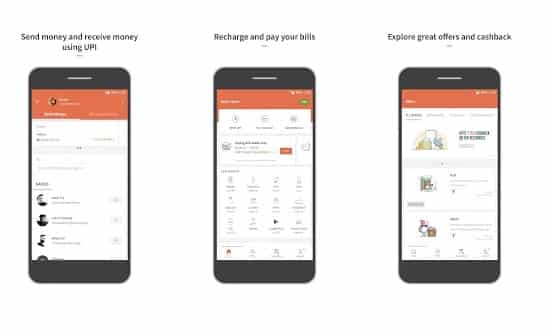 It's one of the best and top-rated Android app on the list, which could help you go cashless. This is a UPI-based app that lets you pay mobile bills, electricity bills, broadband bills, etc.
You can also invest in mutual funds with this app. Unlike all other UPI-based apps, FreeCharge gives you amazing discounts and cashback offers after completing a transaction.
Well, Paytm is right now India's largest digital wallet service provider. The great thing is that Paytm is not integrated with UPI. Users need to link their bank account to create their BHIM UPI ID & UPI PIN.
After creating an account, users can send and receive money. Apart from that, Paytm also have great deals on Movie tickets, Mobile recharges, etc.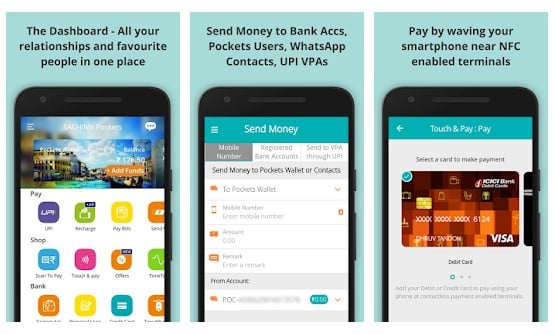 Pockets from ICCI bank is another comprehensive mobile wallet app that you can use on your Android smartphone. Like every other payment apps, Pockets is also known for its UPI-based payment system.
With the app, you can send and receive money from anyone. Additionally, Pocket Wallet provides you with a free virtual VISA card that can be used for shopping at all online websites. Pockets can be used for bill payments, mobile recharges, shopping at selected portals, etc.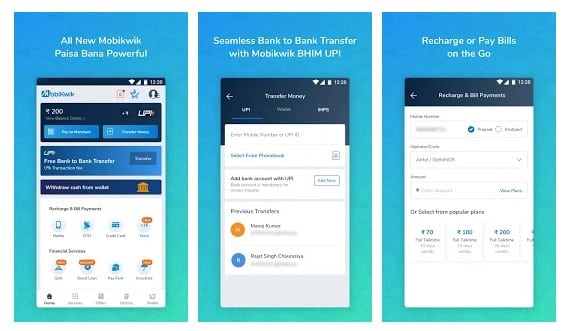 When it comes to the user interface, nothing can beat MobiKwik. Guess what? MobiKwik has the best user interface compared to other apps listed in the article.
Since MobiKwik follows the UPI protocol, it can transfer money within the bank or other banks. Apart from that, on MobiKwik, you can also buy digital gold, insurance plans, etc.
8. WhatsApp Pay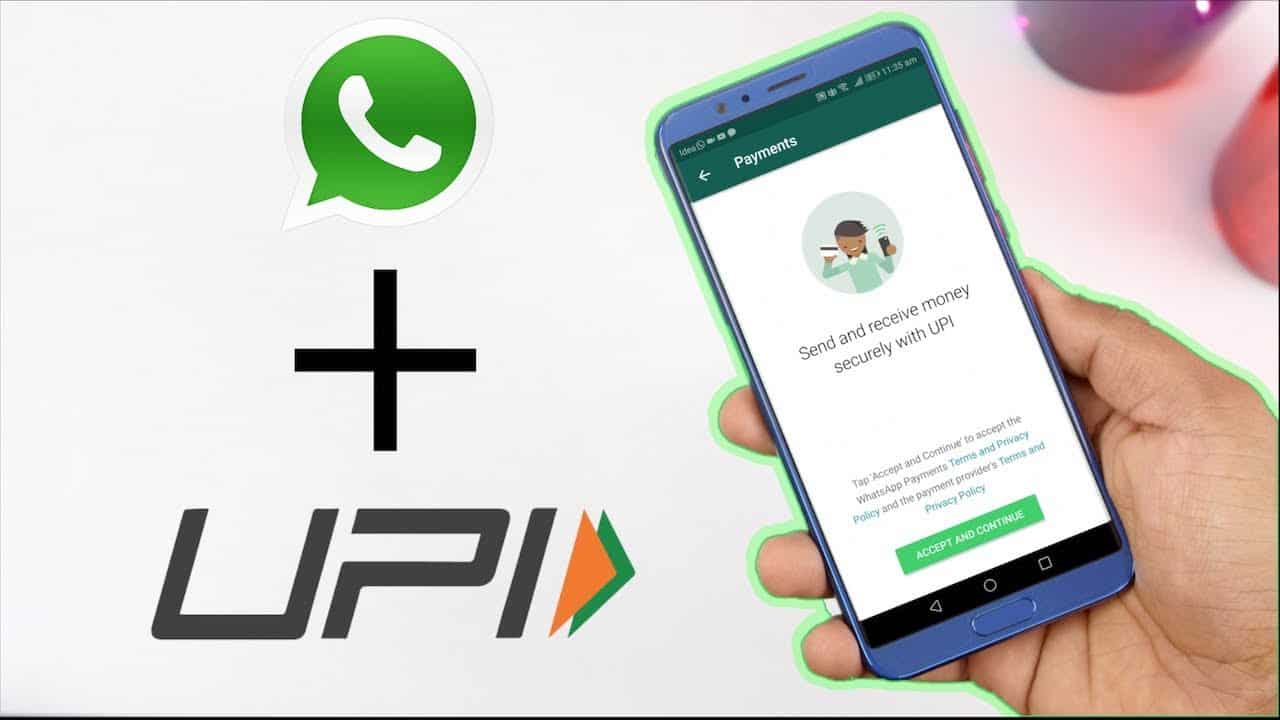 WhatsApp, the popular instant messaging app, recently got a new feature called 'WhatsApp Pay.' WhatsApp Pay is a new payment service for Indian users that uses UPI ID to send and receive money. However, the only thing is that it lets you send and receive money only.
You can't use it for mobile recharge, paying credit card bills, or anything else. If you are interested in giving WhatsApp Pay a try, we recommend following our guide – How to Setup & Use WhatsApp Pay On Android.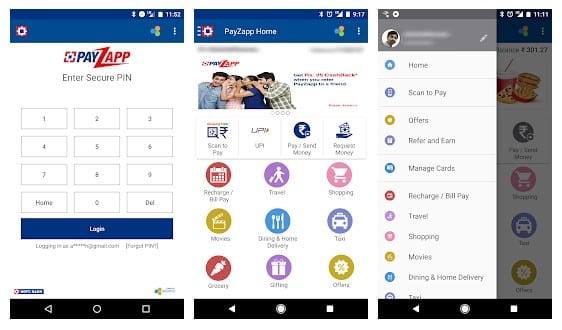 With PayZapp, you can recharge your telecom services, make bill payments, shop online, get rewards, and more. It's a complete payment solution that gives you the power to pay in just one click.
On Payzapp, you need to link your HDFC Bank account to make payments or purchase anything. Apart from that, Payzapp users can also avail themselves of some great offers at SmartBuy.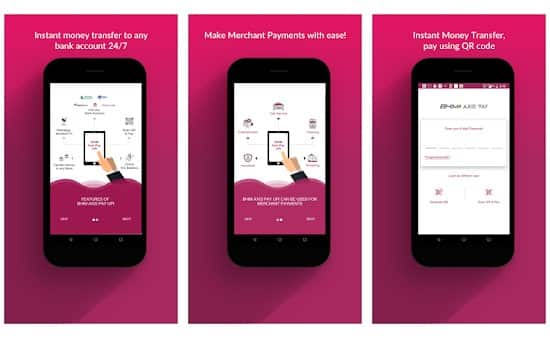 Axis Pay from Axis Bank Ltd is another best UPI banking app that enables you to do instant money transfers, mobile recharges, DTH Recharges, etc. Like all other UPI-based apps, Axis Pay allows users to transfer money by simply entering the UPI ID.
The user interface of Axis Pay is terrific, and it's one of the best free UPI apps for Android that you can use right now.
So, these are the ten best UPI apps in India for Digital Payments. If you know of any other such apps, let us know in the comment box below. I hope this article helped you! Please share it with your friends also.