Spotify is right now the most used music streaming app for Android. Not just Android, but Spotify is available for iOS users as well. Spotify for Android allows users to listen to music, songs, podcasts, audiobooks, novels, and soundtracks online.
Although millions of users right now use the app, it's not available in every country. People from all around the world go through a series of errors while downloading Spotify for Android. Since VPN apps are available on the Google Play Store and can change your location, users must rely on a VPN app to access Spotify.
10 Best VPNs For Spotify – Unblock & Access Spotify
Right now, many VPN apps are available on the Google Play Store. However, to unblock Spotify, you must pick a VPN whose servers were not blocked by Spotify. So, here in this article, we will share a few of the best VPN apps for Spotify that can be used to Unblock and access Spotify from anywhere.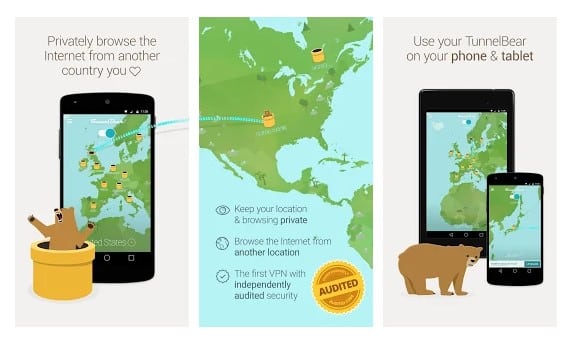 It is one of the best and most popular VPN apps available on the Google Play Store. The great thing about TunnelBear is that it offers plenty of services from all around the world to choose from.
Not just Spotify, but TunnelBear can unblock other streaming apps like NetFlix, Hulu, Amazon Prime, etc.
PureVPN is basically a premium VPN app, but it does offer a 7-day free trial. The trial version of PureVPN allows you to access all features of the VPN free of cost and without any limitations.
Like every other VPN, PureVPN provides unrestricted access to your favorite websites, services, media, and apps. Also, with a single subscription, you can connect up to 10 devices with your PureVPN account.
When it comes to server availability, PureVPN provides you with over 6500 ultra-fast VPN servers located across 140 different countries.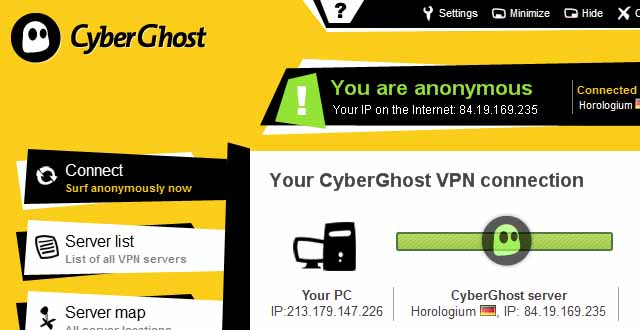 The great thing about CyberGhost VPN is that it can unblock all streaming services like BBC, Sky, Hulu, NetFlix, Spotify, etc. Another thing is that it offers users huge choices when it comes to servers.
The servers of CyberGhost VPN have been spread across 60 countries, and they were well optimized to provide you with better browsing and downloading speed.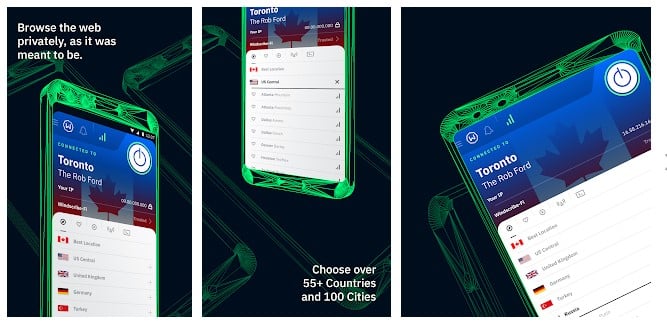 If you are looking for a free VPN app that offers plenty of bandwidth per month, then Windscribe VPN might be the best pick for you. Guess what? Windscribe VPN provides users with 10GB of bandwidth every month. With that much bandwidth, you can enjoy thousands of songs and music.
Some other features of Windscribe VPN include split tunneling, a no-log policy, a kill switch, etc.
Well, NordVPN is the king in the VPN section, and it's available on almost all major platforms, including Mac, Android, Windows, iOS, etc. However, NordVPN is a premium VPN app with a strict no-log policy, ensuring your browsing activity is never tracked.
Currently, the Premium version of NordVPN offers you over 5500+ servers worldwide. And the premium version allows you to connect up to 6 devices.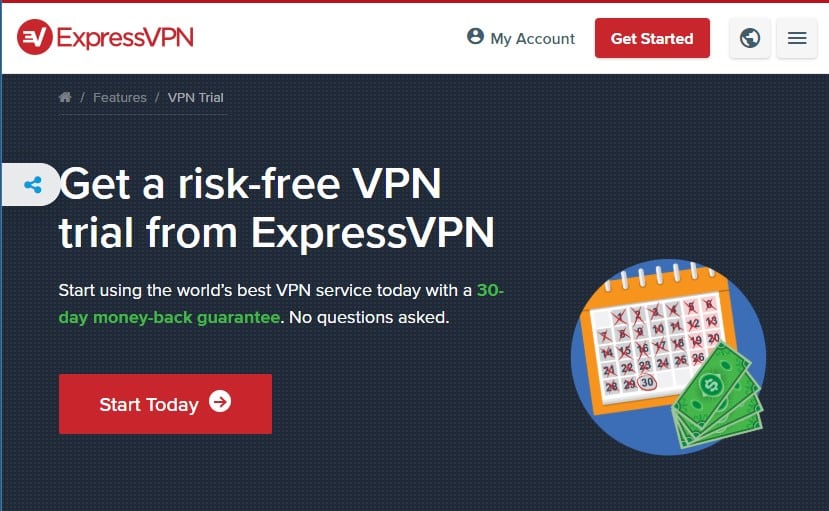 ExpressVPN is not a free VPN service, but you can avail of a 30-day trial. Under the trial period, users can enjoy all the premium features of ExpressVPN for free.
ExpressVPN offers users over 21,000 servers in 48 locations, making it one of the leading VPN services on the list. The servers of ExpressVPN are well-optimized to provide better streaming speeds.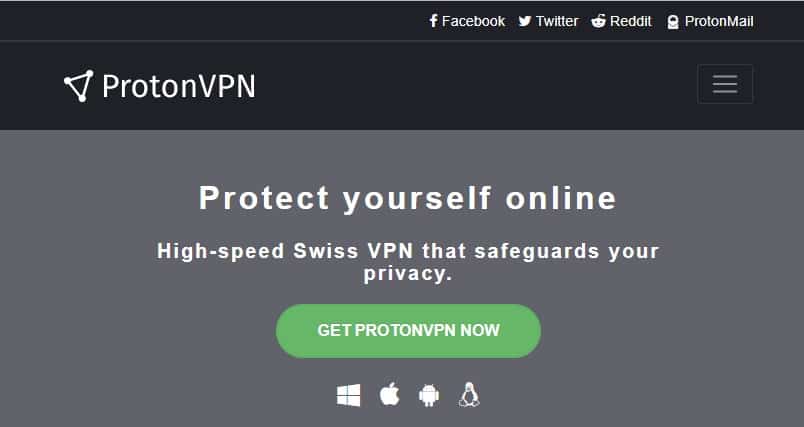 If you are searching for a Spotify VPN app with free and paid plans, you need to pick ProtonVPN. Guess what? ProtonVPN is one of the best and most popular VPN services available for the Windows operating system. Under the free plan, ProtonVPN doesn't put any restrictions on bandwidth.
If you are comfortable purchasing a premium plan, trotonVPN will get you 700+ high-speed servers spread across 40+ countries.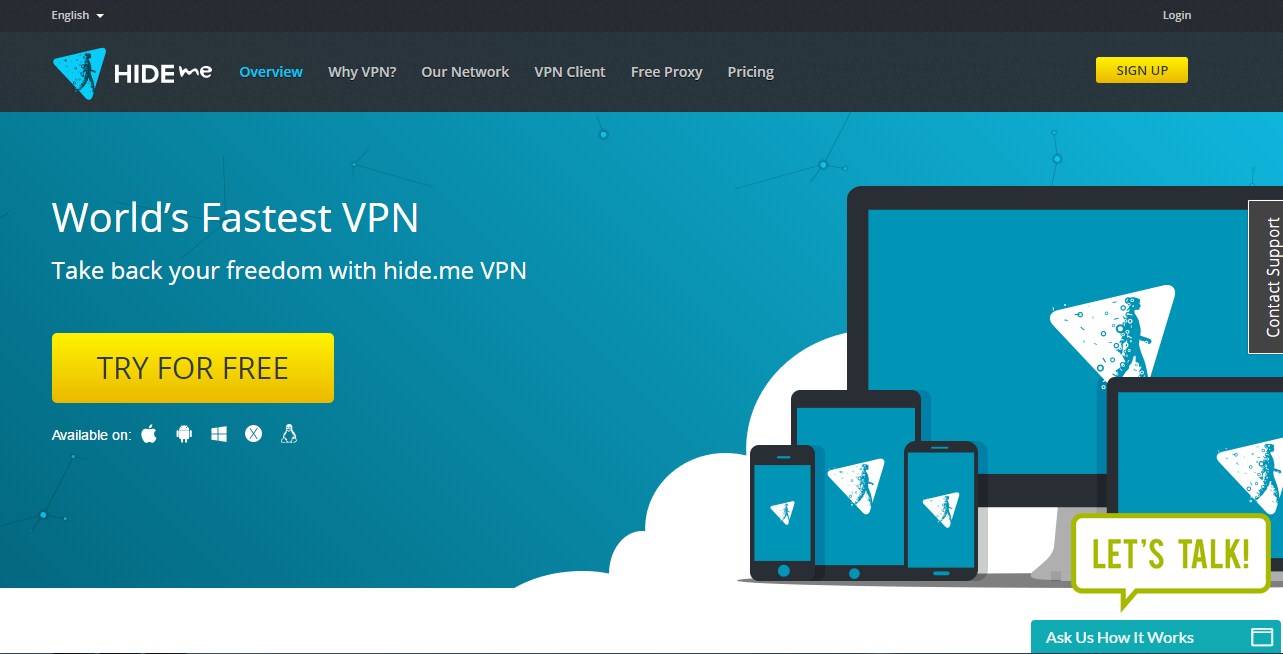 This one provides users with 2GB of free bandwidth every month. Since it's a new VPN app, the servers were not spammed, and it can be used to unblock & access Spotify.
The VPN app offers users fewer but high-quality servers, which are supposed to provide a better streaming experience.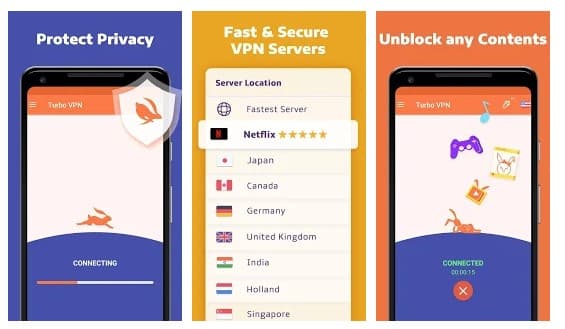 Well, Turbo VPN is an unlimited free VPN client for Android. Unlike all others, Turbo VPN doesn't put any restrictions on bandwidth and country selection. Although not the fastest, Turbo VPN is the best VPN to unblock Spotify.
The only drawback of TurboVPN is that it shows lots of ads, even while connecting/disconnecting a VPN connection.
If you are searching for a free VPN app for Windows that could help you unblock Spotify, then Surfeasy might be the best pick. Surfeasy has both premium and free plans.
Under the free plan, the VPN service only offers 500MB of data every month. 500MB of data is not enough if you stream videos.
So, these are some of the best VPN apps that you can use to unblock Spotify. These VPNs can unblock almost every audio & video streaming app & service. I hope this article helped you! Please share it with your friends also.