Many of us have a habit o check the weather reports. To check the weather conditions, we usually watch TV news channels or read online weather reports. There are users who set their upcoming day schedules by observing the weather reports.
So, for those users, we have decided to share a list of best iPhone apps to check weather reports in no-time. There are plenty of iOS weather apps available on the App store that provides accurate weather reports.
Best Weather Apps For iPhone in 2020
Also, these apps tell you about the current and upcoming days weather reports in advance. So, in this article, we are going to share some of the best iOS weather apps to use on the iPhone. So, let's check out the best weather apps for iPhone in 2020.
AccuWeather's weather application provides users many forecast options including hourly, daily, and weekly information of weather. Here, you will have the option to upload any of the weather into your phone's calendar and you will get alerted for incoming snow or thunderstorms in your set location.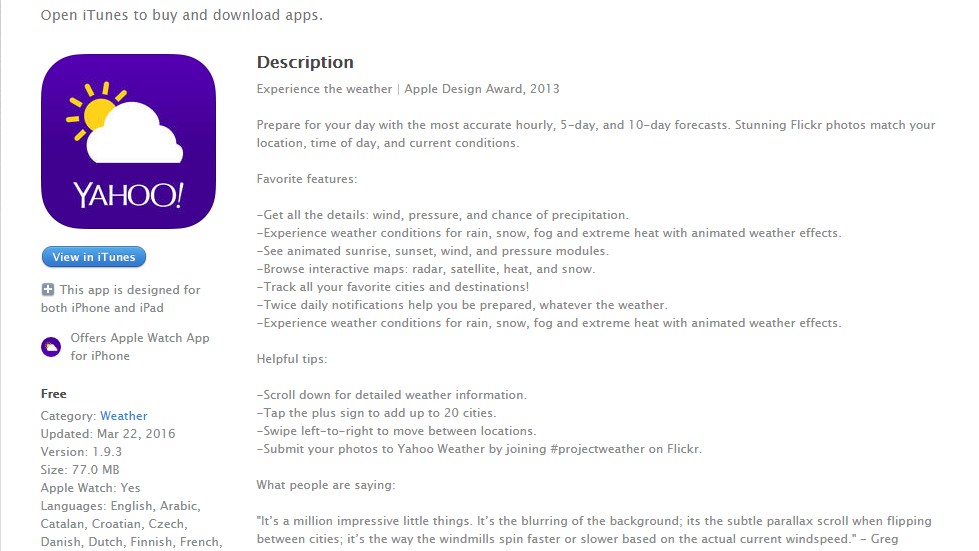 As the name indicates, it is one of the best weather apps by Yahoo. On this app, you can get all the latest updates of weather on your iPhone and there will be a floating notification of each weather update on your phone. This app provides 10-day forecasts analyzing temperature, wind speed, humidity, and much more.
3. Dark Sky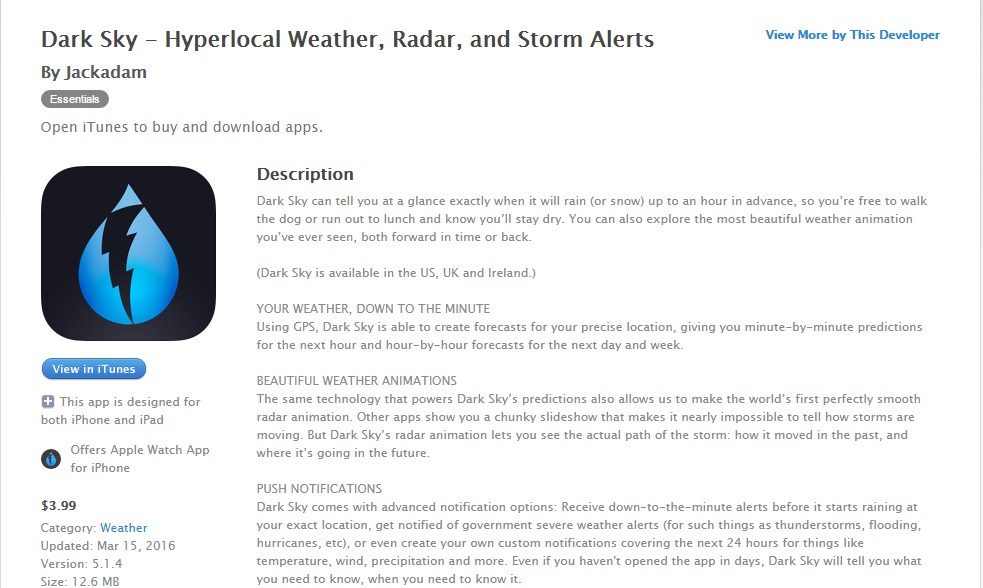 Well, Dark Sky offers an entirely different kind of experience for the iPhone. Instead of worrying about forecasting everything, it concentrates on hyperlocal, small-time additions. Also, the accuracy of this app is also very high.
This weather app is unarguably one of the most accurate sources of weather information and also includes interactive radars, satellite maps, severe weather alerts, and notifications from the direct server of the app.
5. Weather Line
This is also one of the best weather apps for the iPhone and is a weather app for graph junkies. Bold colors quickly show temperature, condition, and precipitation. Built for quick glances. Visual graph forecast by 48 hours, 8 days, or 12 months. Available Worldwide.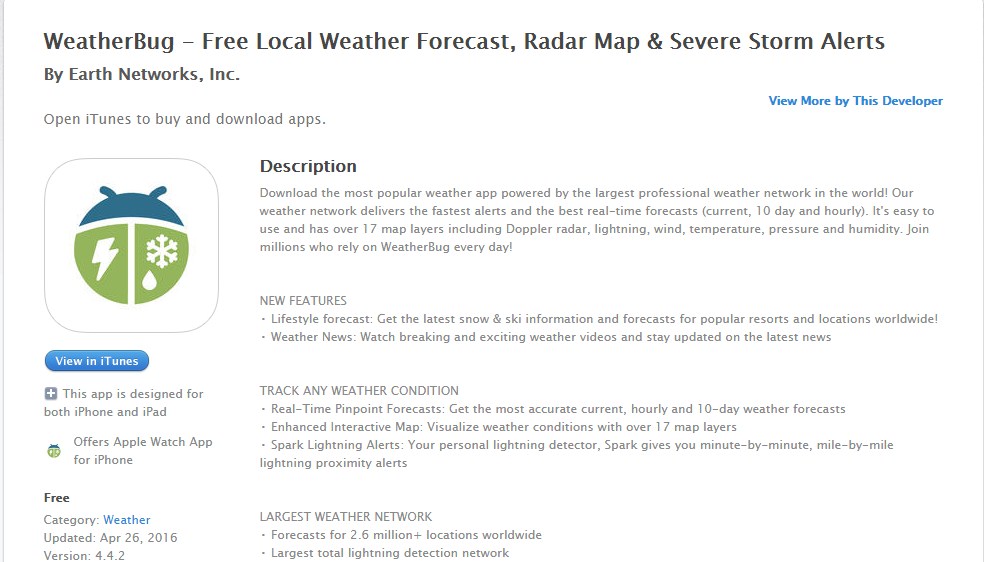 You can download the most popular weather app powered by the largest professional weather network in the world! It's easy to use and has over 17 map layers including Doppler radar, lightning, the wind, temperature, pressure, and humidity. Get real-time weather forecasts with pinpoint accuracy, beautiful and animated weather maps, and the fastest alerts to severe weather, like rain, high winds, lightning strikes, hail, and tornadoes, plus all NWS and NOAA watches and warnings.
It is an eerily accurate weather app that delivers hilariously twisted forecasts. From spooky fog to torrential downpours, CARROT's dialogue, characters, and scenery change in… "unexpected" ways. You'll actually be looking forward to a blizzard just to see what CARROT has in store for you. Simply it shows twisted forecasts which are very addictive.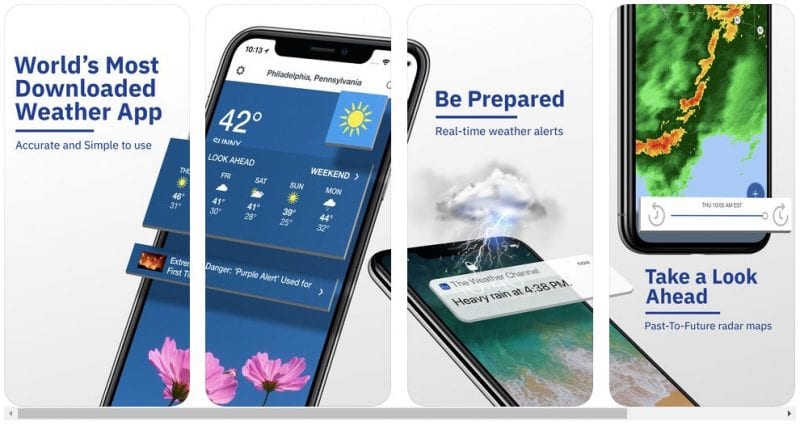 Well, the weather channel is another best app that you can have on your iPhone. Guess what? The app is free, comprehensive, and has almost everything that needed to be the perfect weather app. The best thing about the app is that it automatically changes based on your current location and time.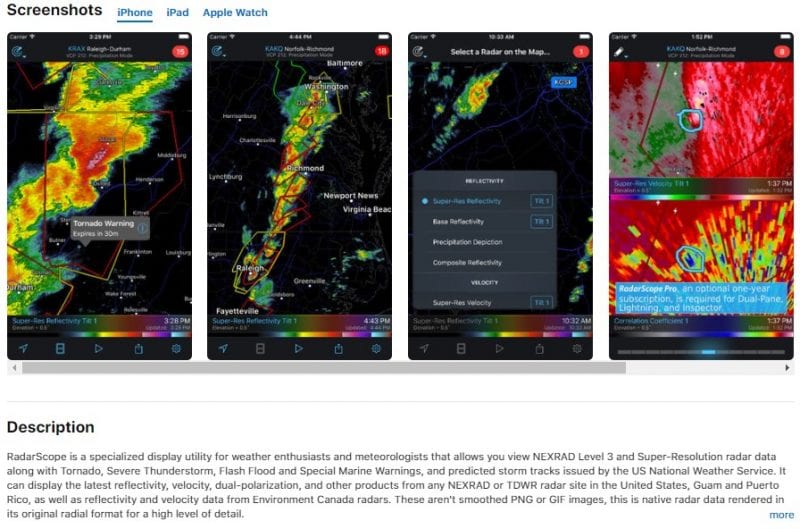 This app is a little bit different compared to all others listed above. The app doesn't show you the current weather, temperature, or forecast. But, it's more for an outdoor enthusiast, a storm chaser, or simply anyone who wants to have minute details about the weather. The Radar images refresh frequently, and it can provide you storm warnings, etc.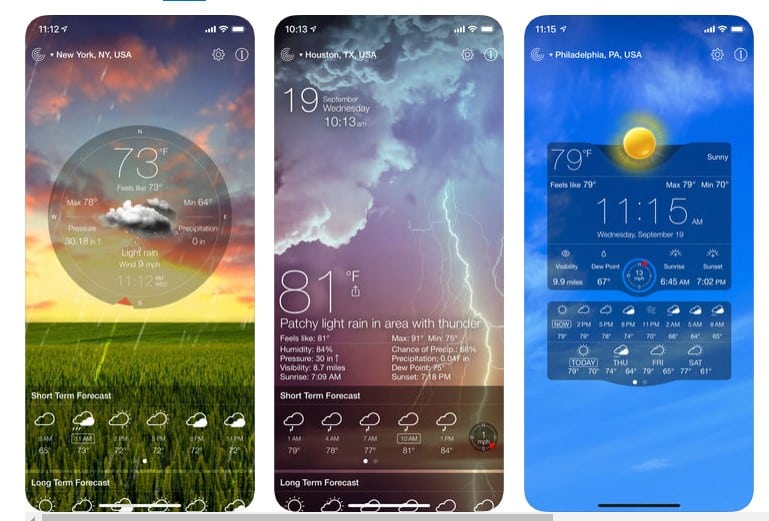 It is one of the best weather apps which every iOS user would love to have. The app is mostly used by frequent travelers and it shows weather forecasts and local time for multiple locations. Not just that, but Weather Live also shows the extended forecast for any coming day or week. Apart from that, Weather Live provides users with multiple color modes and its one of the best weather app that you can use today.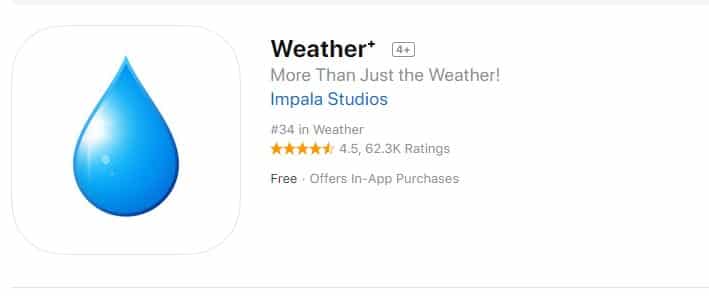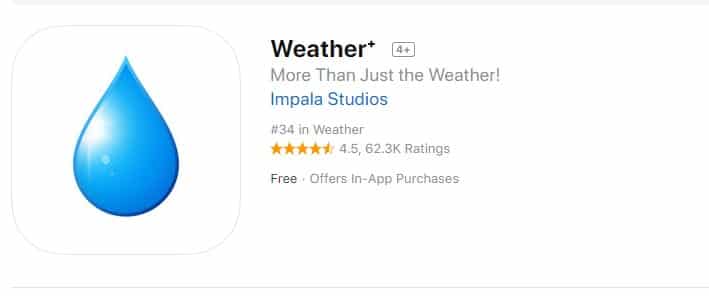 If you are looking for a simple, beautiful & accurate weather app for your iPhone, then Weather⁺ might be the perfect pick for you. Guess what? Weather⁺ is one of the best and top-rated weather app available on the iOS store. With Weather⁺, you can get daily and hourly weather forecast. Not just that, but Weather⁺ also shows humidity, pressure, precipitation & wind direction.
So above are the Best Weather App For iPhone. You can try all the app on your iPhone and get all the latest updates on the weather. I hope this article helped you! Share it with your friends also.