Things have changed a lot in the past few years. These days, privacy threats were on the rise, and people hesitate to share their actual photos on social networking platforms. So, having a photo avatar is mandatory in this insecure online world.
For those who don't know, an avatar is just like a profile picture, but it doesn't represent an actual photo. It turns your real photo into a cartoon character. Creating animated avatars from photos is fun, especially if you want to use them as your profile picture.
Also Read: Best Cartoon Avatar Maker Apps for Android
List of 25 Best Websites To Create Avatar Cartoons Online
So, if you have been searching for ways to create avatar cartoons online, then you have landed on the right webpage. In this article, we are going to share some of the best websites that allow users to create their very own avatar.
Avatar is one of my personal choices to create a character online. This web page is great and gives you an abundance of clothes and accessories to choose from including tiaras. Only this app provides you a big amount of options rather than other apps mentioned. When you access the app for the first time, you will start it by putting your face together, and it includes the face, skin color, eyes, etc. When it is completed, move on to fashion that includes all accessories such as guitar and finally wallpaper. It's great if they provide us landscape types of backgrounds but whatever provided is okay as it's all free.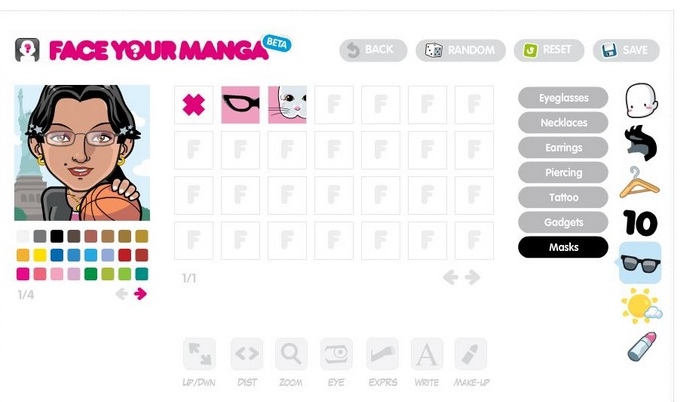 Faceyourmanga.com is the best Cartoon Avatar Maker that helps in creating the avatar that is almost close to what you look like. This app has many features as compared to others such as adding blemishes, birthmarks, band-aid, a third-eye, scars, moles, etc. This app also provides the feature to set your eyebrow according to your choice. So, you can use Face Your Manga to create an avatar from a photo.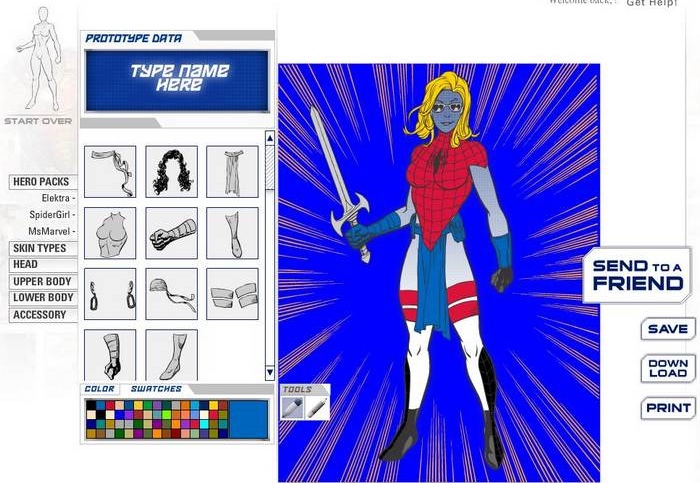 What other sites are lacking, is available in this one. With the Marvel Superhero avatar tool, you can give your favorite superhero the power or look he or she is missing like adding wings. This is by far the best fantasy avatar creator available out there on the web.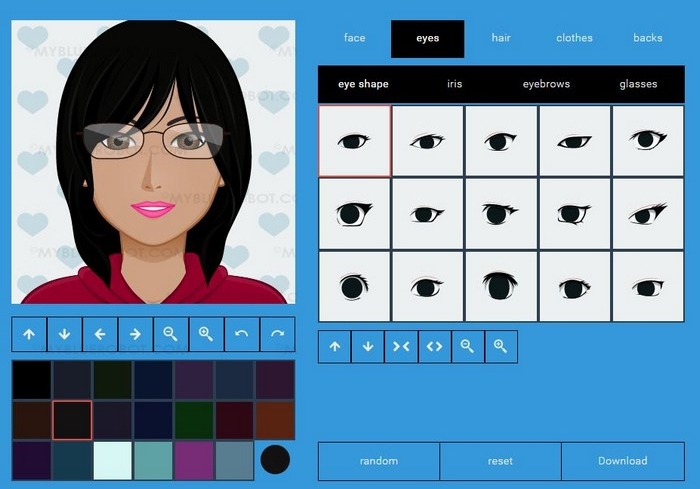 This is by far the best cartoon avatar maker. One drawback is it does not provide many options as the previous apps do but it has some unique features such as making eyes, mouth, and head bigger by using the magnifying glass with a minus or plus sign inside it. You can set your eyes wider apart or even move them up or down. Another feature that this app provides you it gives you the option of tilting your head to create the avatar.
Manga.com gives you the scope to turn yourself into an Anime Avatar. The web app allows you to edit your eyes, nose, eyebrows, hair, and mouth and even add a ponytail, facial hair, and accessories. The app helps you to create an anime avatar from the neck up.
It is one of the best cartoon avatar generators available on the internet. You need to hit the "Randomizer" button and the site will generate an avatar randomly for you. You can even manually edit the Avatars with this tool and can use it on your blog or social networking sites.
Your Gravatar is an image that follows you from site to site appearing beside your name when you do things like comment or post on a blog. You can create an 80×80 pixel avatar from this site which will be associated with your email address, appearing on websites that have enabled Gravatar.
Well, Piccassohead is a digital tool that allows users to create their masterpieces using famous features drawn by Picasso. You can create Picasso-like paintings which are easily transformed into avatars.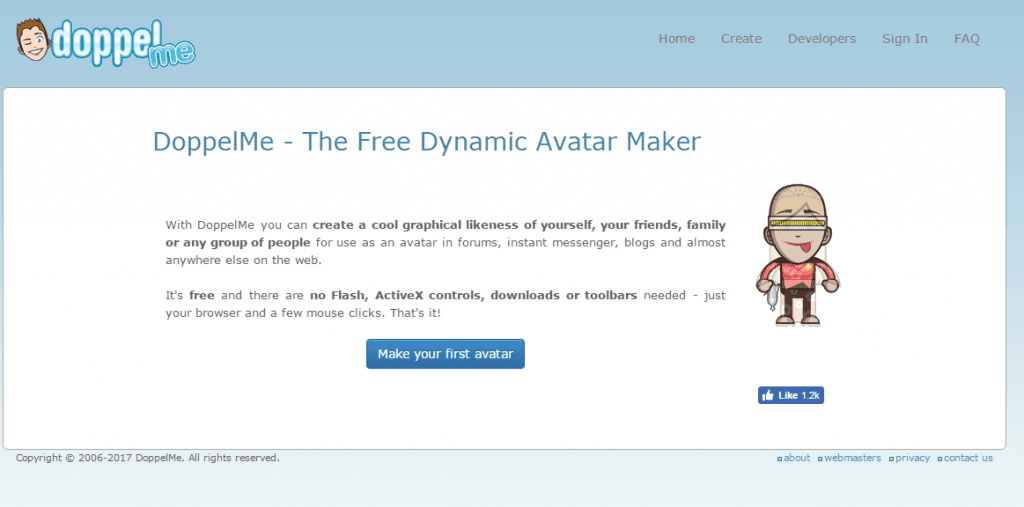 With DoppelMe, you can create a cool graphical likeness of yourself, your friends, family, or any group of people for use as an avatar in forums, instant messenger, blogs, and almost anywhere else on the web.
If you are looking for a realistic avatar creator, then on Cartoonify you can quickly create a cartoon of yourself directly without the need for any software. To make your Avatar special it has over 300 graphics parts. This is one of the easiest and fastest ways to convert your photo to a cartoon.
In South Park Avatar, you can create your avatar online. The creator tool is provided by Southpark studio themselves and you will find lots of useful features to create your own anime avatar. So, it's one of the best Avatar creators online that you can use in 2020.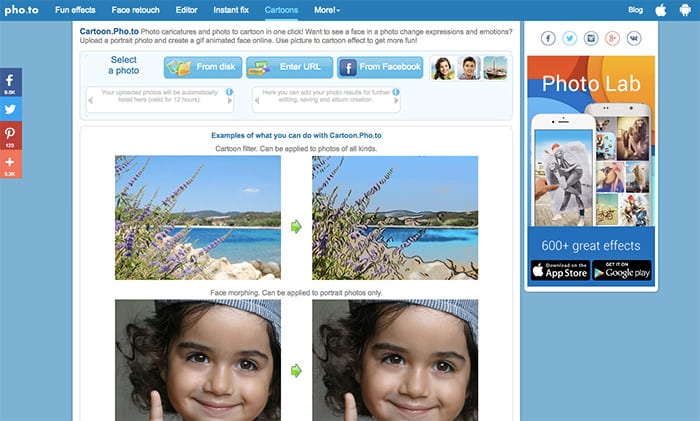 It is another excellent website that allows users to turn any landscape photo into a watercolor drawing. Similarly, you can also use this website to turn your own photo into a watercolor sketch. Not only that, but Pho.to also allows users to change their facial expressions.
Well, Pick a Face is another best site that you can visit cartoonize yourself. The great thing about Pick a Face is that it provides users a feature-rich photo editor which can be used to give your image a new touch. Pick a Face is one of the most used websites to create an avatar.
Well, if you belong to the photography section, then you might be aware of BeFunky photo editor. The web interface of BeFunky allows users to create almost everything. You can use BeFunky photo editor to give your photo a cartoonish look.
Dude Factory is one of the best free websites which allows users to create their own avatar. The fabulous thing about Dude Factory is that it provides a wide variety of outfits and body parts to choose from. Every feature of Dude Factory is free to use.
If you are looking for a simple to use web-based avatar maker, then you need to visit Kartunix. The user interface of Kartunix is mind-blowing and it provides users a wide range of styles to create avatars. It's a vector file (SVG) based avatar maker which you can use to create cool cartoons, manga styles, cute anime, etc. So, Kartunix is definitely the best avatar maker online which you can visit today.
Avatarmaker is another best free online avatar maker that you can consider. The interface of Avatarmaker is pretty clean and you can create amazing avatars. You can customize almost everything like face shape, eyes, hair color, clothes, etc on Avatarmaker.
GetAvataars is another free online avatar generator that you can use to create a beautiful personal avatar. It provides users two options to create an avatar – users can either create the avatar manually or can hit the random button to find something that they want. So, GetAvataars is another best web-based avatar maker that you can consider.
Charat is another best online avatar maker from Japan from where you can create high-quality original Chibi avatar. The interface of Charat is pretty straightforward and it's definitely the best Avatar maker for anime lovers. Just like all other online avatar makers, Charat provides users pre-made characters, colors, different costumes, etc.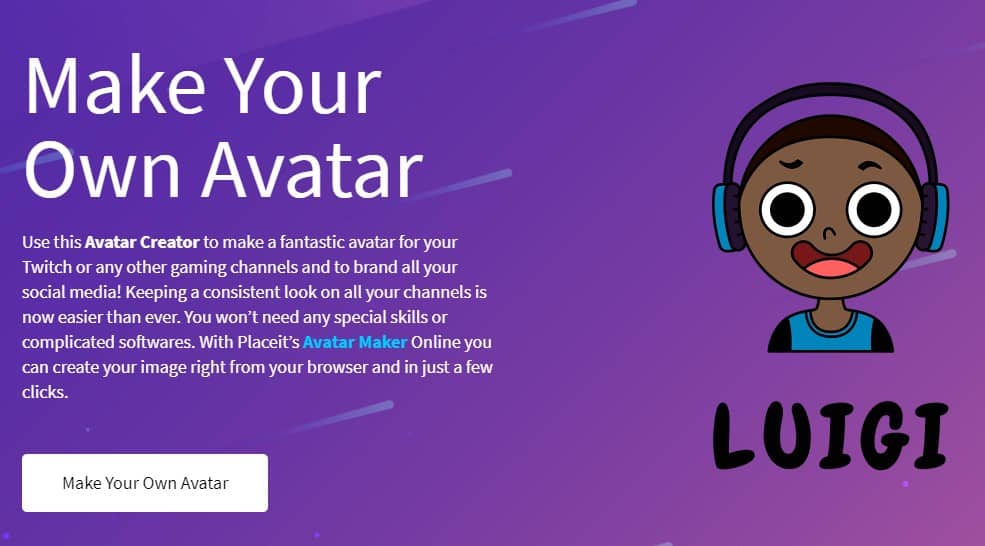 Well, if you are searching for an Online avatar maker that will allow you to create stylish avatars for your gaming channels and social media accounts, then Place It Avatar Maker might be the best pick for you. The user interface of Place It Avatar Maker is appealing and it's definitely the best online avatar maker in 2020 that you can use right now.
Well, Instructables also has a web app that allows users to cartoonize any photo. Anyone can use Instructables to cartoonize themselves or create an avatar. The site claims that it can help you to turn yourself into a cartoon in just a few simple steps. So, if you haven't found the best free cartoon maker yet, then Instructables might be the best website to look for.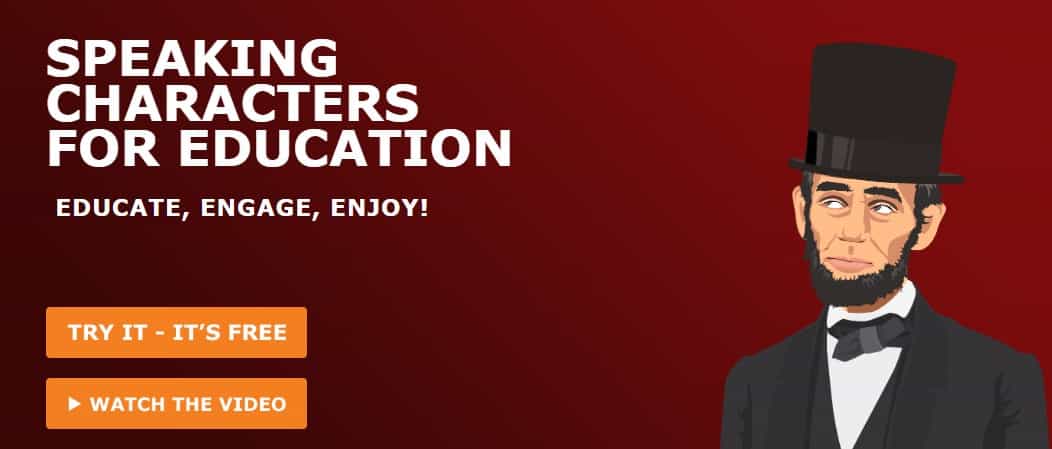 Voki is another best free online cartoon creator on the list which you can use to create a look-alike avatar or yourself. The great thing about Voki is that it provides users a wide range of customization options that are of great use. Not just that, but with Voki, you can also animate created avatars to speak your voice.
Pixton is another top-rated online avatar maker that you can use right now. You won't believe, but creating avatars with Pixton is as easy as drawing paintings on MS Paint. The good thing is that Pixton provides users a wide range of custom avatar characters, customization, and coloring options. Apart from that, it was the user interface that makes Pixton different from its competitors.
My Blue Robot is another best website from where you can create a cartoon avatar of yourself. The great thing about My Blue Robot is its user interface which looks clean and well organized. Apart from that, My Blue Robot offers a wide range avatar making options like multiple face styles, eye styles, hairstyles, etc. Not only that, but you can adjust colors as well.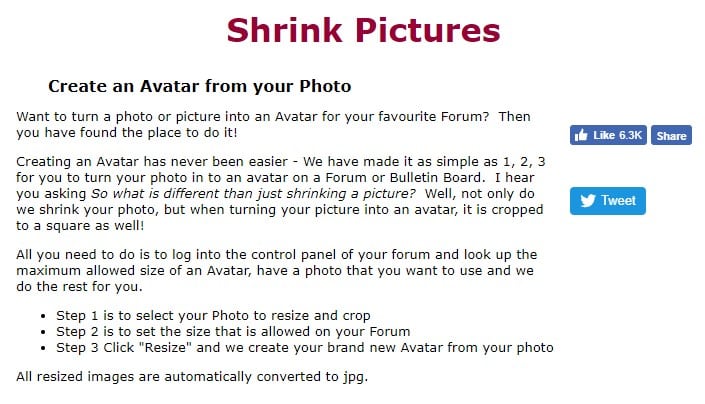 Well, if you are searching for an easy method to create an avatar online, then you need to give Shrink Pictures a try. It's not a full-fledged avatar maker, but the avatar can be used on a Forum or Bulleting board. The web app just shrinks your photo and then turns your picture into an avatar. So, if you don't want to go through all those customization stuff, then you can choose Shrink Pictures to create an avatar.
So above are the best websites to create Avatar cartoons online. Now open the websites and check out their amazing features. I hope the guide is helpful for you, keep on sharing with others too. If you know any other such sites, let us know in the comment box below.