Let's admit, sometimes we feel like running an Android game on a PC. If you run mobile games on a PC, you will experience your favorite game on a big screen. Not only that, but you will even get better graphic performance and comfortable handles with a mouse & keyboard.
Since Android apps & games were meant to run on smartphones/tablets only, technically, you can't install them on a desktop operating system. However, few third-party Windows apps let you run Android apps & games on a PC.
We call those third-party apps 'Emulators'. Nowadays, there are plenty of Android emulators available for Windows and Mac. However, out of all those, the BlueStacks stand out from the crowd. So, in this article, we will talk about BlueStacks and share its offline installers.
Also Read: Download Gameloop Latest Version For PC
What is BlueStacks?
BlueStack is one of the top-rated Android emulators available for Windows and Mac. The Android emulator lets you play games from any era. BlueStacks create a virtual version of an Android device that runs in a Window on your desktop/laptop.
The user interface of BlueStacks looks very similar to Android, but it doesn't resemble a phone's screen, allowing you to enjoy games & apps on a big screen. BlueStacks is available for free, and one can use it to play games on a desktop.
The good thing about BlueStacks is that it can run almost any Android apps and game. You won't believe it, but BlueStack is now compatible with nearly about 97% of the apps available in the Google Play Store.
Features of BlueStacks
BlueStacks have put the best of Android gaming on PC. You can expect some gaming features with the Android emulators. Below, we have listed some of the best features of BlueStack emulators.
Game Controls
Thanks to BlueStacks, playing an Android game on a PC has become much easier. BlueStacks offers you an incredibly empowering gaming experience with mouse and keyboard support. It lets you play games with preset controls and customize them.
Shooting Mode
Well, Shooting Mode is a gaming feature that's meant to improve your aim and reaction time with a keyboard and mouse. Triggering Shooting Mode is pretty easy; just press the F1 button to aim and shoot with the mouse.
MOBA Mode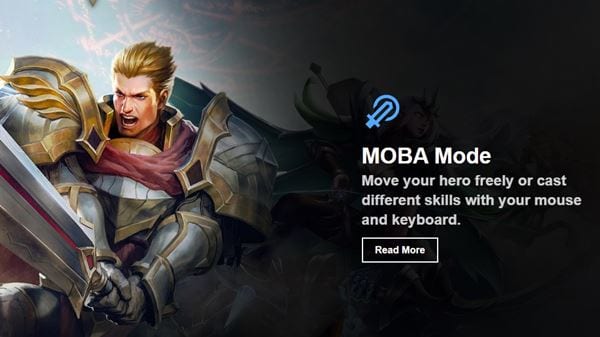 BlueStacks also has a MOBA (Multiplayer Online Battle Arena) mode that lets you play any MOBA game like a pro. The mode basically allows you to fully control your gaming character with a mouse.
Multi-Instance
With BlueStacks, you can even play the same games from different accounts simultaneously. The Multi-Instance feature allows you to run many instances of a single app/game simultaneously.
High FPS
Although the overall FPS depends on your PC's specification, BlueStack has a feature that enables the High Frame rates. The feature basically allows you to minimize/maximize the game's FPS.
Script
With BlueStacks, you can create and run a 'Script' to automate a series of repetitive actions. You can use any script to automate any tedious task. There are plenty of BlueStack scripts for games available on the web; you can search it on google.
These are some of the best features of the BlueStack emulator for PC. Let's check out the download links.
Download BlueStacks Emulators Offline Installer
BlueStacks is a free Android emulator for Windows and MAC. One can download it from the official store for free. However, the official website provides online installers that need internet connectivity to download. If you want to install BlueStacks without internet connectivity, you must use the BlueStacks offline installer.
If you want to install BlueStacks on multiple systems, it's best to download the BlueStacks Offline Installer. The benefit of having an offline installer is that you can install it on any system numerous times without an internet connection. Below, we have shared the working links of BlueStacks Offline Installer.
So, these are the download links of the BlueStacks offline installer. Just use these download files to install BlueStacks on multiple computers.
How to Install BlueStacks Offline Installer?
Installing BlueStacks offline installer is pretty straightforward. After downloading the files for respective platforms, move them to a USB drive. You can even use an external HDD/SSD to transfer the file to another computer.
Once transferred, just run the BlueStacks offline installer file and follow the on-screen instructions to complete the installation process. Once installed, run the software on your PC and play the Android apps & games.
This article is all about how to download BlueStacks offline installer in 2021. I hope this article helped you! Please share it with your friends also. If you have any doubts about this, let us know in the comment box below.