The pandemic forced tech companies worldwide to implement work-from-home policies. As a result, video conferencing and meeting services have seen a massive rise.
As of now, there are hundreds of online video conferencing services available for the Windows operating system, but only a few of them really stand out. If we had to choose the best video conferencing service, we would choose Zoom.
Zoom Meeting is essentially a tool for small, medium, and large-size teams who want to keep in touch with their daily workflows. Since it's a video conferencing app, it provides you an option to change the background screen in a live call.
On Zoom Meeting, you can change the background to whatever you want. For example, you can set a picture background or simply select the blur option that blurs the background of your video.
Steps to Blur Your Video Background in Zoom Video Call
Those who want to maintain privacy regarding their surroundings can benefit from Zoom call's blur background option. Hence, in this article, we will share a step-by-step guide on how to blur your background in a Zoom call. Let's check out.
1. First of all, download & install the Zoom desktop client on your PC.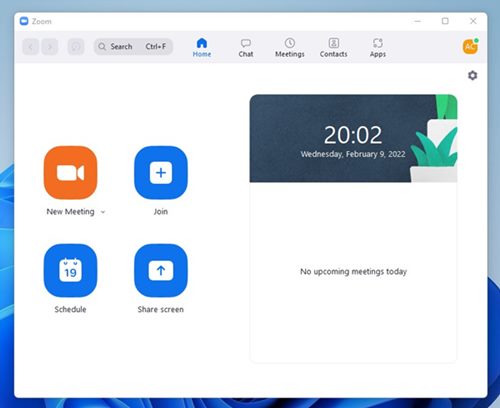 2. Once installed, open the desktop client and log in with your Zoom account. Next, click on the profile icon as shown below.
3. From the list of options, click on Settings.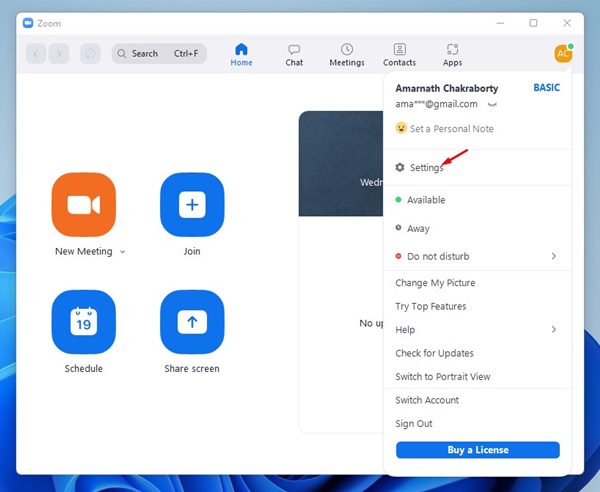 4. On the Settings page, click on the Background & Filters option located on the left pane.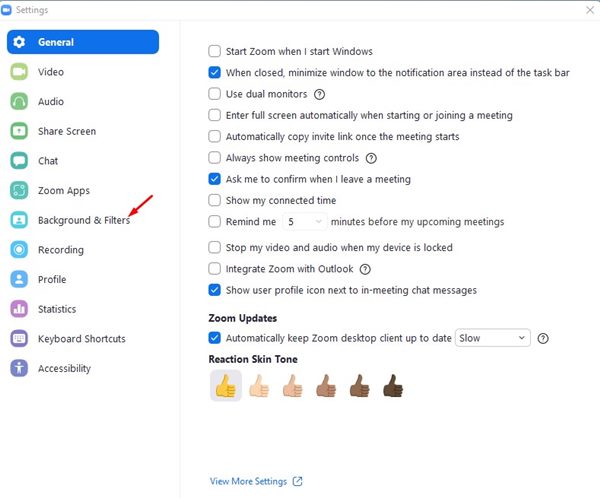 5. On the right, select the Blur option under the Virtual Backgrounds.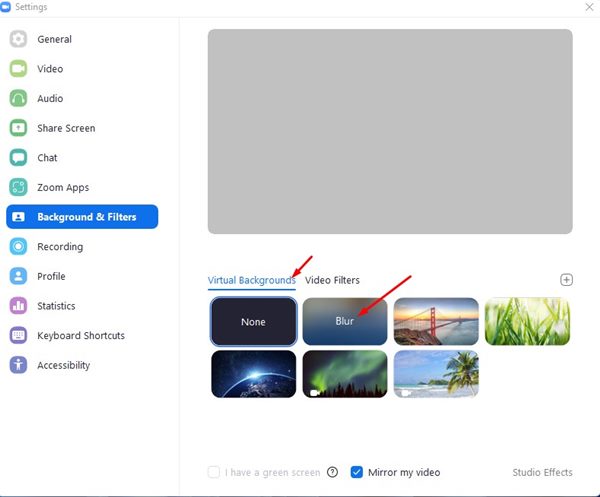 That's it! You are done. Now your background will become blurred, obscuring your surroundings.
2. How to Blur Zoom Call Background on Mobile
If you are using the Zoom app on Android or iPhone, you need to use this method to blur the video background. Here's what you need to do.
Important: We have used Android to demonstrate the process; you need to implement the same steps on iOS.
1. First of all, open the Zoom app on your Android and log in with your account. Now join a Zoom Meeting.
2. While in a Zoom meeting, tap on the More (three dots) at the bottom.
3. On the next menu, tap on the Virtual Background option as shown below.
4. On the Virtual Background, tap on the Blur option.
That's it! You are done. This will blur the video background on Zoom calls.
Although Zoom meetings is an excellent service, it has some security and privacy flaws. You can also use Zoom alternatives that offer the same features. I hope this article helped you! Please share it with your friends also. If you have any doubts related to this, let us know in the comment box below.