Do you know what a bootable USB is? Let me explain; It's a bootable drive that lets you install an operating system on devices without CD/DVD drive. Let's say you have an old computer running on Windows, and you want to boot Linux into it. However, the computer doesn't have a CD/DVD drive. At that time, the bootable USB drive serves as a solution.
To create a Bootable USB drive, one needs to use a Bootable USB tool. The USB Bootable tool's role is to set up a USB drive to install Windows or Linux on a computer. You can't create a Bootable USB drive without using a Bootable USB creator. There's no rocket science here; you need to use third-party tools to set up a USB device to install an operating system.
In this article, we will share some of the best third-party tools that would allow you to create a bootable USB drive. Few tools listed in the article were only compatible with the Windows operating system, while others can make a Linux bootable drive.
List of Best Bootable USB Tools For Windows, Linux, and MAC OS
Here is a list of the best programs to create bootable USB drives from different operating systems, either Windows 10 or GNU/Linux or macOS. Here they are mentioned below:-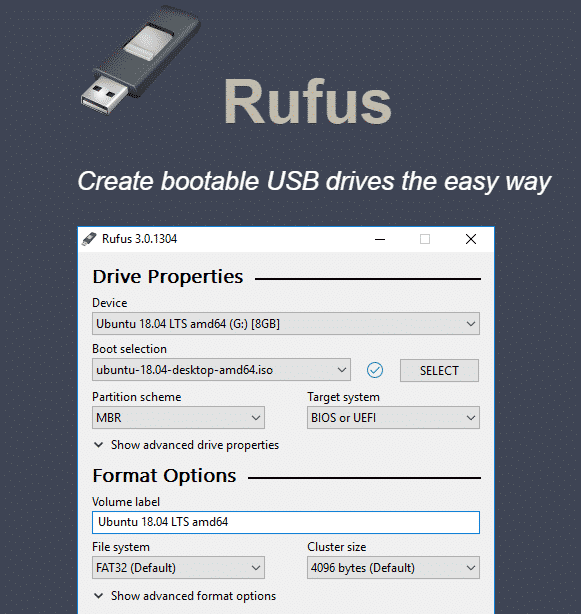 It is possibly the best and most complete tool to create bootable USB drives from ISO files in Windows. As I have been using it for years without any problem; and it allows you to create bootable units of practically any operating system. And not only that even it also serves to create boot USBs where changes are saved for the following sessions.
Compared to other bootable USB tools, Rufus is pretty easy to use, and the program is extremely lightweight. With Rufus, you can create bootable USB drives for all Windows versions and popular Linux distros like Ubuntu, Fedora, Kubuntu, and more.
It's a mini tool provided by Windows to create bootable USB. Windows 10 installation media tool is relatively easy to use, but it can only create Windows bootable USB drives. If you are willing to install Windows on another computer, you can use Windows 10 installation media to create Windows Bootable USB.
However, please remember that Windows 10 media creation tool is meant only for Windows operating system. It doesn't run on any other OS, neither it creates bootable USB for any other operating system other than Windows 10.
It is a tool similar to the previous ones, but it has versions for all platforms like Windows, GNU/Linux, and macOS. When creating the USB, it allows you to use an ISO that you have downloaded or use your list of sources so that the application itself downloads the ISO automatically before putting it into the USB.
UNetbootin focuses more on Linux distribution. You can download one of the many Linux distribution right from the UNetbootin's interface. However, the bootable USB creation process is pretty slow, and it's not a very reliable tool.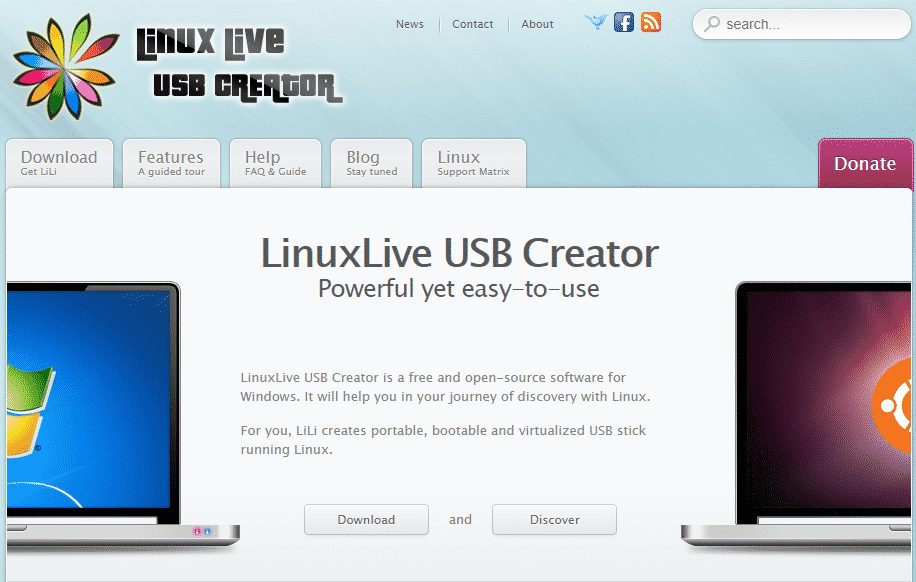 It is another free and open-source application, and although it can be used in Windows, it can't create a Windows bootable drive. The tool only allows you to create USB boot drives from GNU/Linux distributions.
Linux Live USB Creator's only positive thing is its attractive user interface. The tool is fast and supports almost all Linux distro. If you want to create a Linux bootable drive, you can consider this one.

It is an application that has specialized in creating USB multiboot units, which means that you can install several operating systems in the same storage unit, and then you can choose which of them you want to use.
You can put different GNU / Linux distros or combine them with Windows, and then boot them and use them on any PC. It's an advanced USB bootable tool that you can use on Windows 10 operating system.
RMPrepUSB is one of the most advanced Bootable USB tools you can use today. It can create bootable USB for Linux and Windows ISO files. However, RMPrepUSB is extremely difficult to use due to the messy user interface. If you are a beginner and have no prior knowledge of how disk partition works, it's best to skip this one.
If we talk about the feature, RMPrepUSB can create multiple partitions on a single USB drive. It also got multi-boot support.
This application is written in python and specifically designed to facilitate GNU/Linux distros installation. The application is, in fact, specially created to create the USB in Linux, although it also has a version for Windows as well.
It allows you to extract the operating system's image that you want to put into the USB from a torrent, from the original CD or DVD or the ISO files.
It is another best free Bootable USB tool that you can use on your Windows 10 computer. However, WinToBootic requires a .NET framework to run. Since it's a portable tool, it runs without installations.
The software can create Bootable USB of Windows 7, Windows 8, and Windows 2008. The user interface of the tool is pretty lightweight. It's made from a small window that provides direct access to all features.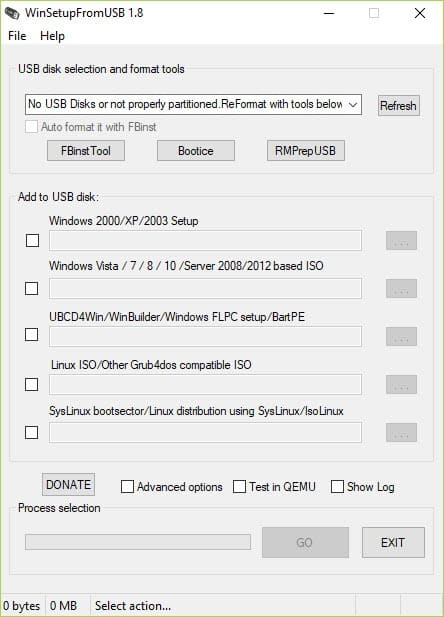 Well, if you are searching for the best free Bootable USB Tools for Windows and Linux, then you need to give WinSetUp From USB a try. Guess what? With WinSetUp From USB, you can easily create 32-bit and 64-bit versions of Windows.
Apart from that, WinSetUp From USB can also be used to create a bootable antivirus rescue disk. The tool is extremely lightweight, and it doesn't slow down your PC during the bootable media creation process.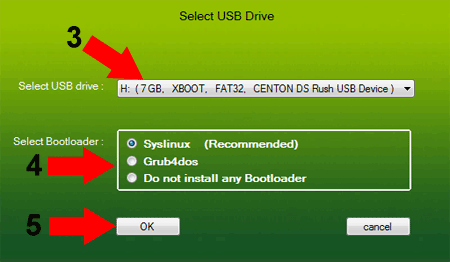 Well, XBoot is another best free multi-boot USB drive creator on the list you can use today. The bootable USB tool only supports Windows and Linux operating systems. The most noticeable thing about XBoot is its user interface which looks clean and well organized.
So, what do you think about this? Share all your views and thoughts in the comment section below. And if you liked this top list, do not forget to share this with your friends and family.