Let's admit call recording on smartphones is the most underrated feature. Many people like to keep phone calls recorded for personal and security reasons. To record phone calls, smartphone manufacturers like OnePlus, Huawei, Xiaomi, etc., already offer the call recording feature on their smartphones.
However, the call recording option is not available on every Android smartphone. So, if your smartphone doesn't have a call recorder, and if call recording is essential, you must install third-party apps. Many Android call recording apps are available on the Google Play Store that can help you record calls.
List of Best Call Recorder Apps For Android
So, in this article, we will list some of the best call recorder apps you can use on your Android smartphone right now. We have manually tested and listed only the best call recorder apps. So, let's explore the list of the best free call recorder apps for Android.
ACR Call Recorder is one of the best and top-rated call recording apps on the Google Play Store. Moreover, ACR Call Recorder provides users with far more features than all other call-recording apps.
You can set this app to record both incoming and outgoing calls. The good thing is that the app lists all recordings by phone number. Also, with ACR Call Recorder, you can adjust the call recording quality and cloud backup option.
The app shows all recorded calls in its interface and options to record the recordings. Additionally, ACR Call Recorder allows you to password-protect your recordings, generate transcripts, and more.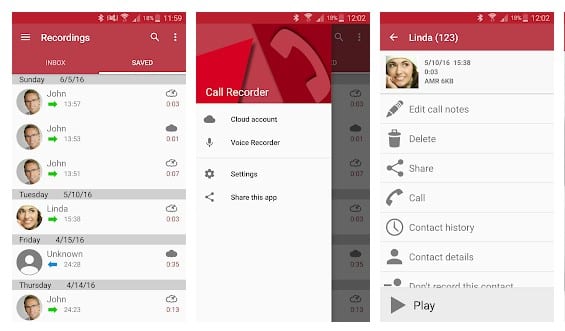 It is another top-rated Android call-recording app you can use now. The best thing about Automatic Call Recorder is its Google Drive and Dropbox integration.
That means you can directly save the recordings to the cloud storage services. Apart from that, the Automatic Call Recorder is straightforward to use and provides basic features.
Truecaller is one of the best and top-rated caller identifier apps on the Google Play Store. The app is heavily popular on the Google Play Store and provides many useful features like call blocker, SMS blocker, messages, etc.
Besides that, Truecaller also offers a call recording feature, which is quite good. Previously, the call recording option was limited to TrueCaller premium, but now it's available even on the free account.
If you are searching for an easy-to-use call recording app for your Android smartphone, try RMC: Android Call Recorder. RMC: Android Call Recorder allows users to record voice calls in MP3, WAV, AMR, MP4, and 3GP format.
Regarding call recording, the RMC app for Android offers both auto & manual modes for recording calls. It also adds a movable button on the Call screen.
The call recorder app for Android also supports cloud integration with Google Drive and Dropbox.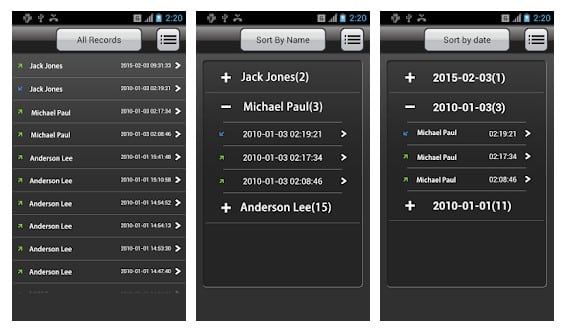 It is one of the top-rated call recording apps available for Android on the Google Play Store. The Android app can record your calls automatically during the calls.
Call Recorder can also organize the call records, view all call options, etc. Call Recorder saves all recordings in MP3 format.
The user interface of Call Recorder is not the strongest, but it offers you every option you'd need for recording & managing the calls.
It is another decent Android app for recording phone calls. But, the app has one huge drawback – It asks users to keep their phone on speaker to record both sides of the conversation.
Apart from that, the app works well. Call Recorder Automatic Android app is straightforward to use, and after recording the calls, it provides users options to organize, share, or save them to the SD Card.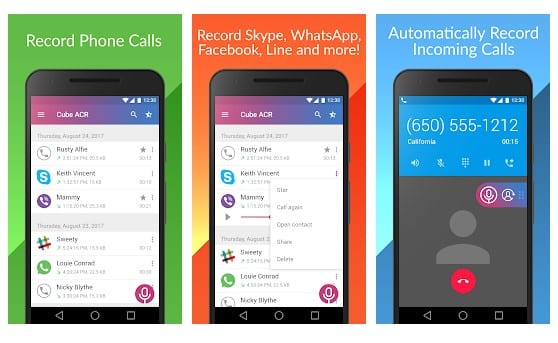 If you are searching for the best free Android app to record your incoming and outgoing phone calls and VoIP conversations, then you must try Cube Call Recorder.
Guess what? Cube Call Recorder can record phone calls, but it can also record Skype calls, Viber calls, and WhatsApp calls. What's more interesting is that the app allows users to record calls for particular contacts.
Smart Recorder differs slightly from all other Android voice recorder apps in the article. The voice recorder app has an exciting feature that skips the silences, so you don't have to listen to it.
Another best feature of Smart Recorder is recording phone calls in the background. Some other features of Smart Recorder include background recording, audio spectrum analyzer, etc.
Smart Recorder is extremely lightweight & easy on the battery, and it also offers a microphone calibration tool to improve the call recording quality.
Smart Voice Recorder is a voice recording app with some call recording features. The app is primarily meant to record your voice but can also record calls. It's effortless to switch between normal and call recording.
What's more interesting is that the Smart Voice Recorder allows users to record audio clips in various formats. Not only that, but it also got support for cloud integration.
Smart Voice Recorder also shares some similarities with the ACR call recorder listed on the top. Like the ACR recorder, Smart Voice Recorder allows you to manage all your recordings from the app itself.
Well, it's another best call recorder apps for Android that enables you to record calls automatically. The good thing about the app is that it features caller ID, which helps you identify spam & telemarketing calls.
It records all incoming and outgoing voice calls and allows you to set filters to enable recording for all calls, specific contacts, or only unknown numbers.
If you are searching for a professional call recorder app for Android, then look no other than Call Recorder. Blackbox Call recorder is designed for automatic call recording and has a clean user interface.
The app not only records your call but also provides you an option to save the recordings directly to your Google Drive account.
Some key features of the Blackbox call recorder include auto recording for incoming/outgoing calls, manual recording, bookmarking important recordings, etc.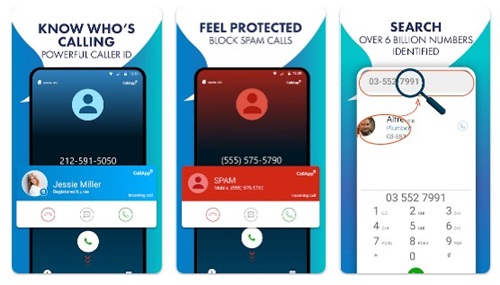 CallApp is a multi-purpose app on the list that lets you identify calls, block them, or record them. The advanced caller id of CallApp can identify more than 5.5 billion phone numbers.
Apart from the Caller ID, it also offers you a powerful call blocker and a call recorder. The call recording is fully automatic, but you need to enable it during the setup.
Overall, CallApp is a great option, especially if you want an all-in-one solution to deal with all spam or robocalls.
All the call recorder apps listed in the article were free to download & use. So, these are some of the best free call recorder apps you can use today. If you want to suggest any other call recorder, let us know in the comments.