There are lots of apps available today on Google Play Store for screen recording and capturing. You can use such apps to record your screen, but all these apps generate bulk-sized files, filling up your storage page very quickly.
The best way to reduce file size is by creating animated GIFs from images rather than a video recording. You may have your reasons as well for creating GIFs from images. Many users convert images into GIF to share on social networking or instant messaging apps.
Steps to Create Animated GIFs From Images on Android
Whatever the reasons, you can easily create animated GIFs from images on your Android smartphone. Below, we have shared a step-by-step guide on creating Animated GIFs from images. Let's get started.
1. First, download & install the GIF Maker app on your Android smartphone.
2. Once installed, open the app and grant the permissions.
3. On the main screen, tap on the Pictures to GIF option.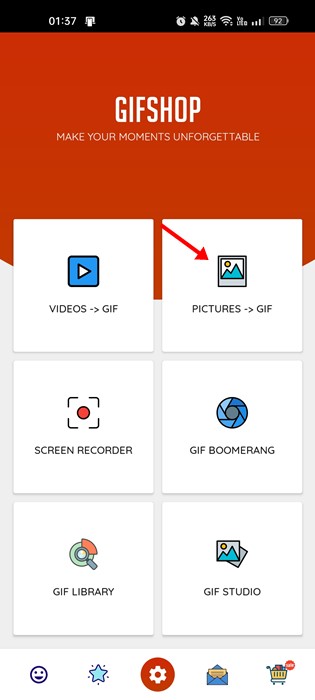 4. Now select the pictures you want to turn into GIF.
5. If you want to adjust the GIF speed, tap on the Speed icon and adjust the speed.
6. You can also make other adjustments to your GIF. You can rotate it, crop it, adjust its size, etc.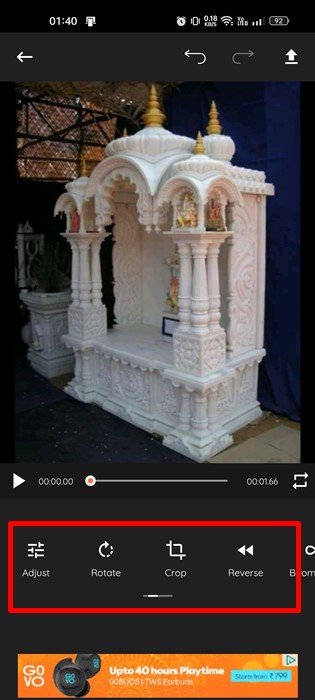 7. Once done, tap on the Export button at the top-right corner.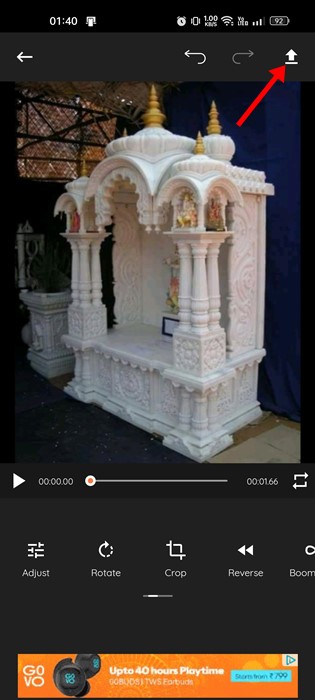 8. On the Export Settings prompt, select GIF, make other adjustments, and tap on the Confirm button.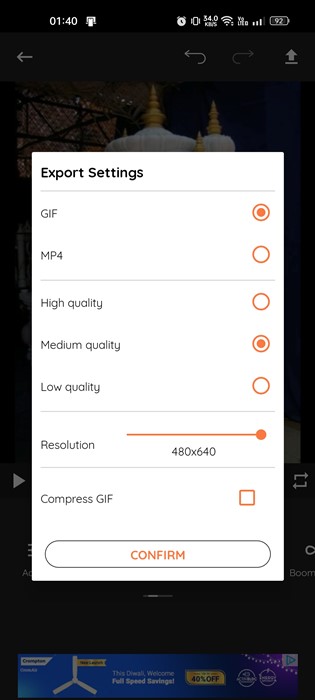 That's it! This is how you can use GIF Maker to turn pictures into GIFs on Android.
Alternative Apps
There are many Gif creator tools available in Google Play Store which will help you to create GIFs in a few seconds. Here we have gathered five best apps that will let you search and create GIFs within minutes.
This is a robust camera app that you can use to capture an image or give it a photoshop touch. This app has an integrated Gallery and Slider and an Animated GIF option. You can create GIFs or capture images to turn them into GIFs.
Gif Maker and Editor is one of the easy ways to create GIFs from your videos and multi-images. This tool has several handy features that help you cut and crop video before creating GIFs. Not only these, but the tool also allows users to add over 200 images to create GIFs.
This is one of the new apps in the GIFs section dominating the marketplace. The app provides some useful tools which you can use to alter video with tons of filters, special effects, stickers, text, and much more.
So, this is the best method and Android apps to create GIF from images. If you need more help creating Animated GIF from images on Android, let us know in the comments below.