Nowadays, everyone spends most of their time with smartphones. Many youngsters are crazy about doing photography. You might have seen on the internet, most of them click pictures and then edit it.
Now, you don't need to be a professional photographer as everything can be quickly done on your smartphone only. Many smartphones have a great camera, and some apps help you to edit pictures.
There are plenty of different types of apps available, and one of them is Cartoon Apps. Cartoon App lets you convert your photos into a cartoon. So, if you want to convert your image into a cartoon form, you can try out these apps.
List of Best Cartoon or Sketch Making Apps for Android
Here, we are providing you with a list of Cartoon Apps for Android. Let's check out the apps.
Cartoon Yourself app is a fantastic photo editor app for Android. By using this app, you can easily convert your photo into a cartoon face. You can turn your photo into a cartoon sketch, cartoon drawing, and black and white cartoon.
The user interface is very friendly and easy to use. Just open the app and select the photo you want to edit from the gallery, or else you can also take a picture by clicking on the camera.
Earlier, this app went viral on the internet. AgingBooth is an app that shows you how you look when you are old. Many users have edited their pictures and posted them on the internet. Even celebs used this app and have shared the pictures.
If you want to see how you will look while aging, download the app and open it. You can choose any photo from the gallery or can take a picture. In addition, there are different types of features available which you can use to edit the picture.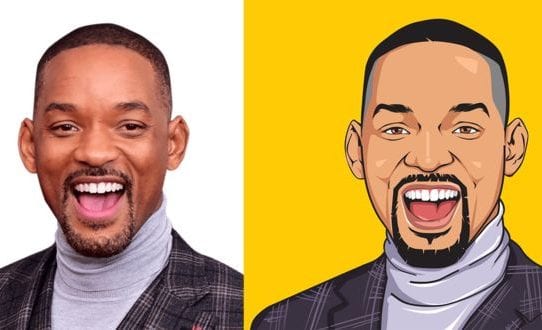 One of the best photo editor app which allows you to edit any picture to cartoon face. You can use your friends, family, or anyone's image and make their faces like cartoon face. You can download it for free from Play Store and use the unique editing features.
Avatoon has powerful photo editing tools with which you can create a personalized avatar. It is an excellent idea to edit your image with a colorful cartoon avatar. With the help of Avatoon app, you can also create a personalized sticker and emojis of yourself.
It is straightforward to draw a cartoon face on your phone. You must try out this app once if you are crazy about editing photos.
Photo Sketch app gives you a feel of the artist by editing your photos with Pencil Sketch and Colour sketch. You can select any of your pictures and create them as an artistic pencil sketch and color sketch.
There is also the option of choosing a black and white photo sketch or color photo sketch. You will enjoy while editing pictures as you can take a funny picture and then convert it into a pencil or color sketch.
Painnt app turns your photos into masterpieces. Improve your art with so many customizable HD filters and also use the most advanced AI tech. You can edit pictures that look like an actual painting with so many beautiful colors and sharp brushes.
There are more than 1000 filters on this app like classical, comic book, modern, abstract, and more.
If you want to make a sketch or a painting of your picture, then you can use this app. With this app, you can convert your ordinary picture into a beautiful cartoon picture.
It also allows you to modify the size of the picture and can also increase or decrease the brightness. In addition, there are stickers, filters, and special editing tools to make your picture look amazing.
Photo Comics has cartoonist effects which you can add to both male and female photos. This app will automatically convert your photos into amazing cartoon pictures.
There are funny stickers and text available, which you can add to your photos. The app also has the option of eraser, restore, and others.
ToonApp is a relatively new Android app on the list that can turn any photo into a cartoon in no time. The app uses artificial intelligence to turn your photographs into cartoon in just one tap.
Apart from cartooning photos, ToonApp also has some other features. For instance, you can use this app to apply filters adjust the colors of your photos.
MojiPop is another popular app to make your photos into cartoons. The app is straightforward to use, and it gives fantastic effects to your photos.
Choose any picture of yours and edit it to make it look like a cartoon photo. There are different filters available, like art filters, animated film filters, Christmas art filters, and others.
So, these are some of the best Android Apps to Turn Your Photos into Cartoons. We have tried out best and provided you with a list of the best apps to edit pictures. We hope this article was helpful to you. Stay tuned to us for more updates.