Today, almost all instant messaging apps for Android & iOS offer similar features. You get the same features such as messaging, group messaging, voice/video calling options, and more. The only thing that differentiates instant messaging apps is the personalization options.
You will find different personalization options on every instant messaging app. This article will discuss some personalization options offered by the popular instant messaging app Telegram.
Telegram – Personalization options
Telegram allows you to customize the chat background and bubble color without connecting to any third-party app. The ability to customize the chat window's appearance is what makes Telegram different from its competitors.
It's not that other messaging apps don't offer chat customization options, but Telegram offers you more control over the chat appearance. For example, you can manually set the chat bubble colors, custom chat backgrounds, and more.
Change chat background in Telegram
Hence, if you are interested in changing the chat background and chat bubble color in the Telegram app for Android, you are reading the right guide. Below, we have shared a step-by-step guide on how to change the chat background & chat bubble color in Telegram. Let's get started.
1. First of all, open Telegram on your Android device.
2. Now tap on the three horizontal lines to open the Menu Page.
3. From the menu, select 'Settings.'
4. Now scroll down and tap on the 'Chat Settings' option.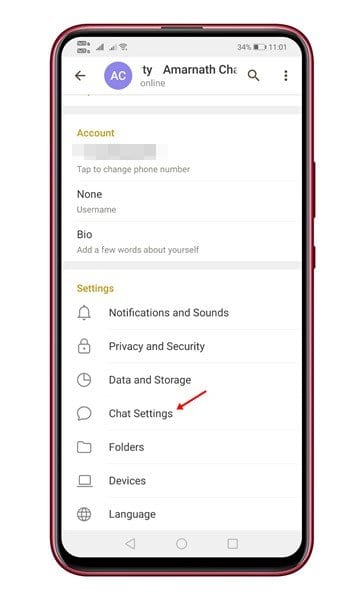 5. Now tap on the 'Change Chat Background' option.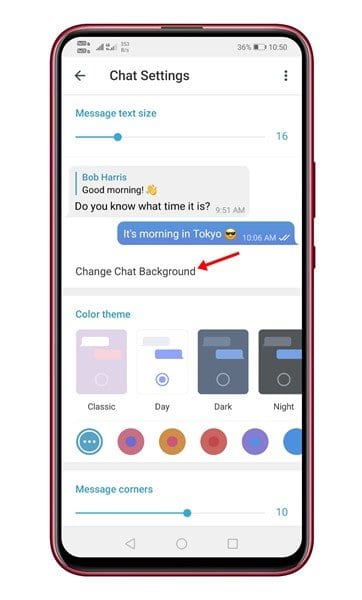 6. Next, select the wallpaper of your choice. The wallpaper you would pick will immediately be the default chat background.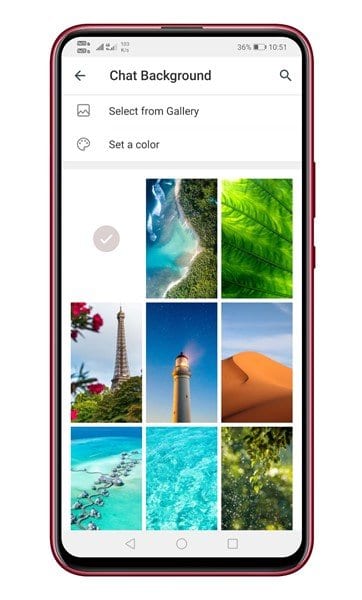 7. You can even pick the background effect – Blur & Motion. Once done, tap on the 'Set Background' option.
8. To change the chat bubble color, head back to the Chat settings and select the Color Theme. The app offers plenty of color themes.
That's it! You are done. This is how you can change Telegram's background and chat bubble colors. You can even use the pre-built color templates (Chat bubbles) to enhance your chat experience in Telegram.
So, this article is about changing the background and chat bubble color in Telegram. You can easily set telegram chat specific background by following this method. If you need any more help, let us know in the comments.