The shutter speed on your phone's camera plays an important role in capturing better pictures. You can allow your phone's camera to gather better lights by adjusting the shutter speed. Most of the modern smartphone now provides a shutter speed control feature, but an older Android device doesn't have this feature.
Since there are plenty of third-party camera apps available for Android, some of them let users control the shutter speed. So, in this article, we are going to share an easy tutorial on how to change the camera shutter speed on Android 2020.
How to Change Camera Shutter Speed in Android
To change the camera shutter speed, we are going to use an app known as Camera FV-5. It's an Android camera app that has lots of interesting features. So, let's check out how to change the Camera shutter speed by using Camera FV-5.
Step 1. The very first thing that you have to do is download and install the App Camera FV-5 Lite free app from the Google Play store.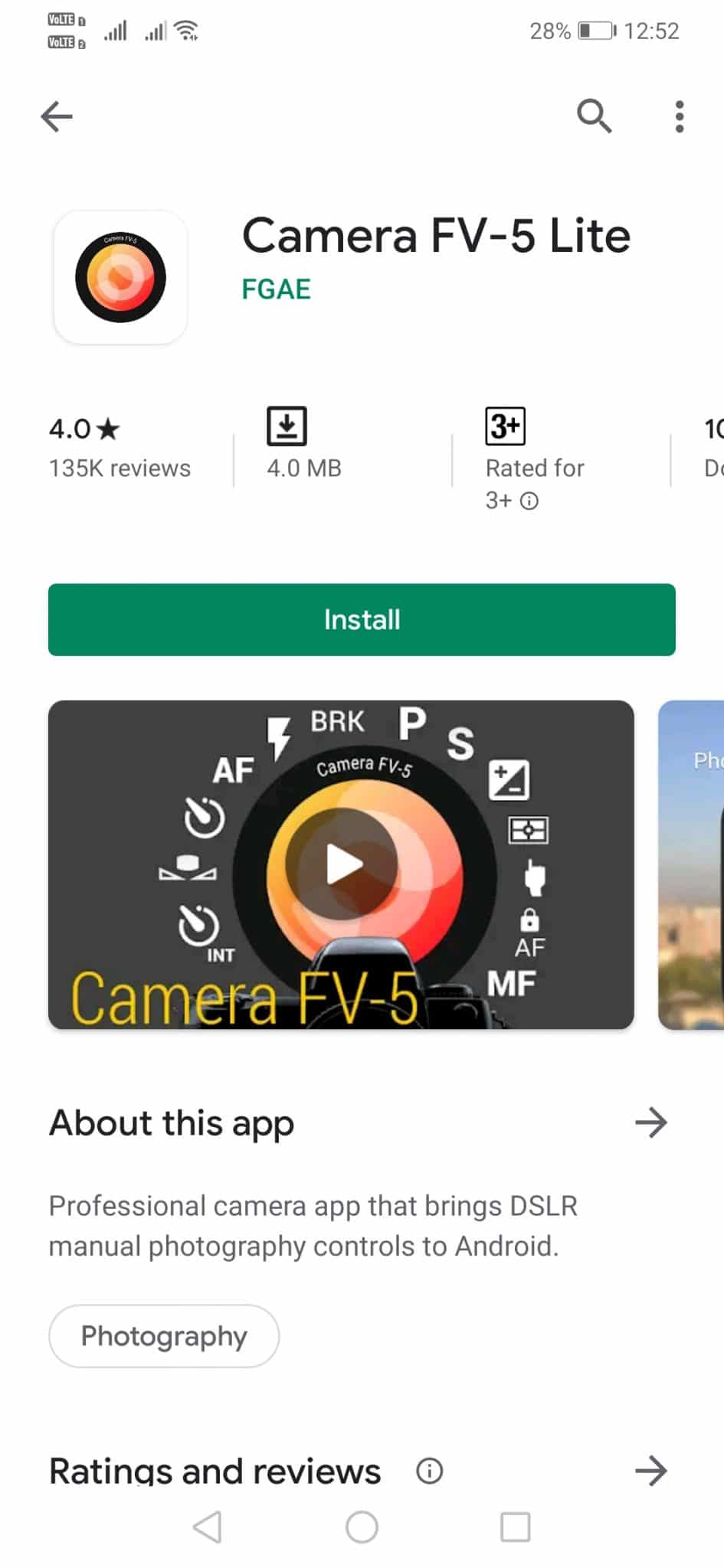 Step 2. Now after you have installed the app on your device, launch it on your device and then follow the further steps. Note that this is a camera app, therefore, you will need to launch into a camera interface where you will see some kind of options on the sides and there will be a shutter button too.
Step 3. Now you will see a "P" icon on the left hand of the screen. Press that icon and then you will see a Program Mode options on the left of the screen.
Step 4. There will be two different alphabet icons naming "P" and "S" and you will have to tap on the "S" icon from there.
Step 4. After the above step, you will reach to the camera menu on the sidebar from where you can easily set the shutter speed of your device's camera by selecting the time for which the shutter remains open after the click. You will be provided with the preset values and you can only choose to select from these only like 2 seconds, 1 second, 5 seconds, etc.
Now that's all you will be redirected to the normal camera UI after you have selected the desired shutter speed. Just focus and click your images and the shutter will behave like you have set it in the above method.
Alternatives
Just like the above camera app, there are plenty of other manual camera apps exists on the Google Play Store that allows users to control the shutter speed, provided that the phone has the hardware capabilities. Below, we have listed the three best Android apps that allow users to control the Shutter speed.
ProShot is a premium app and it has lots of amazing features. It's a full-fledged Android camera app that provides users full manual mode to control the camera. What's interesting is that it got the ability to shoot in JPEG, RAW, DNG file. The app provides users manual, semi-manual or automatic control over the exposure, flash, focus, ISO, Shutter speed, etc. Apart from that, ProShot also got plenty of scene modes as well like HDR, Night, Action, etc.
If you are searching for a full-fledged camera app for your Android device, then you need to give Manual Camera Lite a try. Guess what? Manual Camera Lite brings in a wide range of camera features like exposure control, white balance control, color correcter, shutter speed control, etc. If your phone is capable, then Manual Camera Lite can also record 4K videos too.
3. Footej Camera
Footej Camera is probably the most popular Android manual camera app that's available on the Google Play Store. The manual camera app for Android is usually known for its simple and bloat-free user interface. It nicely organizes all its features in a straightforward way. The user-interface of the app might look simple, but it packs lots of powers. With Footej Camera, you can avail features like Manual ISO, Focus, Shutter speed control, etc. Apart from that, Footej Camera also got RAW format support as well.
In this article, we gave you possible information through which you can easily change the shutter speed of your Android device camera by using the app named Camera FV-5 Lite. If the post helped you, then make sure to share it with others as well.