Google Assistant is the default voice assistant of Android smartphones. The virtual assistant, of course, Google Assistant, is meant for two-way conversations to confirm & receive commands. Google Assistant has started with just one voice. Soon after that, it received a female voice.
Now Google Assistant got plenty of voice options. You won't believe it, but right now, Google assistant has ten voices – five males and five females. However, changing voice in Google Assistant is always a complicated process. You need to change your phone's default language, change voice assistant language, etc. to change the assistant voice.
Also Read: How to Capture Screenshots On Android using Google Assistant
How To Change the Google Assistant Voice on Android
Therefore, in this article, we have decided to share the easiest method to change Google Assistant voice. You just need to follow some of the simple steps given below.
Note: If you are unable to find the Google Assistant voices, then you need to change the Google Assistant language to English US.
Step 1. First of all, launch the Google Assistant on your Android device.
Step 2. Next, tap on the compass icon located in the bottom-right corner.
Step 3. Next, you need to tap on your profile picture and select Settings.
Step 4. Select Settings, and head to the Assistant tab.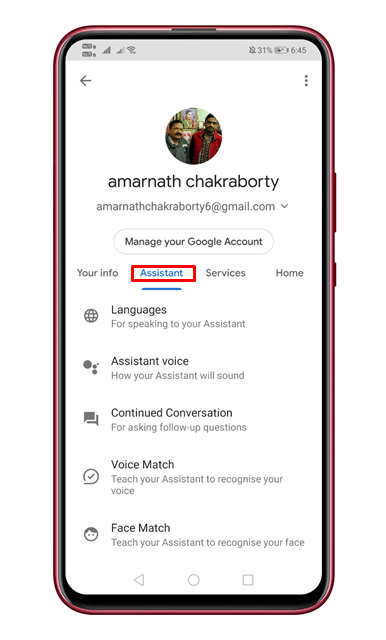 Step 5. There tap on the 'Assistant Voice' option.
Step 6. Now select the voice of your choice.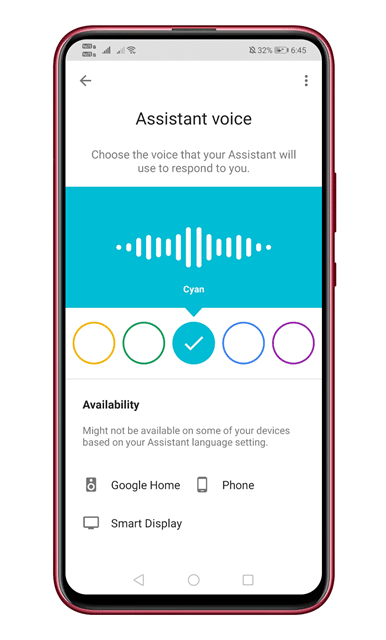 That's it! You are done. This is how you can change Google Assistant voice on Android.
So, this article is all about how to change the Google Assistant voice on Android smartphones. If you have any doubts related to this, let us know in the comment box below. I hope this article helped you! Share it with your friends also.