If you use Windows 11, you might know that the operating system ships with a new design and brings a wide range of new features. One of the great features of Windows 11 is the ability to process videos automatically to enhance the quality.
Yes, Windows 11 has a feature to control playback settings that automatically enhance videos for some apps. The only catch is that Windows 11 only controls the playback settings of Universal Windows Platform (UWP) apps such as the Edge browser, Photos, Movies & TV, and the video apps that you download from the Microsoft Store.
Windows 11 can't control the playback settings of videos playing on a web browser or any other video streaming app downloaded from third-party sources. Another thing that you should note is that the feature will only work on compatible hardware.
Steps to Change Playback Settings to Enhance Videos in Windows 11
So, if you are interested in changing the video playback settings on Windows 11 to enhance the video quality, you are reading the right guide. In this article, we will share a step-by-step guide on how to automatically process video to enhance it in Windows 11. Let's check out.
1. First of all, click on the Windows 11 Start menu and select Settings.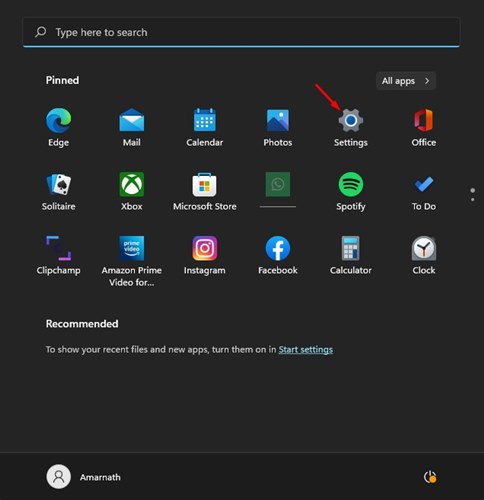 2. On the Settings app, click on the Apps option on the left pane.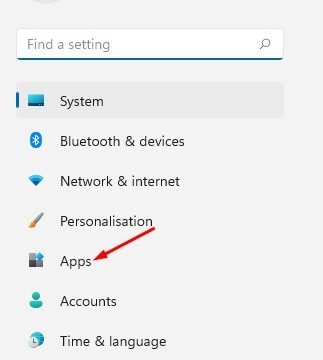 3. On the right pane, scroll down and click on the Video Playback option, as shown in the screenshot below.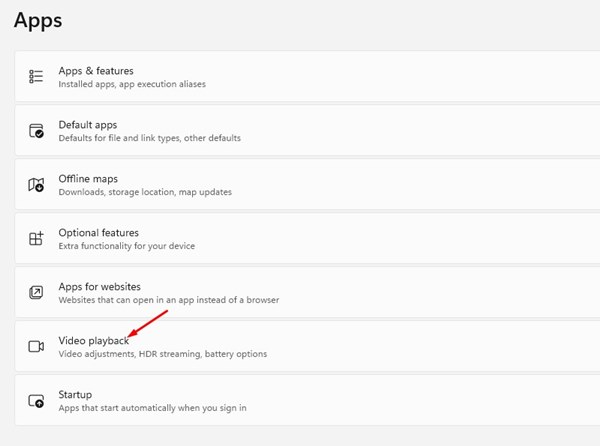 4. On the Video Playback screen, scroll down and enable the option 'Process video automatically to enhance it (depends on your device hardware)' option.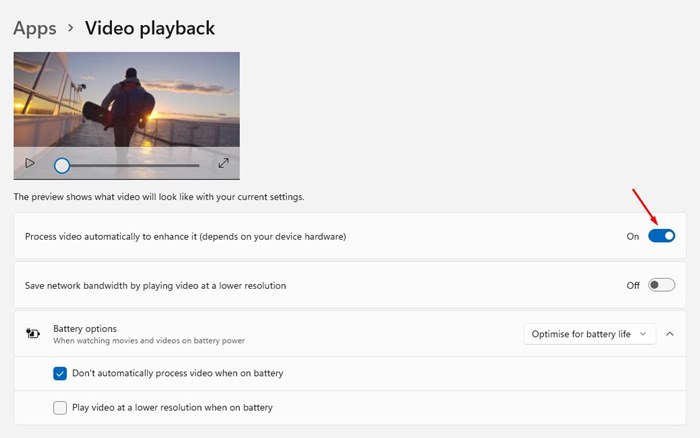 5. That's it! Now you can close the Settings app. Now Windows 11 will automatically enhance the video playback to improve its quality.
6. If you wish to disable the feature, you need to disable the toggle for 'Process video automatically to enhance it' on Step no 4.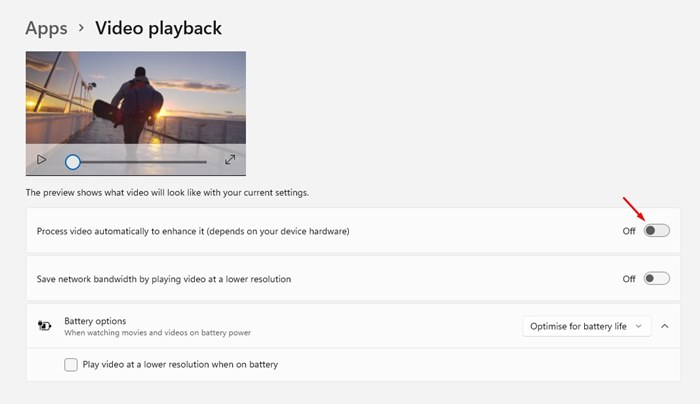 That's it! You are done. This is how you can force Windows 11 to automatically enhance video playback quality. From now on, Windows 11 will play videos in high resolution, resulting in better video quality.
However, users should note that this feature will increase the internet bandwidth usage on Windows 11. Hence, it's best to set a Data usage limit in Windows 11 to remain on the safe side.
So, this guide is all about how to process video automatically to enhance it on Windows 11. I hope this article helped you! Please share it with your friends also. If you have any doubts related to this, let us know in the comment box below.