Today we are going to share an easy way to change your Facebook look into a new flat Facebook design. This will not only change the look of your Facebook, but will also improve your Facebook experience. Go through the post to know about it.
Facebook is beyond the need of being introduced as almost everyone is on it. Hey, guys couple of days ago, I was just surfing Google Chrome website, and I somehow stumbled upon a Chrome Extension. Yes, a Chrome extension that gave my Facebook an all new look. This extension gives a very cool new look to Facebook in Google Chrome browser. I will tell you the complete guide by which you can easily get the similar look in your browser too. So have a look at complete guide discussed below to proceed.
Also Read: How to Verify Your Facebook Page With A Grey Tick
How To Change Your Facebook Look into New Flat Facebook Design
So here I am going to discuss the way to use that Chrome extension in your Google Chrome, and after that, you can quickly change your old look into a cool new look. So follow the steps below to proceed.
Features of Facebook Flat Extension:
A very cool new design and interface
Removes all Facebook ads
Facebook works much faster than the old one.
Very useful left panel that allows quick access to main sections
Increased readability of the content
Also Read: Best Facebook Tricks and Hacks
Steps To Use Facebook Flat Extension On Your Browser:
Step 1. First of all, you need to download and install a cool Google Chrome extension that is Facebook Flat. There just click on Add to Chrome button.
Step 2. Now the downloading process will start and click on Add extension button the popup that appears.
Step 3. Now just tap on the extension button at the right top corner of your browser and after that Chrome extension will get active.
Step 4. Now you need to login to your Facebook account.
Step 5. Now you will see extension will work and you will see a new design of your Facebook timeline and that will be too different from your old Facebook look, as all the distraction including ads and any other promotional media will get removed from your timeline.
That's it! You are done, now you will only see the media that is useful to you and get a new fresh look from your Facebook boring look using the extension.
Also Read: How to Report Fake Account of Facebook In Android
Using Stylish
Restyle the web with Stylish, a user styles manager. With Stylish, you can install themes & skins for many sites and create your own. This also offers many designs for your Facebook. So, let's know how to use Stylish:
Step 1. First of all, download and install Stylish Extension on your Google Chrome browser.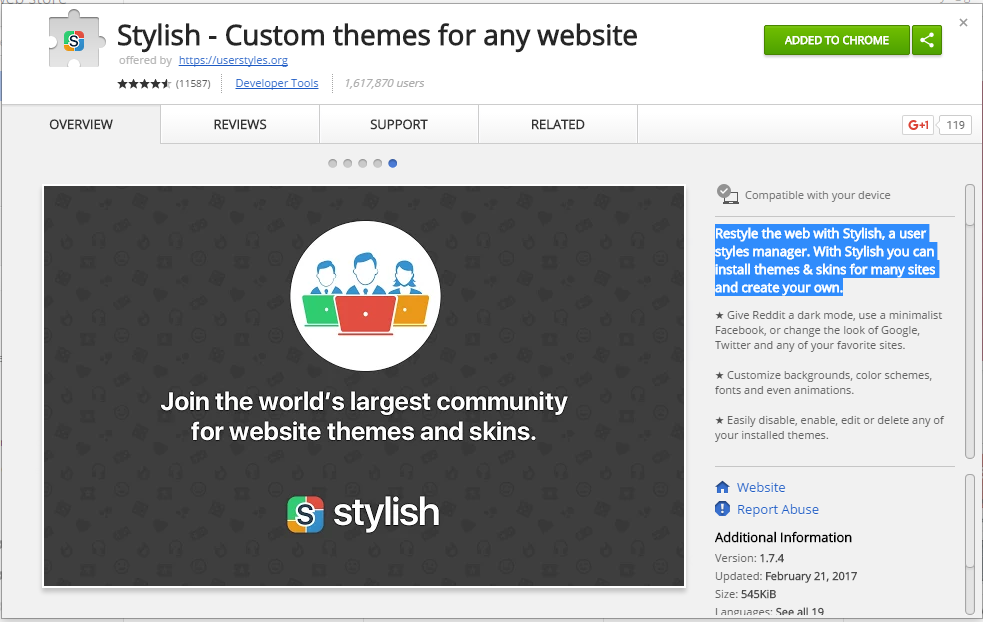 Step 2. If the extension is not enabled, then you need to enable it by going to Extension Manager and then enable Stylish.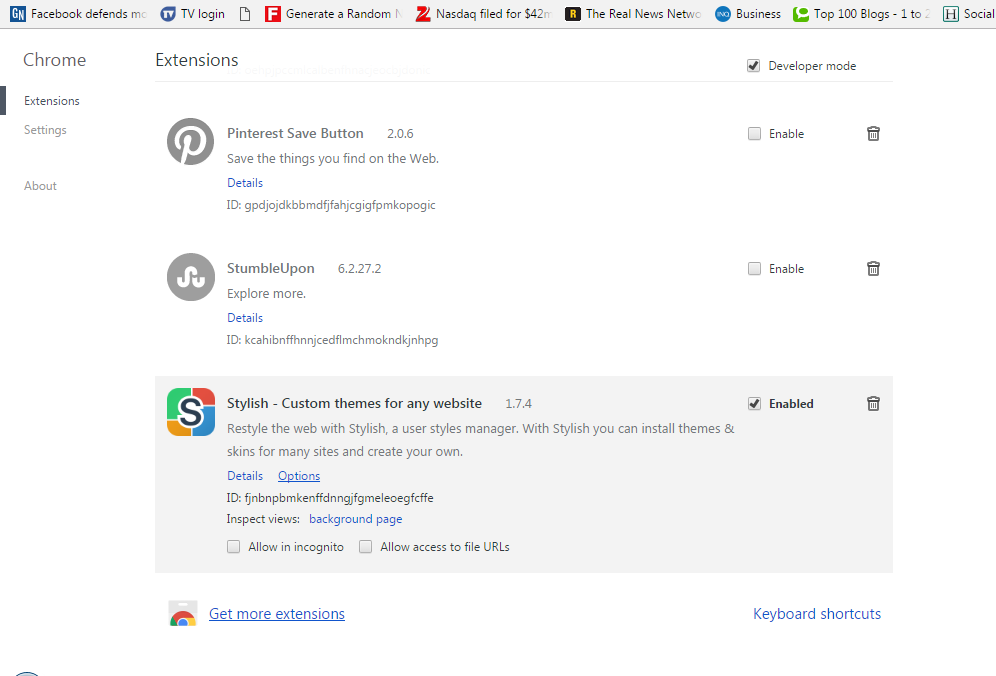 Step 3. Now you will see the icon appearing in your extension bar. You need to enable it.
Step 4. Now you need to visit your Facebook profile and then click on the Stylish extension and choose them that you want to apply.
That's it! You are done, now you will see your Facebook profile look will be changed.
Video:
Also Read: How to Turn-Off Lock Screen Message Replies in iPhone
So this is all about Changing your Old Facebook Look into New Flat Facebook Design. With this method, you can easily get a very cool design look to your Facebook timeline by just using this simple Google Chrome extension. Hope you like this cool extension, do share with others too. Leave a comment below as a review of this cool extension.
AUTHOR