Those days are gone when people relied on a computer to carry out their daily tasks. These days people problem smartphones and they can do almost everything that a computer does. From shopping to watching movies, you can do everything from your Android smartphone.
Since we now use our phone a lot more than our PC or Laptop, it makes sense to keep a check on the battery's health. Since the health of our smartphone's battery degrades over time, it could be useful to check various parameters like average battery usage, discharge speed, charging estimate, etc.
All those things would help you to analyze the overall health of your phone's battery. So, if you are interested in checking the battery health of your Android smartphone, then you are reading the right article.
How To Check Battery Health Of Android Device in 2020
In this article, we are going to share a method to estimate your battery's health. It would help you to calculate various parameters of your Android's battery life. So, let's check out how to check battery health on Android.
Step 1. First of all, download & install AccuBattery on your Android smartphone.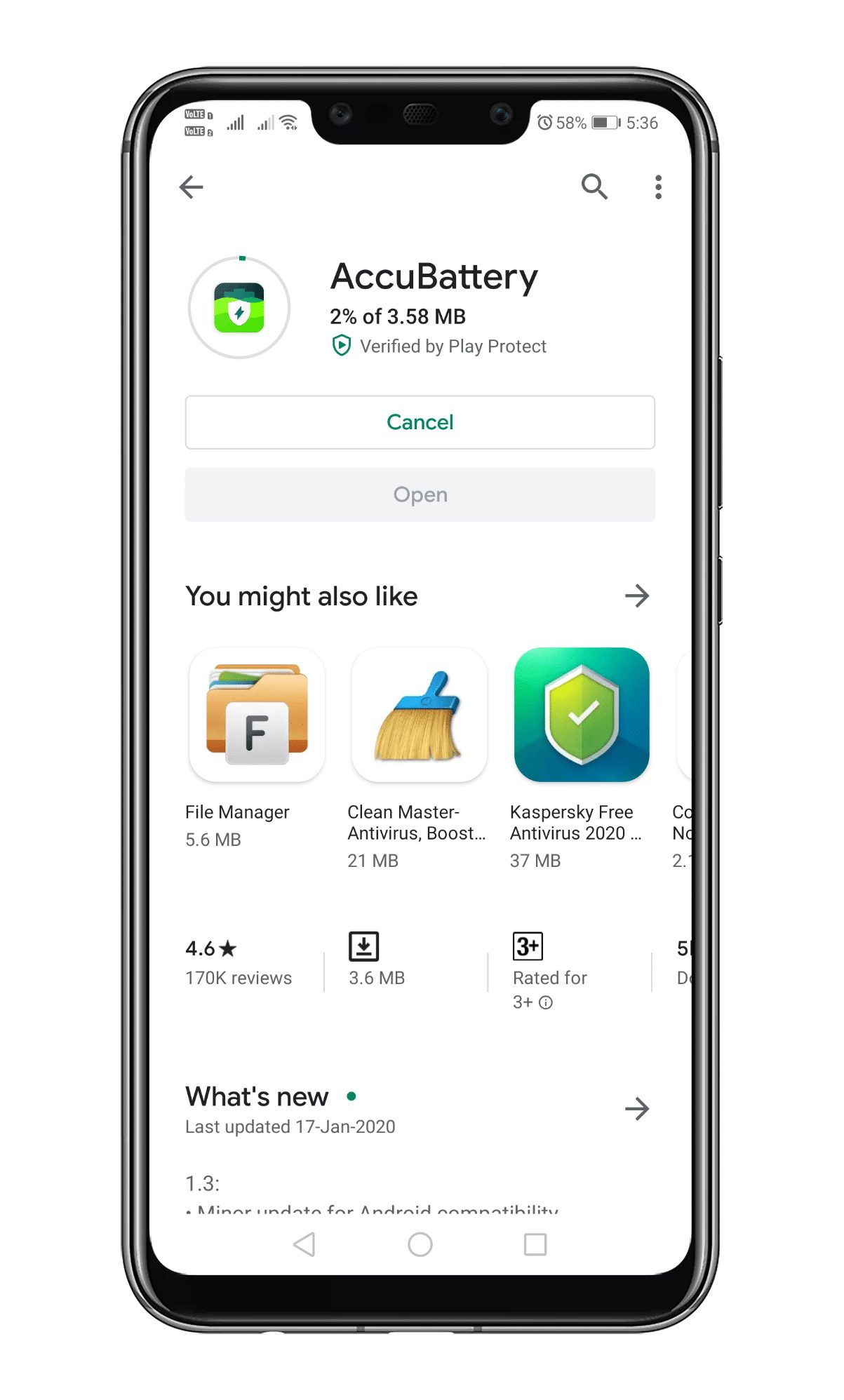 Step 2. Once downloaded, open the app and skip the tutorial part.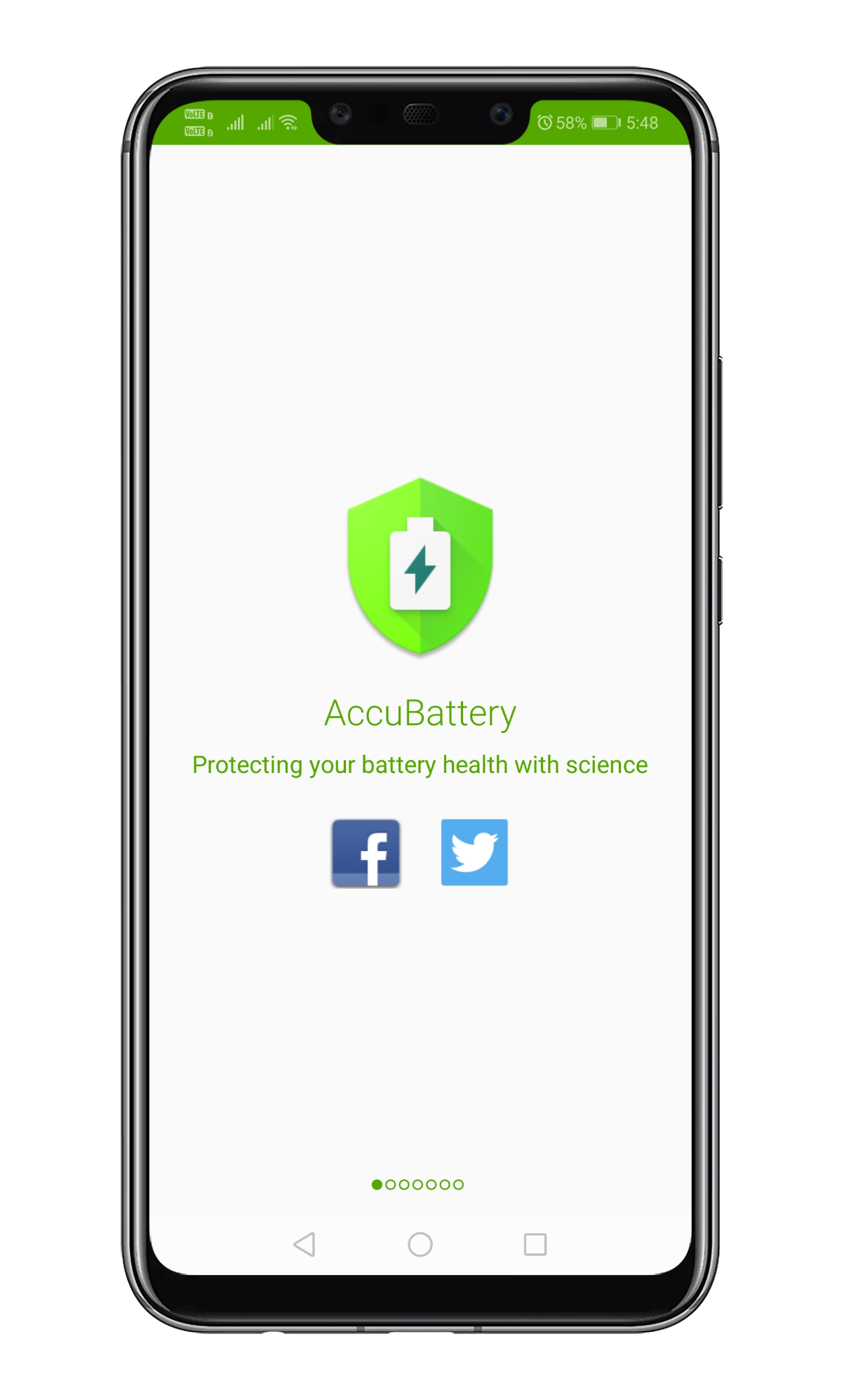 Step 3. Now you will see the main interface of the app. It would tell you about the Charging cycles.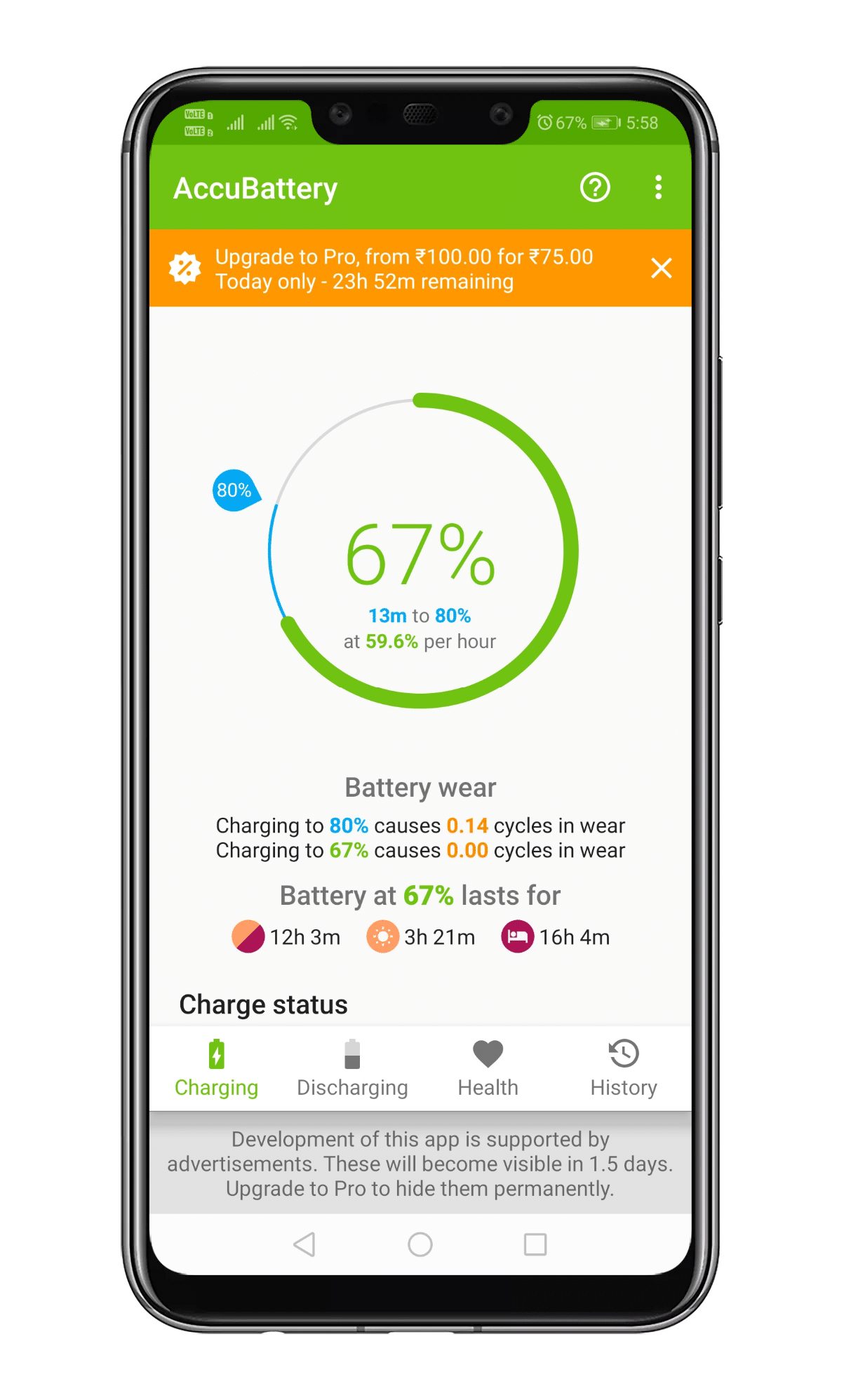 Step 4. Similarly, you can explore the Discharging tab to get the battery discharge information like Screen on time, Screen off time, deep sleep time, etc.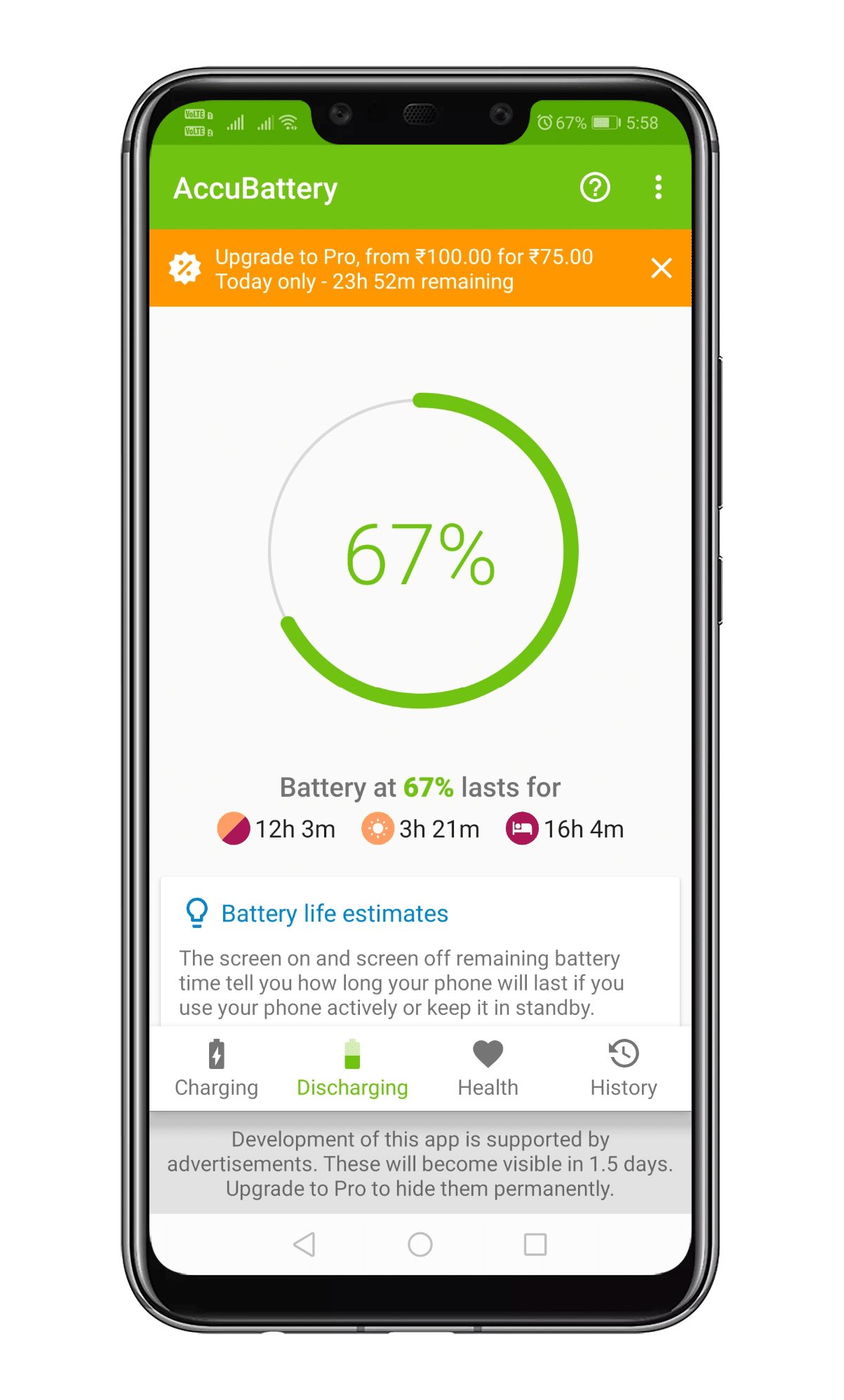 Step 5. In the health section, you can explore specific parameters like health percentage, estimated capacity, design capacity, etc.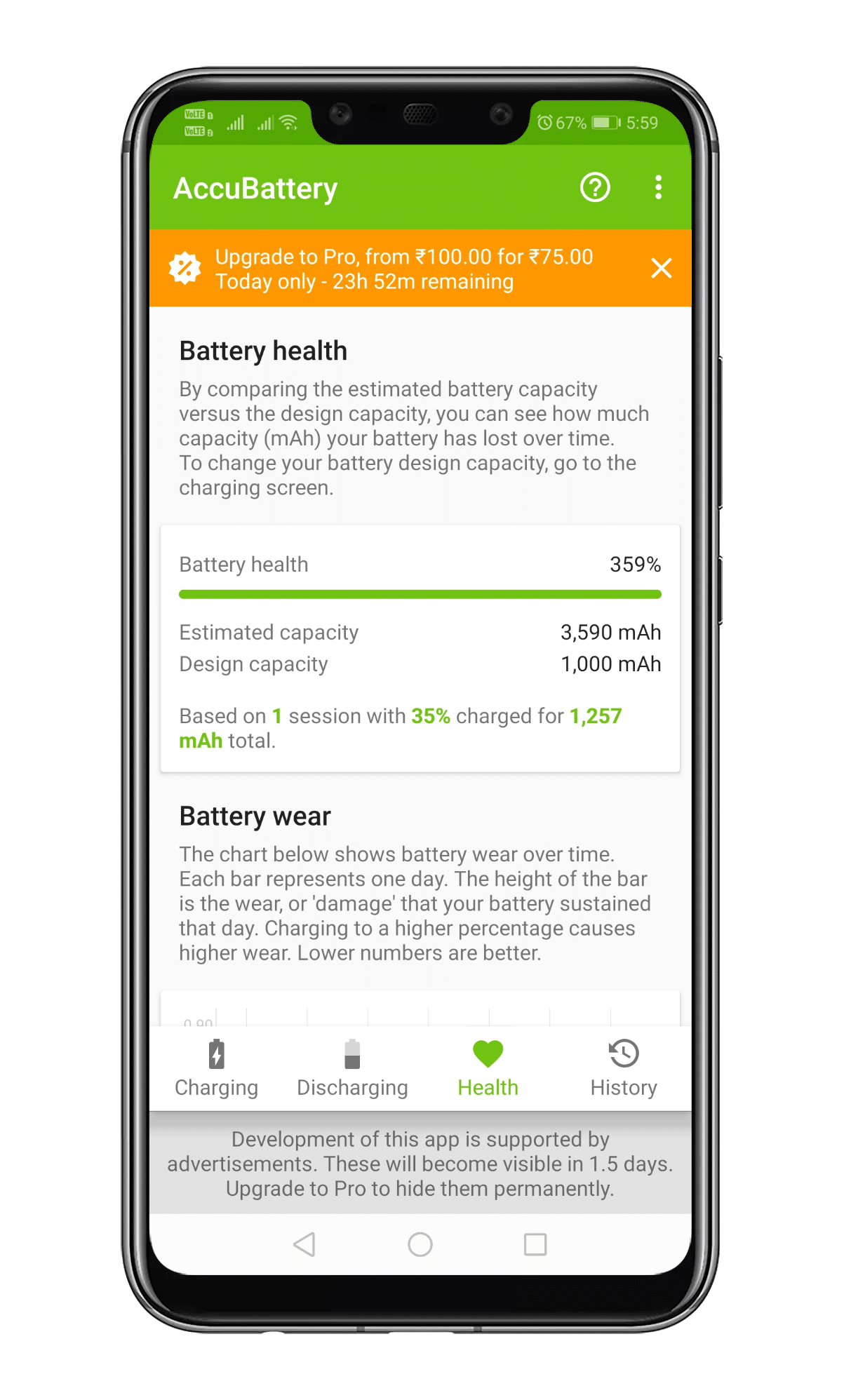 Step 6. You can also explore the History section to check your charging and usage details.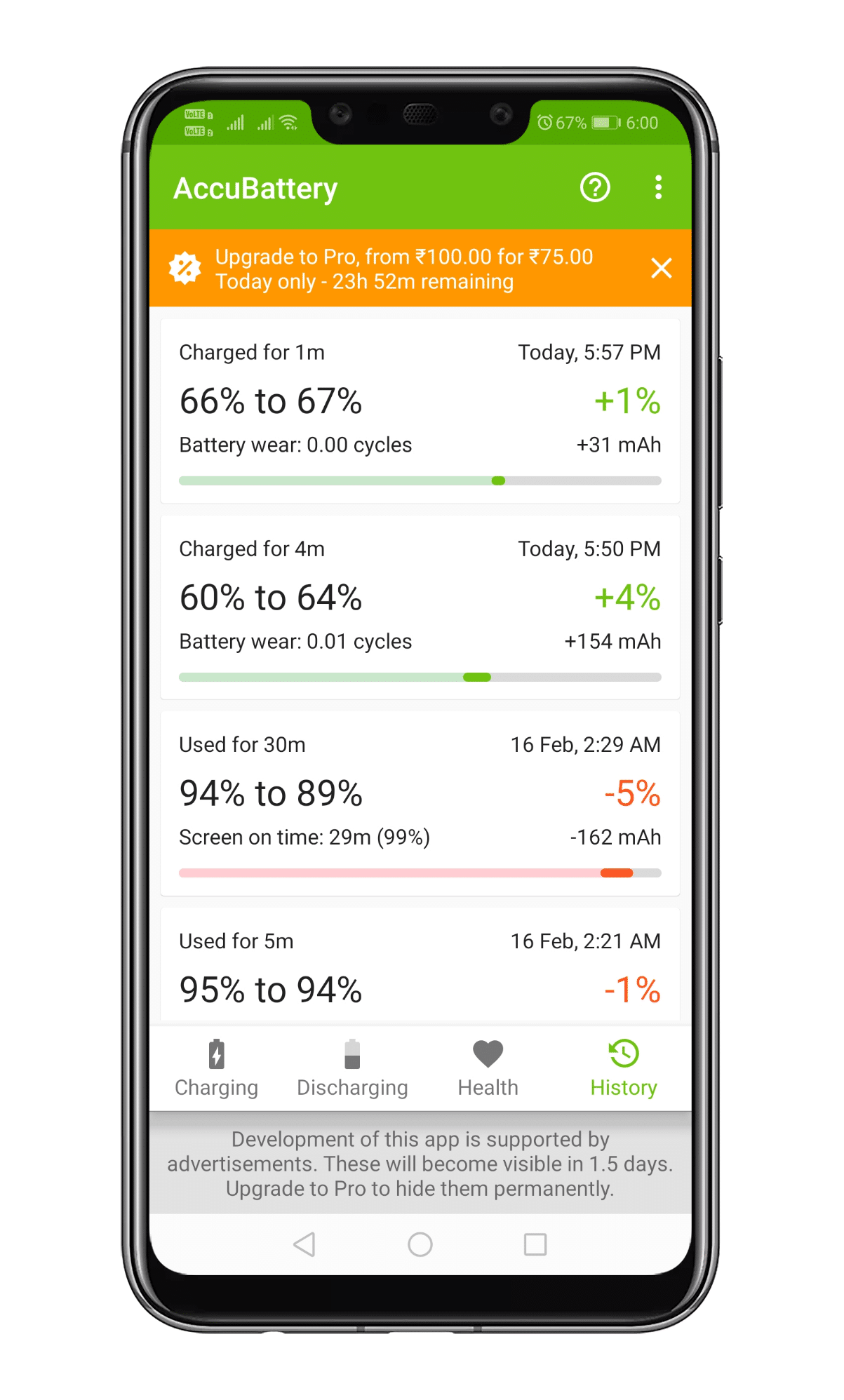 That's it! You are done. This is how you can check the battery health on an Android smartphone.
So, this article is all about how to check battery health on Android smartphones. If you have any doubts related to this, let us know in the comment box below. I hope this article helped you! Share it with your friends also.