Gmail is undoubtedly the best email service out there. It's a free service that allows you to manage and send emails. While Gmail offers you every email-related feature you can think of, there's always room for more.
Using the Google Chrome web browser, you can install several extensions to get the most out of Gmail. As of now, there are hundreds of extensions available on the Chrome web store that works with Gmail to provide you with more email management & productivity features.
List of 10 Best Chrome Extensions for Gmail
You can start using some of these Chrome extensions to improve your Gmail's functionality or productivity. So, let's explore the list of best Chrome extensions for Gmail.
Checker Plus for Gmail is a trendy Chrome extension on the list that can boost your productivity. With Checker Plus for Gmail, you can get notifications, read, listen to or delete emails without opening the Gmail website.
The extension is heavily popular on the Chrome web store, and over 1 million users already use it. Some other features of Checker Plus for Gmail include voice notifications, popup mails, offline view, and more.
Mailtrack is an email tracker extension on the list that would help you track every email you send from your Gmail. It's a free email tracking service that allows you to send limited numbers of emails for free via Gmail.
To use Mailtrack, you need to install the Chrome extension, link your Gmail account with Mailtrack and start sending the emails. You can track the email you send via Mailtrack.
To check the tracked emails, you need to open the Sent emails folder of Gmail. The emails you have sent via Mailtrack will have read receipt telling you whether or not the email has been opened.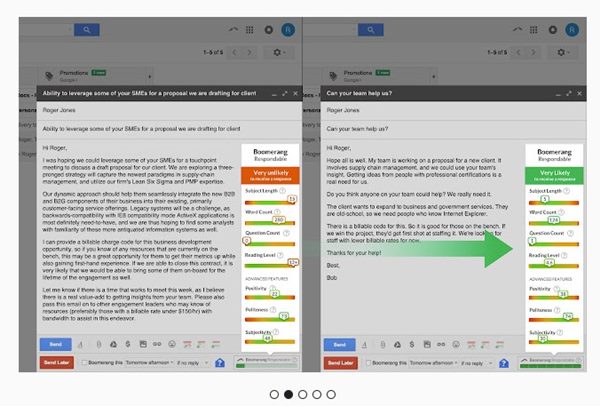 Although Gmail already has an email scheduling option, Boomerang for Gmail provides better options for scheduling emails. Boomerang for Gmail is an extension that lets you schedule emails to send in the future automatically.
You can use Boomerang for Gmail to schedule birthday emails, manage project emails, remember to pay bills, and more. Besides that, Boomerang for Gmail also brings an AI-Powered assistant named Respondable that analyzes your email and predicts the likelihood of receiving a response.
Businesses and companies use trackers to track when you open their emails. One such email tracker is Mailtrack, which we have listed above. PixelBlock is a chrome extension that prevents such trackers from functioning.
PixelBlock is an ultimate chrome extension for Gmail that blocks all email tracking attempts used to detect when you open and read the emails. The extension is available for free, and it has a fair number of positive reviews.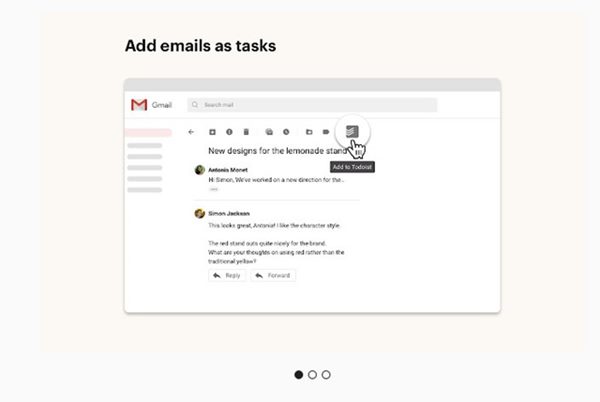 For those unfamiliar, Todoist is a service that lets you save notes, create to-do lists, set reminders, and more. Todoist for Gmail does the same thing, but you get email management features here.
With Todoist for Gmail, you can add emails as a task, set reminders to follow up, remember due dates from email receipts, and more. To get your emails and tasks organized, you can even integrate Todoist for Gmail with other services such as Google Drive, Zapier, Evernote, Slack, etc., to get your emails & tasks organized.
Clearbit Connect is a handy Chrome extension that you shouldn't miss at any cost. This is a small widget that sits in your Gmail's sidebar. When you click on the Widget, the extension will ask you to enter a company, and from there, the extension will list all people it finds.
Clearbit Connect could be very useful for email marketers as it can help them fetch employee details of companies right from Gmail. The extension allows searching for people by name, job title, and role.
Other than that, Clearbit Connect can be used to know more about who's emailing you. So, if you just received an unknown email, you can rely on Clearbit Connect to find who sent you the message.
Notifier for Gmail is a no-frills Chrome extension that notifies you about incoming emails on your Gmail. With Notifier for Gmail, you no longer need to open Gmail every time to check whether an email you are waiting for has arrived or not.
Once the email arrives in your Gmail inbox, the Notifier for Gmail will show a notification bubble on the browser's toolbar. You can click on the Notifier for Gmail extension icon to read, report spam, trash, or archive the message.
Simplify Gmail is another great Chrome extension for Gmail that you will never regret having. The extension makes your Gmail simpler, more capable, and more respectful.
It enables a simplistic view of Gmail that makes content easier to read and compose. You also can turn off your inbox and optionally disable the notifications to improve your focus.
Other than that, Simplify Gmail offers you many other features such as a complete dark mode, adding back the missing categories, changing the interface fonts, hiding the unread counts, making the user interface more minimal, and more.
If your Gmail inbox is already a mess, you need to start using the Gmail Sender Icons Chrome extension. It's a very simple Chrome extension that helps you visually identify email senders.
Once installed, the Gmail Sender Icons extension shows the sender's domain name and its official logo just behind the email message. The company domain name and the logo help you identify the email sender without opening it.
Discoverly is very similar to the Clearbit Connect that we have shared above. It's a Chrome extension that integrates with your Gmail and helps you learn more about the contacts who have emailed you.
With Discoverly, you can easily find the work information, mutual connections, tweets, and other details of the person who messaged you. To help you know more, Discoverly even shows you the social media handles of the person who just emailed you.
So, these are some of the best Chrome extensions that work with Gmail. You should start using these emails to enhance the features of Gmail. If you use any other Chrome extensions for Gmail, share the extension name with us in the comments.