Even though you have plenty of tools to download videos from online sources, what if you want to avoid installing any software? In that case, you need to use free online media conversion applications.
Online media conversion tools like ClipConverter allow you to record, convert, and download nearly any audio or video URL to the most common file formats. On ClipConverter, you need to paste the video URL into the search field, pick the conversion format, and click the Download button.
The web tool will automatically fetch the video, convert it, and provide you with the download link. So, basically, Clipconverter not only downloads the videos but also converts them. ClipConverter is one of many online media conversion tools available on the web and has many alternatives.
10 Best ClipConverter Alternatives
Some of the Clipconverter alternatives offer better features and more conversion format support. Below, we have shared some of the best ClipConverter alternatives you can use for free. Let's get started.
1. Y2Mate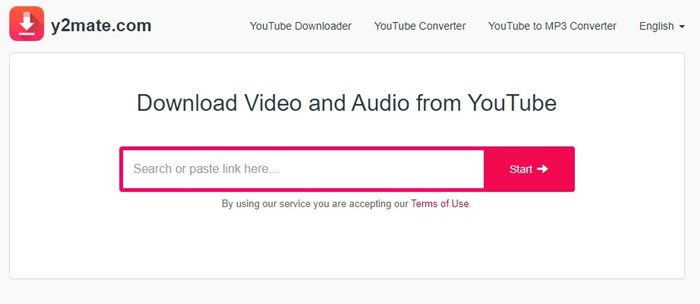 Y2Mate comes close to ClipConverter when it comes to features and functionality. The user interface of Y2Mate is far better than ClipConverter, allowing you to convert YouTube videos.
At the time of writing, Y2Mate only supports converting and downloading videos from YouTube. You need to open the website on your web browser, paste the YouTube video link and click on the Start button.
Y2Mate will automatically fetch the video from the URL, convert it into your selected format and provide you with the download option. File conversion with Y2Mate is fast and is one of the best online file conversion sites you should use today.
2. SaveTheVideo
If you are searching for an online video downloader with conversion features, look no other than SaveTheVideo. You can use this site to download videos from popular sites such as Vimeo, Dailymotion, Twitter, TikTok, Instagram, Facebook, and many others sites.
The good thing about SaveTheVideo is that it supports batch video download in full high quality. After downloading a video, you also get an option to convert the video before downloading.
The free account allows you to convert video to MP4, AAC, and MP3 format. Since it's a web tool, it works on every device with a web browser. You can easily use the online video converter on your Windows, macOS, iOS, Android, and Linux.
3. Media.io
Media.io is different from all other web tools listed in the article. It's a free online video converter that lets you free convert any video file to any format online.
The key thing about Media.io is its clean and nicely organized interface. Also, converting videos online is pretty easy with Media.io.
You need to open the site, upload your video files, select the conversion format, and wait until the web tool converts your video.
Once converted, you can download the converted file with just a single click. If we talk about file format compatibility, Media.io can convert your videos into various formats like MOV, MP4, AVI, 3GP, FLV, M4V, MKV, etc.
4. Onlinevideoconverter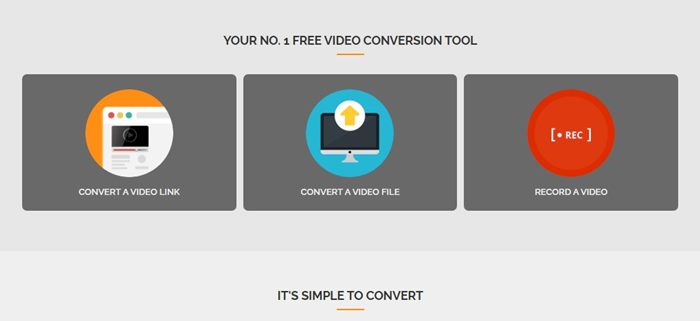 Onlinevideoconverter is less popular than the other options listed in the article; it's still one of the most convenient web tools to convert and download YouTube videos.
It is basically a free online media conversion web application that allows you to convert any video link or file to various formats. Since it's an online web app, it doesn't require any software installation on your computer.
You can use the Onlinevideoconverter website from any device with a modern web browser like Google Chrome, Microsoft Edge, etc. If we talk about the video conversion options, Onlinevideoconverter allows you to download your favorite YouTube video in MP4, AVI, MPG, MOV, FLV, WEBM, MKV, and 3GP format.
5. Wave.Video
wave.video is another great free YouTube to MP4 converter you can use instead of ClipConverter. The site's user interface is clean and nicely organized, and it can convert and download only YouTube videos.
Wave.Video is a very convenient tool for downloading and convert YouTube videos. It doesn't ask you to register or install software on a computer to download YouTube videos.
To use Wave.Video, you need to copy the YouTube video URL and paste it on the Wave.Video search field, and click on the Download MP4 button. As of now, the free account of Wave.Video only downloads YouTube videos in MP4 format.
6. 2Conv
2Conv is the best clipconverter alternative on the list. Like the Clipconverter, 2Conv is also a web-based tool that allows you to convert and download YouTube videos.
It's a free YouTube to MP3 converter and downloader. You can use it to download your YouTube videos. Once downloaded, you can convert it directly to any other format.
Besides regular video conversion, 2conv allows you to convert YouTube to MP3. If you want to extract audio from your favorite video, you can use this site. Overall, 2conv is a great online YouTube video converter you can use today.
7. Youtube2MP3
If you are searching for a clipconverter alternative to download and convert YouTube videos into an MP3 file format, then look no other than Youtube2MP3.
With Youtube2MP3, you can easily convert and download YouTube videos to MP3 or MP4 files for free, and that's too, without installing any software.
While most of the YouTube to MP3 converter put some restrictions on converting videos, Youtube2MP3 doesn't have such restrictions, and it lets you download & convert a video of up to 2 hours.
8. SaveFrom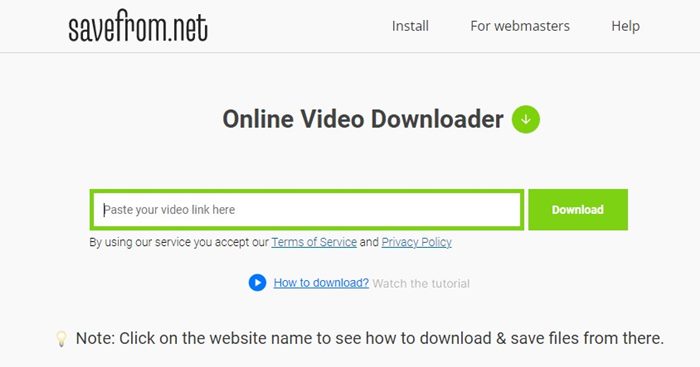 Well, SaveFrom is an online video downloader that lets you download videos from a wide range of sites. At the time of writing, SaveFrom supports downloading from Facebook, Instagram, YouTube, Twitter, Dailymotion, Vimeo, TikTok, etc.
Not just videos, SaveFrom is an excellent tool that helps to download music as well. The site is free to use and doesn't ask you to create an account or install any third-party software on your computer.
Using SaveFrom is pretty easy, paste the video URL on the search field, choose the video quality, and click on the Download button. The video file will be downloaded instantly on your computer.
9. ListenToYoutube
ListenToYoutube may not be as popular as ClipConverter, but it's still a great site to convert YouTube videos to MP3 and download. The site's user interface is pretty clean, but it looks old-school.
If the site's interface is not your priority, ListenToYoutube will satisfy you. Using this site is easy and free. You need to copy the video link from any YouTube video and paste it into the URL box.
Once done, click on the Go button. ListenToYoutube will automatically fetch the YouTube video, convert it to MP3 format, and provide you with a download link. Overall, ListenToYoutube is the best site like ClipConverter for converting YouTube videos to MP3.
10. Flvto
Flvto is for those searching for a web-based tool to convert YouTube videos into MP3 or MP4 format. With the MP3 conversion, the tool converts your YouTube video to MP3 format.
This way, you can use the MP3 conversion to extract the audio from a YouTube video. The site's user interface is clean and will impress the masses. However, there's not much control over Flvto's interface.
You get a URL field where you need to enter the URL, choose between MP3 or MP4 and click on the Convert button. The good thing is that Flvto can also download and convert videos from Facebook, Metacafe, Vimeo, and a few other sites.
Also Read: 10 Best Free Online Audio Converters
So, these are some of the best Clipconverter alternatives you can use today. If you know of any other site like Clipconverter, let us know in the comments below. Also, if the article helped you, make sure to share it with your friends as well.