If you have been using the internet for a while, and have enough knowledge about the workings of the internet, then you might know about the DNS. DNS or Domain Name System is a database consisting of different domain names and IP Addresses.
When we enter a domain in the web browser like Chrome or Edge, the job of DNS servers is to look at the IP address that the domains were associated with. Once matched, it connects to the visiting site, thus rendering the web pages.
By default, ISP provides us the DNS servers. However, it's wasn't always profitable to use the DNS servers provided by the ISPs. Using the public DNS servers provides you with better speed, better security, and unblocked internet access.
There are plenty of Public DNS servers available out there, but out of all those, Cloudflare's DNS server is the popular one. The official blog of Cloudflare claims that the company process more than 200 billion DNS requests per day, which makes it the second-largest public DNS resolver of the world.
Cloudflare's 1.1.1 DNS server
It's a fast, secure, privacy-first DNS resolver that is freely available for everyone. That simply means that anyone can use this public DNS server to get better speed and security.
If you are reading this post, then the chances are that you might be well aware of Cloudflare's 1.1.1.1 DNS server, but do you know that you can use it for Parental controls and malware blocking?
Basically, the 1.1.1.1 for Families provides users two default options – one that blocks malware and the other one blocks adult content. So, it entirely depends upon you which settings you want to use on your computer.
How To Use Cloudflare DNS to block malware and adult content?
Well, if you want to use Cloudflare DNS servers to block malware and adult content from the visiting website, then you need to follow some of the simple steps given below.
Step 1. First of all, open Control Panel on your Windows 10 and select the 'Network and Sharing Center.'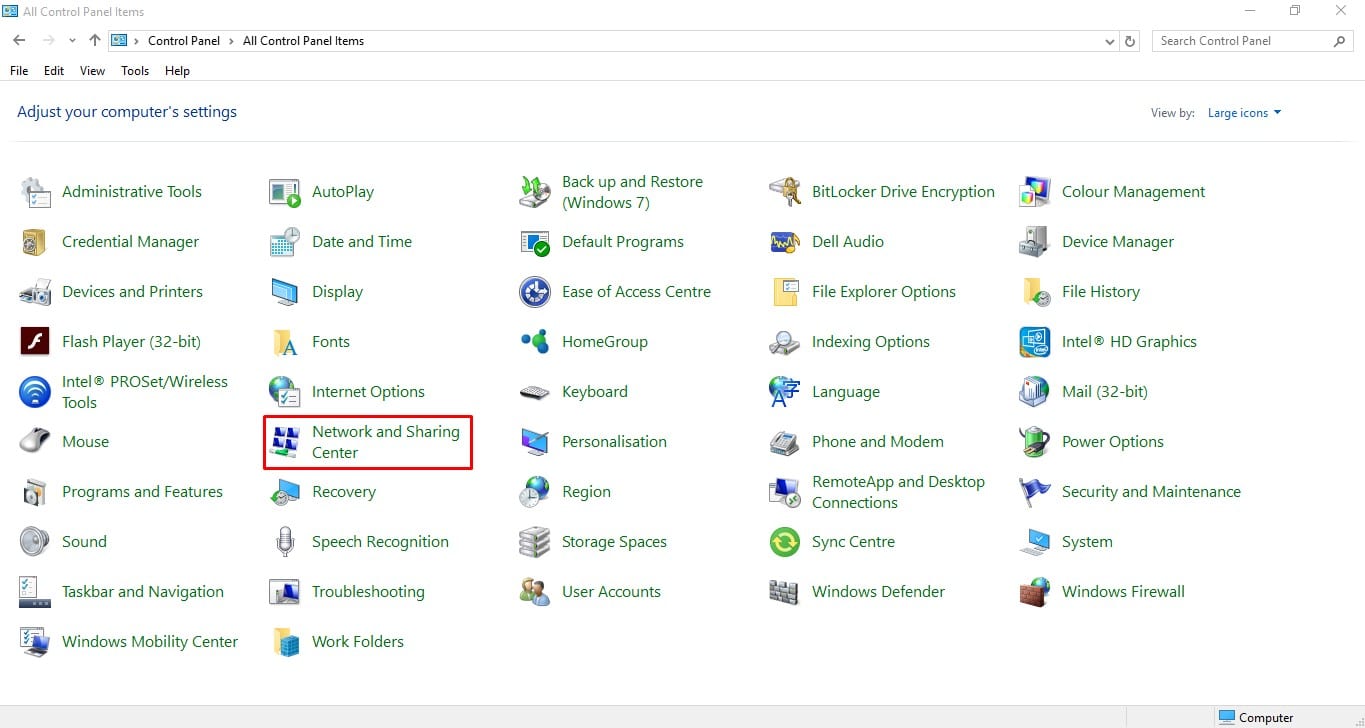 Step 2. Next, click on the 'Change Adapter Settings' option.
Step 3. Now you need to right-click on the connected adapter and select 'Properties'
Step 4. Select 'Internet Protocol Version 4 (TCP/IPv4) and click on 'Properties'
Step 5. Choose the option 'Use this following DNS Server address' and fill in the DNS values –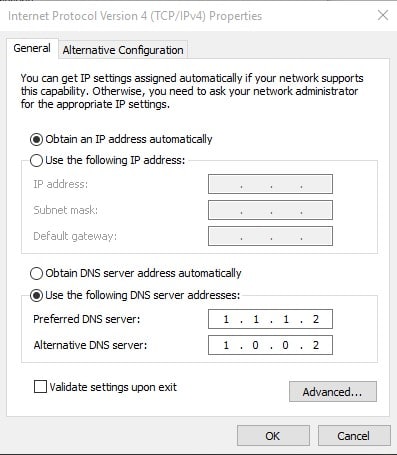 Malware Blocking Only:
Primary DNS: 1.1.1.2
Secondary DNS: 1.0.0.2
Malware and Adult Content:
Primary DNS: 1.1.1.3
Secondary DNS: 1.0.0.3
That's it! You are done. Once done, save the changes.
Is Cloudflare Public DNS safe?
Cloudflare Public DNS is completely safe to use. It's already used by millions of users to speed up their internet connection. Also, it provides users enhanced security and privacy features.
Will Cloudflare automatically block Malicious content?
Yes, to block malicious content, you just need to use Cloudflare's Public DNS server address – 1.1.1.2. Once done, it will automatically block all malicious content, including malicious downloads.
So, this article is all about how to block malware and adult content from any webpage using Cloudflare's Public DNS. I hope this article helped you! Share it with your friends also.