People with speech impairments can now use Google's Look to Speak Android app to communicate with others. Google recently launched a new app known as 'Look To Speak.' With this app, users can make their Android smartphone speak phrases out loud just by using their eyes.
The app is based on Eye Gaze technology that uses your phone's camera to pick up your pupils' light reflections and translate your eyes' movement into actions. Previously, the technology is only limited to desktop computers, but with Look to Speak, Google somehow managed to bring the technology to smartphones.
You can ask your Android device to speak pre-written phrases aloud by moving your eyes with Look to Speak. We have downloaded the app and found that it's working, but it's not 100% accurate. Sometimes it fails to detect eye movement.
Also read: How To Control Your PC Using Android Device
Steps to Control Android Device With Your Eyes Using 'Look To Speak'
To Set up Look To Speak on Android, you need to position your Android device below the eye level. Google recommends the use of a phone mount for a better app experience. This article will share a detailed guide on how to download & install Look to Speak on Android. Let's check out.
Step 1. First of all, download & install Look to Speak on Android.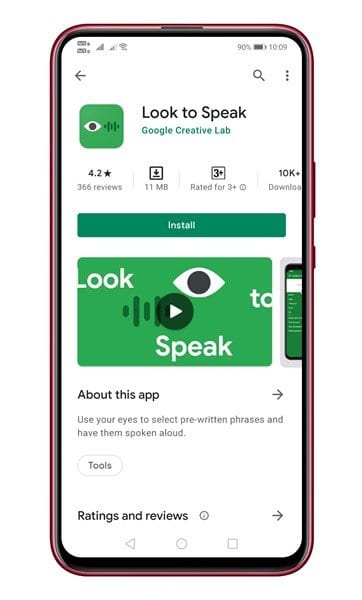 Step 2. Once installed, open the app and grant the camera permission.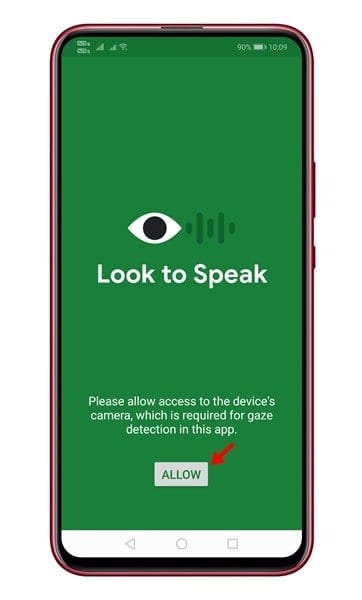 Step 3. Now the app will show you a video guide on how to use the app. Simply go through the tutorial or tap on the 'Skip' button.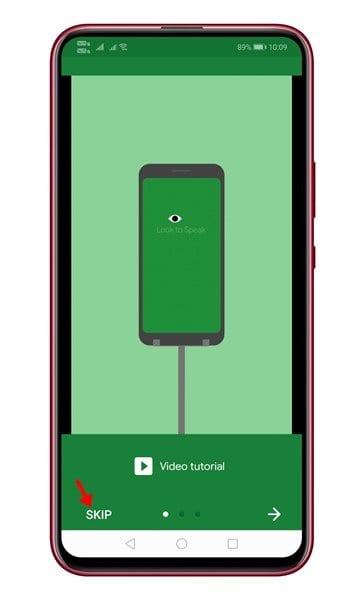 Step 4. Now you need to position the device, so your head appears in the circle.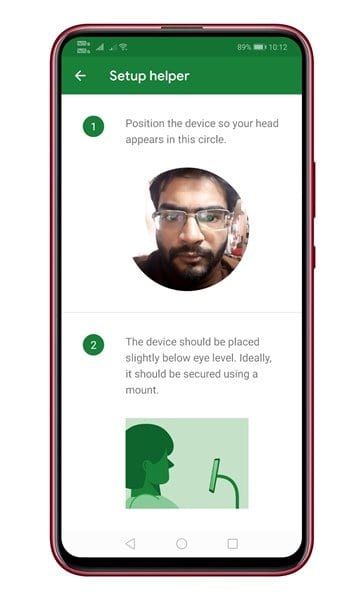 Step 5. Once done, you will now see the main interface of the app. Simply select the phrase with the eye movement. Once you select the list of phrases by looking left, right, or up. Google will narrow down the words, leaving only one to pick.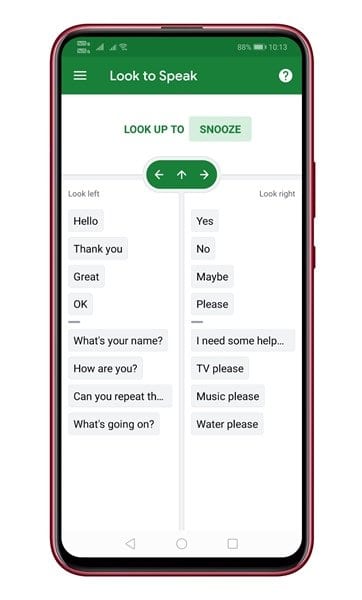 That's it! You are done. This is how you can control Android with your eyes using the Look to Speak app.
This article is all about how to control Android with your eyes using Google's Look to Speak. I hope this article helped you! Please share it with your friends also. If you have any doubts related to this, let us know in the comment box below.