Although GIFs (animated images) have been appearing on websites and social networks for years, the fact is that the well-known and world's most-used instant messaging application, of course, WhatsApp, already allows the sending of this kind of funny image through its messaging application. Hence, this scenario has made the use of GIFs much extended again.
As GIF is a lighter file format and is relatively easier to share than sharing videos, hence today we will show you all an excellent and easy way to convert all your videos into GIFs, yes, how to convert a GIF from a video Online and to do so the whole method is mentioned below.
GIFs can also be handy when we want to show how to do something visually. Hence, it is possible that we often wish to make a GIF of a video but cannot do so.
Best Ways To Convert A Video Into A GIF Online
However, now this scenario will change; in this article, we will show you all some web tools and platforms that give us the ability to convert a video into GIF. So, now without wasting much time, let's get started and explore the method we have mentioned below.
Using Giphy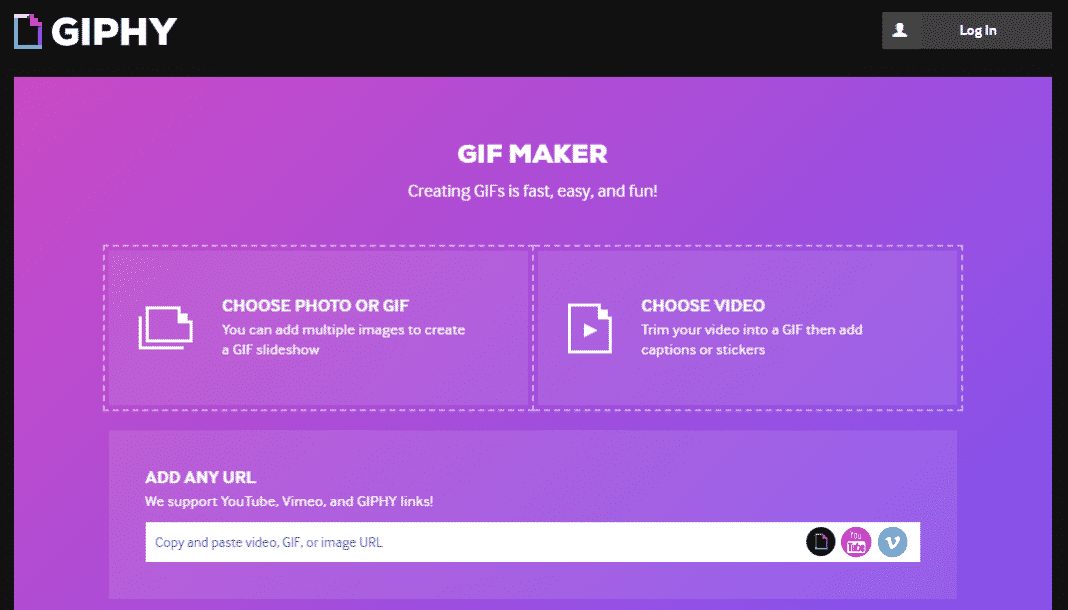 Giphy is one of the well-known and most popular sites where users can get lots of animated GIFs, and not only that; it is even the service that has been integrated into the world's most used instant messaging application, of course, WhatsApp to share GIFs with our family and friends.
But in addition, this well-known platform, of course, I am talking about none other than Giphy, also offers a free online tool with which we can easily convert a video into a GIF instantly without installing anything on our computer.
First, head to the Giphy site from here.
Now drag and drop the video you want to convert into a GIF.
After the above step, if you want, you can configure some settings according to your needs.
Then click on the Create GIF button.
However, it is important to know that from Giphy, we can also make a GIF into a video hosted on specific platforms such as YouTube by only putting its URL.
That's it; now you are done.
Using EZGIF
It is another well-known and popular website designed to convert videos into GIFs and vice versa. Hence, in addition to making a GIF into a video, we can also convert a video into different formats.
First, head to the ezgif.com website.
Now select the tab you want, in this case, Video to GIF.
On the next screen, enter the URL of the video, or click on the Choose file button and upload the video file you want to convert to GIF.
Once done, click on the Upload button to upload the video to convert it into GIF.
Now, set the size and the fps to finally click on the button Convert to GIF and get our GIF to read.
That's it; now you are done.
However, apart from all these things, we must say that well-known GIF platforms like Giphy and EZGif also have the restriction of not being able to upload video files that occupy more than 100 MB. So, what do you think about this? Share all your views and thoughts in the comment section below.