If we look back, we will find that technology around has changed considerably over the past few years. Now, we are so much dependent on computers and smartphones that a day without it looks dull and empty. Since everyone now has a personal computer or smartphone, internet-connected devices have now become the prime target for hackers.
Each and every other day, we hear about new hacking attempts targeted towards the computers, smartphones, etc. To deal with potential security threats and hacking attempts, experts recommend us to password protect our hard disk drive.
Actually, there's no particular reason to set a password on your hard disk because it helps us in multiple ways. However, the problem arises when we forget the hard disk drive passwords. Since we can't access the encrypted drives without entering the correct password, it makes sense to have a proper backup of passwords.
Top Best Tools To Crack Hard Disk Password (Latest Edition)
In this article, we are going to share some of the best tools that would help you to unlock and recover hard drive passwords. So, let's check out the best tools to crack hard disk passwords 2019.
#1 HDD Unlock Wizard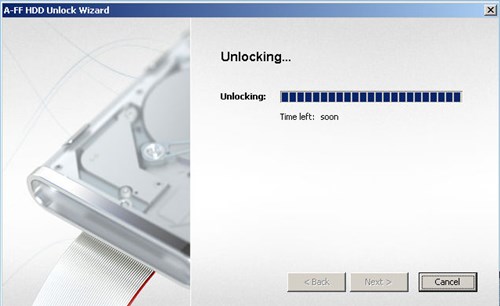 This is one of the best and easy to use software that can remove HDD password in no-time. The great thing is that the software removes the passwords for the IDE and SATA hard disk drives. You won't believe it, but the software can also remove the master password set by the users. However, if anything went wrong during the reset process, then you may end up losing your data.
#2 Victoria HDD
This is one of the best and most powerful hard disk diagnostic and information tools that one can have on Windows 10 computers. This software works like DOS only and has the same level controls over the Hard disk that you could expect from it's rival. The main thing about this software that makes it unique is that it do not require any extensive usage of CPU load, memory, etc and can run smoothly like other apps only. You can also expect up the results from this software within few minutes to some hours that is comparatively very less.
#3 Ultimate Boot CD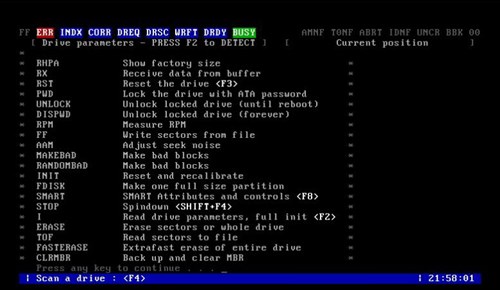 There is a master password for every Hard Disk set up by the manufacturers just for the safety of the device and to recover up to the data in case you lost up the user set password. Now using up the master password for your HDD, you can easily recover the password and then reset it to your wish. Follow the below method to reset your HDD password:
Step 1. Download up the Ultimate Boot CD software first and then burn it to the Disk. Boot from this CD and follow the below procedure.
Step 2. On the main menu you should choose up the option "HDD">"diagnostic">"MHDD v4.6″ and after reaching there you will see a list of hard disk you wish to unlock.
Step 3. Now to unlock it using up the master password of the HDD that you have to find up using the web, just, type Unlock and reply with "1". Fill up the master password for your HDD from a particular manufacturer and then press enter.
Step 4. If the password you entered is correct type "DISPWD" and again reply with the "1". You will have to retype your Disk password again and then after that click on the enter button. This will Unlock your HDD and after that, you have to reboot your computer.
#4 CMOS PWD
This isn't the tool that will remove the HDD password, but through this software, you can remove the BIOS password. As BIOS password is also used by some users and this also prevents to access the HDD settings and boot settings. Just follow some of the simple steps given below to reset the BIOS password.
Step 1. Download and extract up the CMOS PWD tool to your computer drive and then after that open up the Run window. Type cmd and press up the entry to run the Command Prompt.
Step 2. Type "cd location_of_download" and then press enter. After that type "ioperm -i" command and press enter and then again type the other command "cmospwd_win /k" and press the enter button.
Step 3. This will show you the screen where you will see numbers "1", "2", "0" and you just have to type "2" and press up the enter button. This will then remove up the BIOS password from your computer and you can easily access it on the next boot.
Also Read: How To Unlock Android Device With Cracked Or Broken Screen
#5 Ophcrack
Ophcrack is basically a Windows Password cracker, but it can also help you to crack hard disk drive passwords. Since the tool doesn't need any access to Windows, you can crack the password or can recover the lost password. Users just need to download the ISO image file and burn it to the USB Flash Drive or CD and then boot into it. After that, follow the on-screen instruction to crack hard disk drive password.
#6 Kon-Boot
Kon-Boot is another best free password reset program which you can use to crack hard disk drive password. The best thing about Kon-Boot is that it's really very easy to use and it works with the Windows operating system. Not just hard disk drive passwords, you can use the app to reset Windows passwords as well. So, Kon-Boot is another best tool to crack hard disk drive password.
#7 Trinity Rescue Kit
Trinity Rescue Kit brings a wide range of mini tools for the password recovery process. The great thing about the Trinity Rescue Kit is that it allows users to remove the password entirely. Apart from that, the tool packs a few other features which could help you to reset the HDD or USB drive password. So, its another best tool to crack hard disk drive passwords 2019.
So, these are the few best methods to crack or bypass the password protection of the Hard disk drive. All these methods won't require you to have any advance knowledge about the process but you just have to follow through some simple tasks such as to get your work done. Now choose any of the above methods and try to get your HDD unlocked easily!