If you remember, Facebook introduced 3D avatars on its platform way back in June 2020. If you don't know, Avatars are customizable 3D personas that mirror your physical traits. You can customize almost everything on your Avatar, ranging from hairstyles to outfits to expressions.
Now it looks like 3D avatars had arrived on Instagram as well. Instagram Avatars were very similar to Snapchat's Bitmoji, which creates a cartoon version of yourself. Now that Instagram officially supports avatars, you can create and use your personalized avatars on the platform.
Steps to Create and Use an Instagram Avatar
The important thing to note here is that you can only create an avatar from the Instagram mobile app. The feature to create Avatar is not available on the web version. Hence, in this article, we will share a step-by-step guide on how to create and use an Instagram Avatar. Let's check out.
1. Create Your Own Instagram Avatar
To use Avatar on the platform, you first need to create one. Here's how you can create your own Instagram avatar in easy steps.
1. First, open the Instagram app and tap on the profile picture. Next, tap on the hamburger menu in the top-right corner.
2. From the menu that appears tap on the Settings. On the Settings page, tap on the Account.
3. On the Account page, tap on the Avatar. On the Avatar creation page, tap on the Get Started button.
4. Now, you need to start creating your avatar. You can customize the hairstyle, skin tone, eyebrow, eyewear, facial hair, etc.
5. After creating your avatar, you need to tap on the Done button. On the save changes confirmation prompt, tap on the Save Changes.
2. How to Use Instagram Avatar
After creating your Instagram avatar, you can use it on Story or in DM. Here's how to use it.
To share Instagram Avatar on Stories, you need to tap on the (+) button and select Story.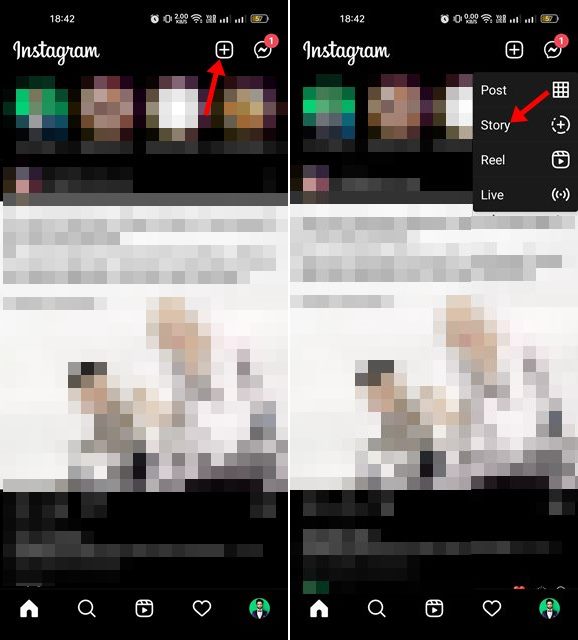 Next, tap on the Sticker icon on the Story creation UI as shown below. From the list of stickers, tap on the Avatar.
This will automatically generate a few stickers based on your avatar. You can place those stickers on your Story.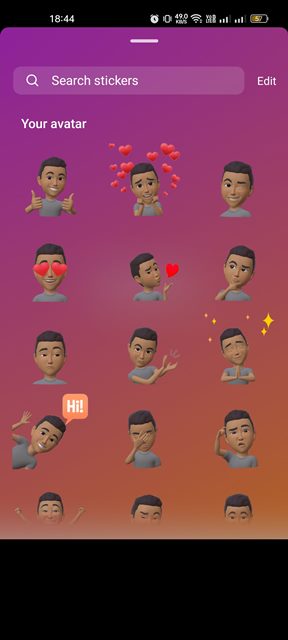 As we have mentioned, you can use Instagram Avatars even in DMs. You need to open a chat window and tap on the Sticker icon. On the list of available stickers, tap on the Avatar.
Now you will see a few stickers generated based on your Avatar. You need to tap on the Sticker to send it in the chat.
So, that's all about how to create and use your own Instagram Avatar. You can customize your Avatar by navigating to the Settings > Account > Avatar. If you have any questions or doubts related to Instagram avatars, let us know.