We are going to share amusing trick on creating a fake conversation of WhatsApp in Android & iPhone. You just need to install an app that lets you create fake gossips.
Now WhatsApp is one of the essential components of we people as we every day do chats with our colleagues through this app. But what about creating a fake conversation of WhatsApp? Yes, it is viable, you can formulate it. You can joke with your friends with the help of this.
Also Read: Best Facebook Tricks 2016 and Facebook Hacks
You can escapade with your friends by this cool WhatsApp trick. In this post, I will tell you a technique by which you can easily create fake sent and received messages of WhatsApp and then you can share that conversation with your friends and can make them fool. Just observe the below method that I have discussed to create a fake WhatsApp chat in your device.
How to Create Fake Whatsapp Conversation on Android & iPhone
You can use this method both on iOS and on Android operating systems. Just follow the below method to proceed.
Create Fake Whatsapp Conversation In iPhone :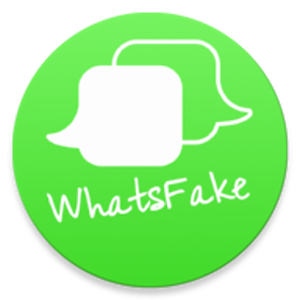 This is one of the best apps for iPhone to create a fake conversation of WhatsApp on your iPhone. Just download and install this app on your phone and have fun with creating fake chats and fooling your friends.
Features of WhatsFake
Create fake conversation on any iOS device.
It's a freeware app.
Simple and Easy to use.
Supports multi-language in it.
Also Read: How To Use Whatsapp Without Any Number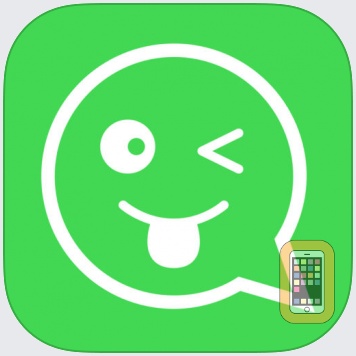 Create fake chat screenshots that look real ! WhatsPrank presents you the ULTIMATE PRANK for WhatsApp. Users just need to install the app on their iPhone and can have fun by creating fake conversation.
Features:
Create fake chats with anyone (even Obama)
Alter every single detail in the conversation
Send & Receive fake voice messages
Edit last seen, online, and typing statuses.
Create Fake Whatsapp Conversation In Android
It is one of the best apps to create fake conversation on android.This app is also user-friendly and has almost same interface like WhatsApp.
Features of Yazzy app
Create WhatsApp groups fake conversation.
Create iPhone WhatsApp conversation.
iPhone SMS (iOS7 style) with emojis supported.
WhatsApp with emojis supported.
Create Fake Facebook Messenger chats.
Fake facebook Status with comments and likes.
This is also one of the good apps to create a fake conversation, you just have to download and install this app on your Android phone from Google play store and then run the app and create fake conversation in it.
Also Read: How to Use Cool & Funky Fonts on WhatsApp, Facebook Status or Messages
Fake chat simulator – an App for simulating chat conversations. Have fun with your friends making them believe you are actually chatting, and changing past conversations at your please. Creating a WhatsApp Fake conversation is really very easy. Just need to choose profile picture to start chatting
Features:
Send fake messages to the contacts and groups you create.
Real-like environment. Create and manage contacts and groups.
Set contacts picture, name, etc.
Incoming and Outgoing mode for texting. Pretend you receive messages from anyone.
Also Read: How To Set WhatsApp Profile Picture Without Cropping On Android or iPhone
So aforementioned are the methods for both iOS and Android on How To Create Fake Whatsapp Conversation. By this process, you can effortlessly create any of fake conversation with any random names of your friends and can fool your friend with this. Have fun with this cool WhatsApp trick and pranks your friends. Don't forget to share this cool post.
COMMENTS
AUTHOR