Create a secret hidden disk in your Windows PC with the hidden disk tool to create a password protected hidden drive where you can easily store any important data secretly.
Generally, to hide files and folders, most Windows users change the attributes of the marked file or folder. No doubt, this will protect the data, but its main drawback is anyone can access your hidden files and folders with a click of one or two. So, to overcome this drawback, you can protect your files and folders with one such free application i.e. Hidden Disk. It's an easy task to hide files and folders and protect your password too. And that is explained in below guide. So, have a look at complete guide discussed below to proceed.
Also Read: How to Share Windows Folders with Android Over LAN
How To Create Password-Protected Drive in Windows
This method is quite straightforward, and you just need the Hidden Disk the freeware tool that will help you in the below guide, so download the tool and proceed with the steps below.
Steps To Create Password-Protected Drive in Windows:
Step 1. First of all, download and install Hidden Disk on your computer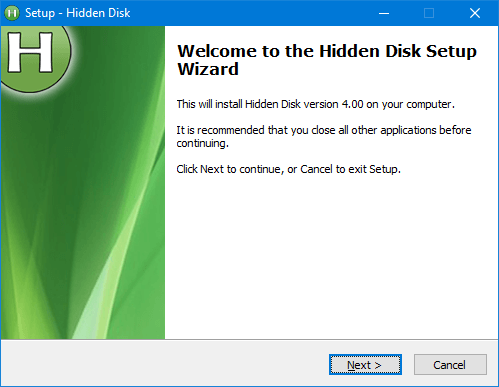 Step 2. When an installation is finished, launch it using the desktop shortcut. To create a hidden disk by using arrow buttons present at the top right corner select the drive letter of your choice and select "Create Disk" button.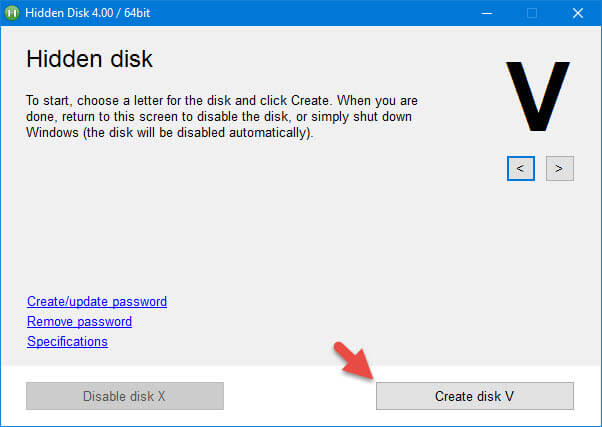 Step 3. When you click on "Create Disk" button, a Hidden disk will show you a warning dialog box that instructs you, not to format or reinstall Windows because data stored in the hidden disk will be lost. This is because the software will create space i.e. hidden container in your Windows Installation Drive. When you reinstall or format, it will backup all your files and folders. To continue your process, click on "I Will Remember" button.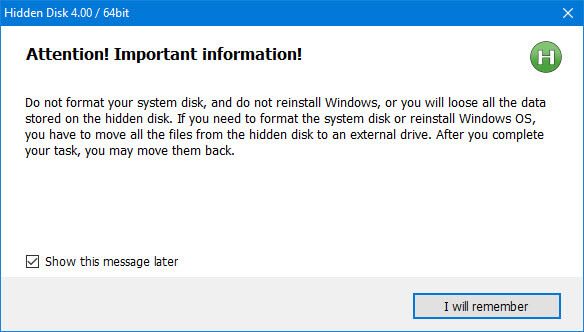 Step 4. Your hidden disk will be created, and it will appear as a separate division in the File Explorer. You can open and can add multiple files and folders depending on the disk size.
Step 5. Once you have added-on records and folders, click on the "Disable Disk" button, and this will remove the hidden drive from the File Explorer.
Step 6.  In future, if you want to access your hidden container, simply launch the application and select the drive letter and select "Create Disk" button. This will open your hidden disk, and you can now easily access your files and folders.
Step 7. You can apply password on your hidden disk so that no one can see your details and can mess with your hidden drive. For this, on the main window, click on the link "Create or Update Password."  Enter your new password and email address and click on the "Create Password" button.
From now onwards, when you want to open the Hidden Disk application, it will ask you for the password. If in any case, you forget your password, click on the link "Recover Password by Email" to receive a new password through email.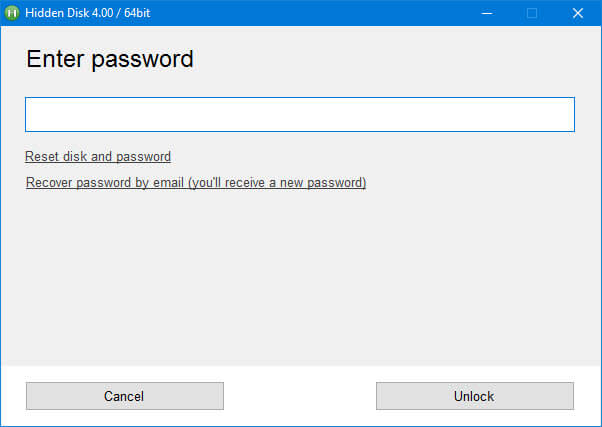 Also Read: Windows 10 Tips, Tricks and Hacks
So, this was all about How to Create Password-Protected Drive in Windows. As you watch the app is not a foolproof way, it hides your files and folders and protects your password from anyone who can crack your password. It doesn't encrypt the hidden container but protects your sensitive data. So, give a try to this application as it is free and easy to use.
COMMENTS
AUTHOR