As everyone wants to install Windows 10 on their computers and many users have already received this update, users who haven't reserved their Windows 10 update are still missing out on this amazing operating system.
So for that user, we are here with a method to create an installation disc to install windows 10 on any compatible computer.
No doubt this OS is available through the official update, but the installation disc can also be created by installing this operating system on any of your PCs. So have a look at the complete guide discussed below to proceed.
Steps to Create a Windows 10 Installation Disc
The method is simple but time-consuming because it will download Windows OS from the internet. So have a look at the complete guide discussed below to proceed.
1. First, you need to download the latest version of the Media Creation Tool.
2. Now click on Create an installation media for another PC option.
3. In the next step, you must select the Language, Architecture, and edition. Simply select it and click "Next"
4. Now you will be asked to choose what media to use. There you need to select the option "ISO File"
5. Now the downloading process will start, and it will take time according to your internet speed.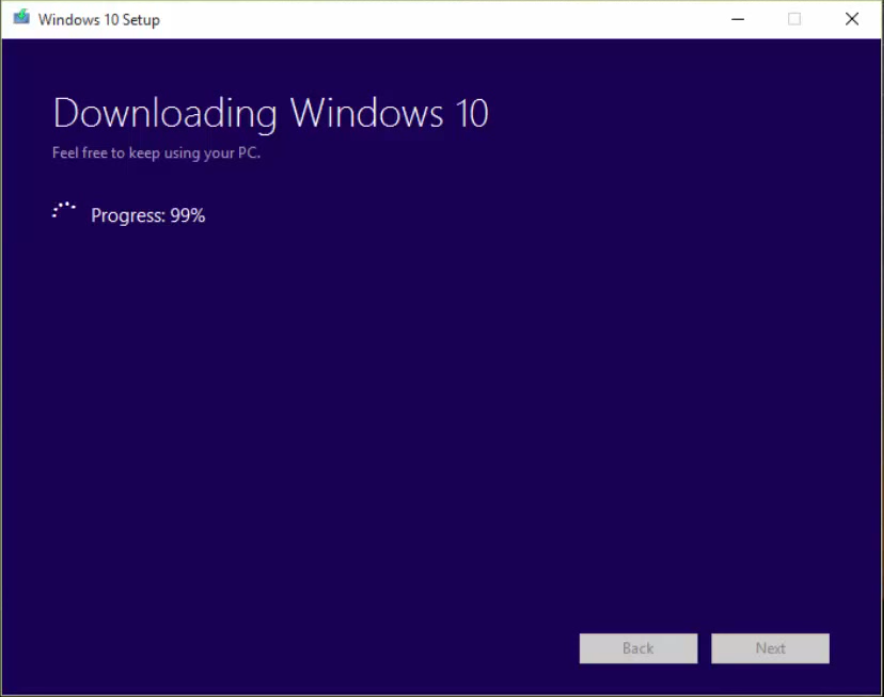 6. After the download completes. You will be shown a screen like the one below; here you need to click on "Open DVD Burner"
7. Now you will see Windows 10's default disc burner will open, and you need to select your DVD drive and hit the "Burn" button.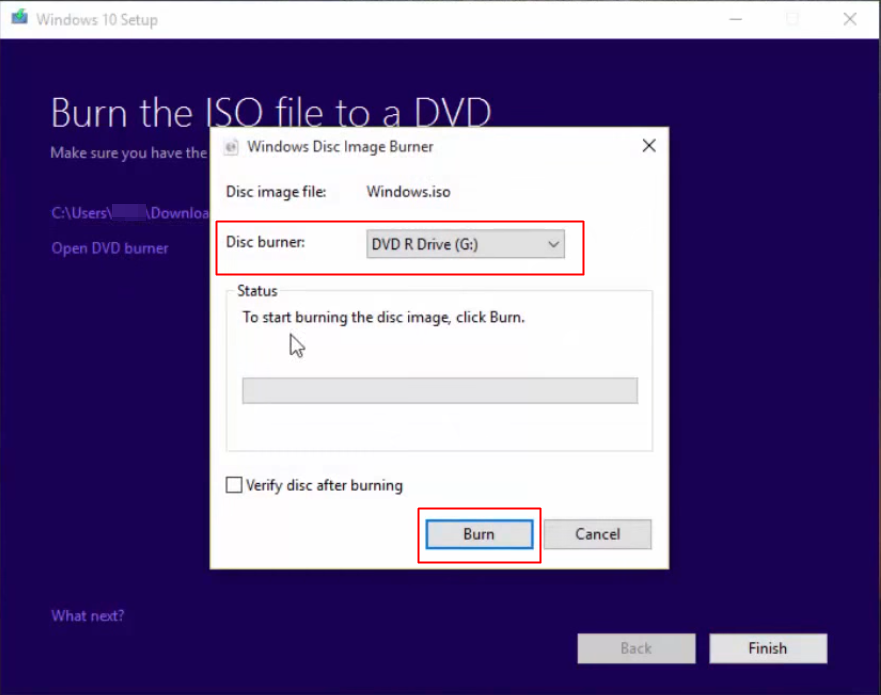 8. After the burning process is completed. Simply click on close and then close the Windows 10 setup wizard.
That's it. You are done. You have successfully created Windows 10 installation Disc.
So above is all about how to create a Windows 10 installation disc. Use the above guide, and you will get the installation DVD of Windows 10. And you can easily use this Disc to install Windows 10 on any of your PC. So stay connected and keep on sharing with others too. Leave a comment below if you have any related queries about this.