Get the custom screen resolution in your iPhone to try the resolution of other iPhone versions
[dropcap]T[/dropcap]ime to try out something really cool in your latest iOS devices that is in the iPhone 6 & iPhone 6S. What about using the iPhone 5, 5s and 5C interface on your device. Yes its possible you can run these device interface on your 5 and 5.5 inch screen and these screen interface will be of 4 inch like of their device and you can easily use them with a single hand as you do in that devices. Here is the cool guide by which this can be possible and with that you can easily switch between any of the interface in your iPhone 6 & 6s. And for that you just need to follow up some simple guide discussed below to proceed.
Also Read: How To Add 3D Touch Feature On Any iPhone
How To Customize Screen Resolution In iPhone
The method is simple and will work with the help of cool cydia tweak that will allow you to customize resolution. The older 4-inch devices run at a resolution of 640 x 1136 pixels, and the tweak lets you change this to the resolution of iPhone 6 (750 x 1334) or iPhone 6 Plus (1242 x 2208) or to your own custom resolution, thus giving you more screen real effect.
Also Read: How To Download Paid Apps On iPhone Free (No Jailbreak)
Steps To Customize Screen Resolution Using Upscale:
1. First of all you need to have cydia app on your iPhone and that will only come up when your device is Jailbreak.
2. Now you need to have cool cydia tweak that is Upscale from the cydia app by searching there and downloading this cool tweak that will allow you to customize your screen resolution and you can try out some other device resolutions like iPhone 5 and 5s resolution on iPhone 6 and 6s.
3. Now when the app get installed on your iOS device then you need to reboot your iPhone and that simply by clicking on Reboot Now button.
4. Now when your device starts launch the app from the app drawer.
5. Now you need to select the resolution that you want to set to your iOS device and you can select any device from there and also you can choose any custom resolution there if you want that.
6. Thats it you are done, now your device will run at that resolution and whole the interface will adjust accordingly.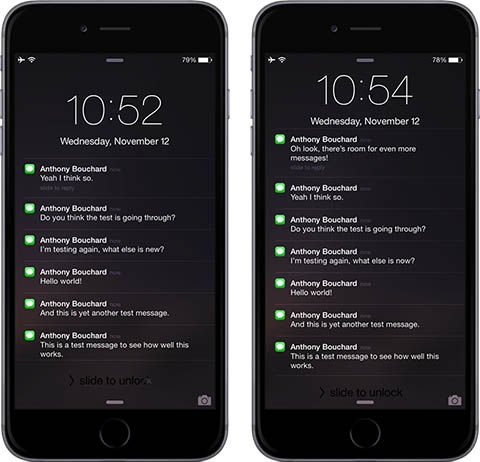 Also Read: How To Remove Stock Apps From iPhone Home Screen Without Jailbreak
So above is all about How To Customize Screen Resolution In iPhone. With this method you can easily select any custom resolution to set up in your device and all the interface will work perfectly on that resolution, So try this out cool tutorial, Hope you like this, do share it with others too, Leave a comment if you have any related queries with this.