Cyberpunk 2077 is all set to release this month. Ahead of its release, the scammers share a free download link of Cyberpunk 2077, but it's not the official version of the game. This is a scam that might steal your data, so beware of these download links, which are not true.
Also Read: How to Get Cyberpunk 2077 Live Wallpapers On Any Android
Beware of Cyberpunk 2077 Scam: You might Lose your Data
Beware of the scam, as this download link can steal your data. Instead of downloading the game from the scammers, it is better to wait for the game to launch in December 2020.
Kaspersky Labs, security researchers have identified websites that are offering "Free downloads" of Cyberpunk 2077. The websites look professional as they look similar to the URL and languages which are used.
The researchers said if the user clicks on the download link, the website will download a file that looks like an installer to the PC. Once the user opens it, there will be some inactive buttons, which say, once you install the app, you can run and start playing the game.
But, if you download the game, nothing happens. After some time, it will ask for a license key; you will see a button that says click here and get the key. Once you click on it, you will be taken to a website to ask the user to select between a survey or giveaway content. Then it will ask for details like phone number, email ID, and more. After this, it provides a license key, but then also it is a scam.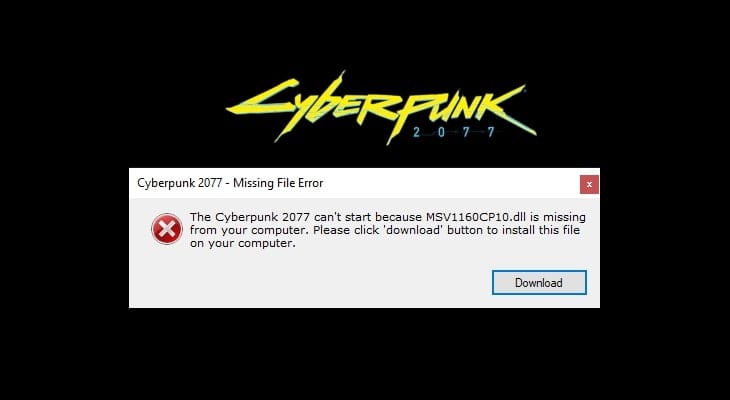 As the victims receive the key and enter it, they will see the game is loading. The fake progress is then reduced, but the screen says you are missing the dynamic link library (DLL) required to run the game.
Again you will see another download link, which will be redirected to a survey page. Overall, this is one of the cyberpunk 2077 scams, of which you need to be aware.