A few days ago, we shared an article on how to check if your phone supports Google's RCS Messaging. For those who don't know, RCS is a massive upgrade over SMS. It's a protocol between mobile operators and phones.
Just like every other instant messaging apps, RCS relies on internet connectivity to exchange text messages. However, the only difference is that the RCS protocol is designed to replace the SMS and MMS.
With RCS, you can send high-resolution photos & videos, GIFs, etc. Also, unlike SMS that allows you to send messages of up to 160 characters, RCS has no character limits. It also enables lots of instant messaging features like sending read receipts, show typing indications, etc.
Well, RCS is indeed a massive upgrade over SMS, but it does have some drawbacks. For instance, when you switch from a device supporting RCS chat services to one that doesn't, you may experience issues like messages not being sent or delivered.
How to Deregister your Phone number from Google's RCS Chat
To avoid such issues, Google recommends users to disable the RCS chat messaging services on their supported phones before switching. However, if you have already switched to a new smartphone and experiencing messaging issues, then you need to follow some of the simple methods given below.
Disable RCS Chat Features
If you have the device with you in which you have enabled the RCS messaging, you can turn off the messaging features quickly. Follow some of the simple steps given below.
Step 1. First of all, open Google Messages app on your Android.
Step 2. Now tap on the three-dot menu icon and select 'Settings'
Step 3. On the Settings page, select 'Chat features'
Step 4. Now toggle the switch off for 'Enable Chat Features'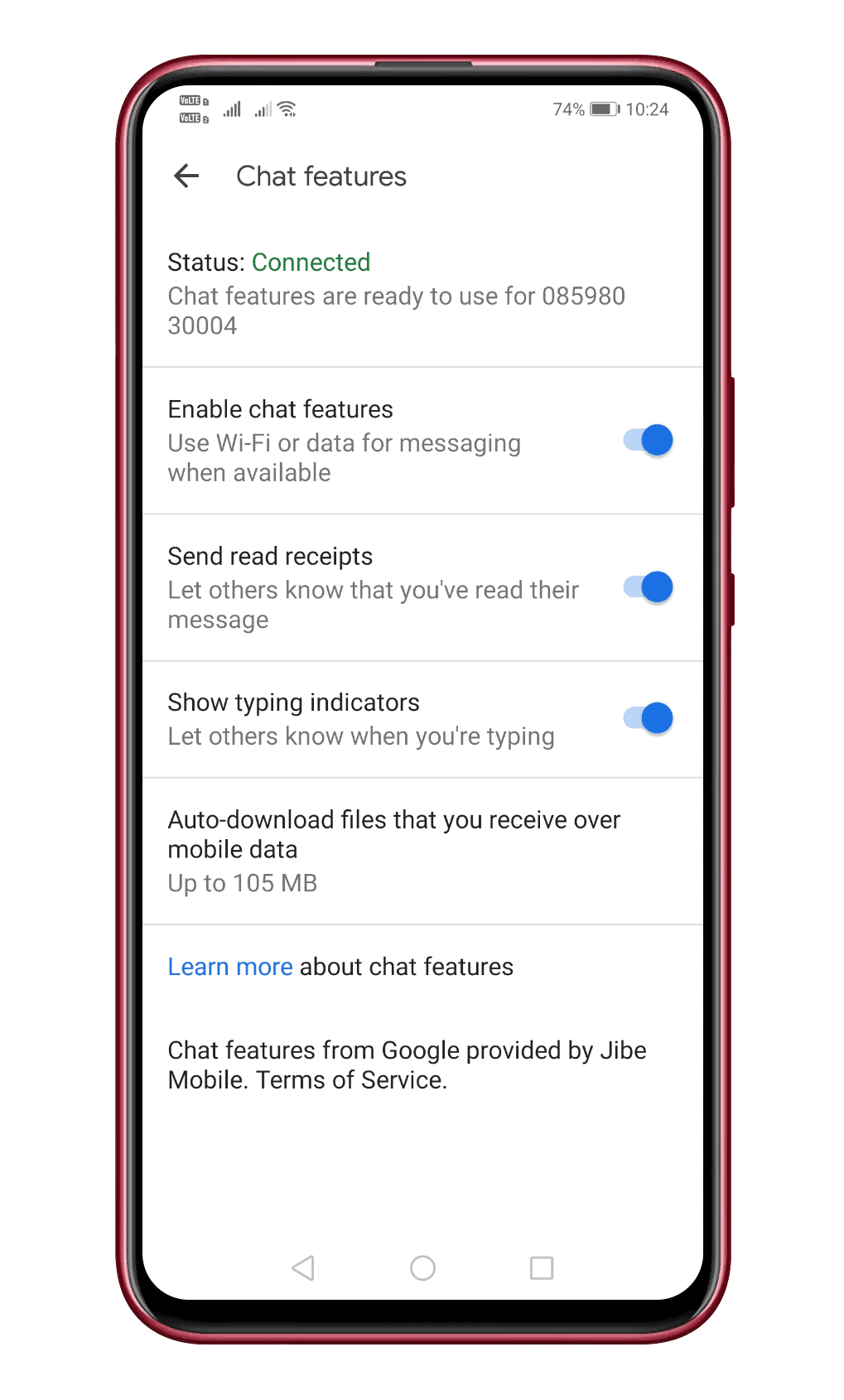 Step 5. Now you will get a confirmation message. Simply tap on the 'Turn off' option.
That's it! You are done. This is how you can disconnect your phone number from RCS on Android.
Deregister your phone to disable RCS chat
Well, if you don't have the old phone with you, you can still deregister your phone number from RCS messaging. Google has made an online form for Android users to deregister/disable RCS chat on their phone number.
Step 1. First of all, open this link from your web browser.
Step 2. Now you will see a screen like below.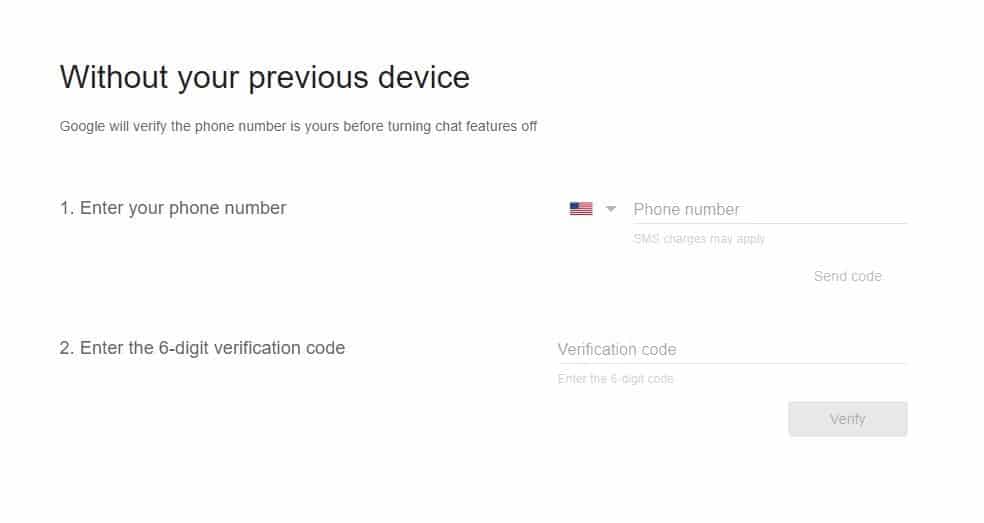 Step 3. Now enter your phone number and click on the 'Send Code' button.
Step 4. Your phone number will receive a six-digit verification code. Just copy the code, and paste it into the second field. After that, click on the 'Verify' button.
That's it! You are done. You will get a confirmation message 'Chat Features Have Been Turned Off'.
So, this article is all about how to disconnect your phone number from RCS messaging on Android. I hope this article helped you! Please share it with your friends also. If you have any doubts related to this, let us know in the comment box below.