Although smartphones are great tools for connecting with our friends & family members, having fun & entertainment, playing games, and organizing our lives, they drastically impact our mental, physical, social, and emotional health.
With the freedom that Android provides & its app availability, it's pretty easy for users to get carried away while using their phones. Many Android users actually struggle to maintain a healthy balance with technology and end up wasting their time and adopting unhealthy habits.
To deal with such issues, Google introduced a set of tools called Digital wellbeing. Digital wellbeing is a simple tool that helps you find the right balance with technology. With Digitial wellbeing, you can discover apps you often use, set app limits, improve your focus, reduce distractions, etc.
Although Digital Wellbeing is a useful feature, many want to disable it. Many users haven't ever used Digital wellbeing, and they want to prevent the app from running in the background. You can also disable your Digital wellbeing if you value privacy more than anything else.
Steps to Disable Digital Wellbeing on Android Device
Hence, in this article, we will share a detailed guide on how to Disable Digital wellbeing on an Android smartphone. The steps will be straightforward; just follow them as we have directed. Let's check out.
1. First of all, open the Settings app from the App drawer. Alternatively, pull down the notification shutter and tap on the Settings gear icon to launch the Settings app.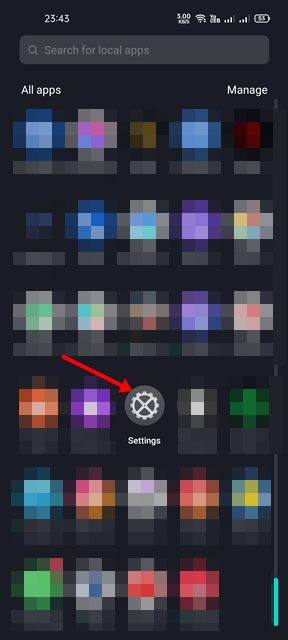 2. On the Settings app, scroll down and tap on the Digital Wellbeing and Parental control option as shown below.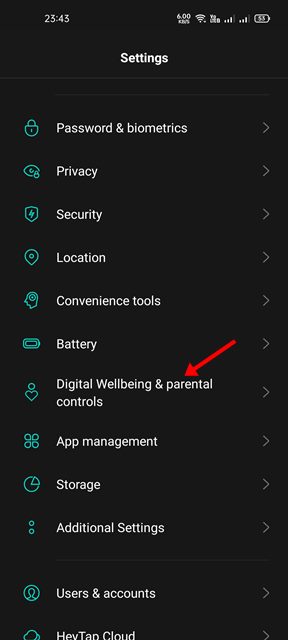 3. On the Digital Wellbeing & Parental Control page, tap on the three dots as shown below.
4. From the drop-down menu, tap on the Manage your data option.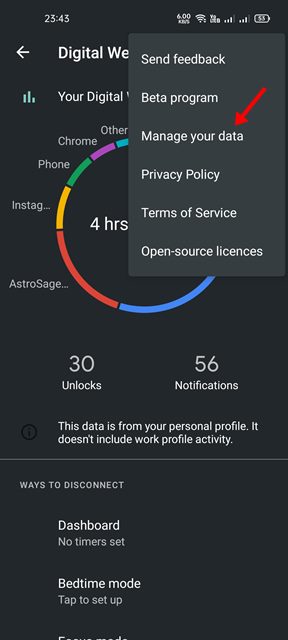 5. On the next page, disable the toggle for Daily device Usage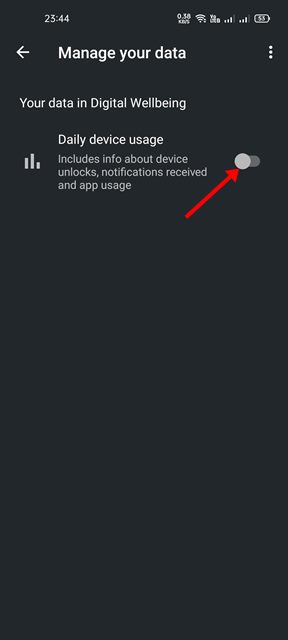 6. Now open your Android app drawer again and open the Apps. On the Apps, find the Digital Wellbeing app.
7. On the Digital Wellbeing app page, tap on the Permissions option as shown below.
8. On the App Permission page, revoke all permissions.
9. Now move back to the previous page, and select the Data Usage details option.
10. On the Data Usage screen, disable the Background data option.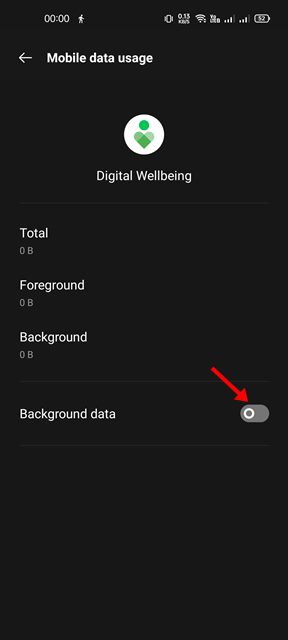 11. Move back to the previous page and select the Storage Usage option.
12. On the Storage usage screen, tap on the Clear data & Clear Cache option.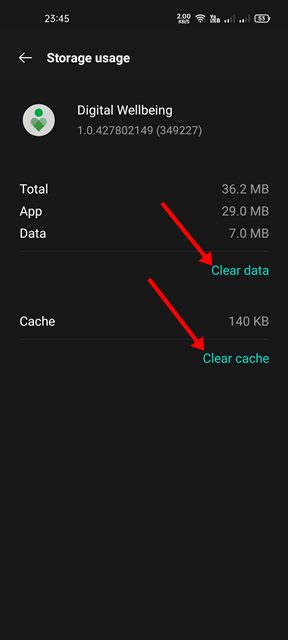 13. Now move back to the previous screen, and tap on the Force Stop button as shown below.
That's it! You are done. This will force stop & disable the Digital Wellbeing app on your Android smartphone.
It's pretty easy to disable the Digital Wellbeing on an Android smartphone. I hope this article helped you! Please share it with your friends also. If you have any doubts related to this, let us know in the comment box below.