Virtual Assistant apps like Google Assistant, Cortana, Siri, Alexa, etc., were of great use. They not only make our life more comfortable, but they were also fun to use. If you have been using Android for a while, you might be using Google Assistant app to perform a wide range of tasks.
Google Assistant can be activated via voice command or physical buttons. You can even activate Google Assistant by tapping on the back of your smartphone. Once activated, you can ask Google Assistant to perform your desired task like controlling media, making a call, and more.
Although Google Assistant is useful, some users choose to disable it on their smartphone. It is because sometimes activating Google Assistant is too easy. It starts from nowhere, out of a voice command or through a physical button. At times, it could be annoying as well.
Steps to Disable Google Assistant on an Android smartphone
So, if you are someone who doesn't use Google Assistant, it's best to disable it altogether. In this article, we will share a step-by-step guide on how to Disable Google Assistant on an Android smartphone. Let's check out.
Step 1. First of all, open the Google app on your Android smartphone.
Step 2. Now on the bottom, tap on the 'More' button as shown below.
Step 3. On the next page, tap on the 'Settings' option.
Step 4. Under the Settings, tap on the 'Google Assistant.'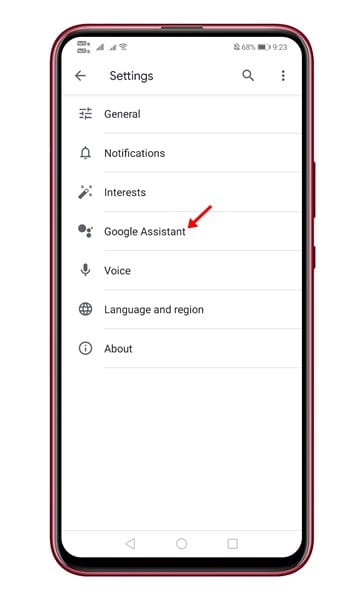 Step 5. Now you need to scroll down and tap on the 'General' section.
Step 6. Under the General page, use the toggle button behind the Google Assistant to disable it.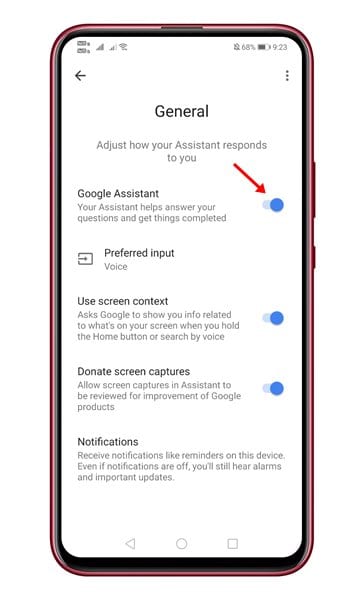 Step 7. On the Confirmation popup, tap on the 'Turn off' button.
Note: If you want to enable the Google Assistant on your smartphone, you need to revert the changes that you have made. Just slide the toggle button to right behind the Google Assistant on Step no. 6 to activate it again.
That's it! You are done. This is how you can disable Google Assistant on an Android device. Now Google assistant won't be activated via voice command or physical button.
This article is all about how to deactivate Google Assistant on an Android smartphone. I hope this article helped you! Please share it with your friends also. If you have any doubts about this, let us know in the comment box below.