[dropcap]L[/dropcap]earn the method to disable the run commands in your Windows OS to stop the users for executing the commands to edit the system settings, using the simple registry edit that will provide extra security to your OS. So, read out the post to know how to disable run dialog box in Windows.
[dropcap]I[/dropcap]n Windows while performing lots of tasks user generally use run commands dialog box to easily access the system settings and that's simply by pressing Win+R button and then executing the commands you want. But sometimes while working with different users in windows PC this can alter the privacy of the user as sometimes you limit some access that can easily be exploited by run commands. And your limited access will be of no use. And that's why it's better to disable run dialog box so you can ensure your PC security. So here we have the great solution that will help you to disable these run dialog box. Yes, its possible and I know most of you might not have tried this till yet. So have a look at complete guide discussed below to proceed.
How to Disable Run Dialog Box in Windows
The method is quite simple and straight and you just need to edit some of the registry settings that will disable the run dialog box on the windows screen. And for that, you need to follow the simple steps below to disable run command box in windows 10
Also Read: How to Add Website Links to Windows 10 Start Menu
Steps To Disable Run Dialog Box in Windows:
Step 1. First of all in your windows 10 PC Press "Win+R" keys of a keyboard. And this will open a Run explorer. There enter Regedit and registry edit windows will open.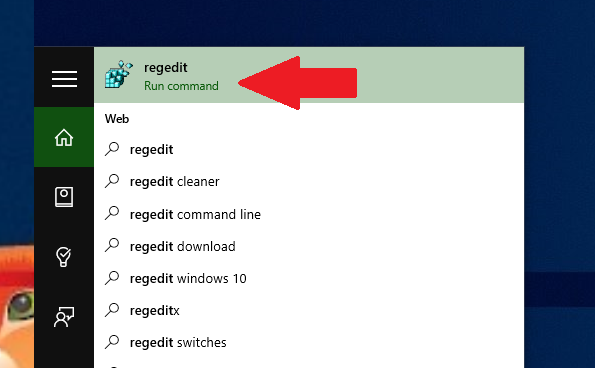 Step 2. Now you need to navigate to the folder HKEY_CURRENT_USER\SOFTWARE\Microsoft\Windows\CurrentVersion\Policies.
Step 3. Now there right click on the "Policies" key appearing on the left pane, and select the "New" option there and then "Key".
Step 4. Now you need to right click on the newly created key and then rename it to Explorer and simply hit the enter button.
Step 5. Now simply right click on the right empty screen and then select new and DWORD (32-bit) Value option to create the new DWORD value there.
Step 6. Now you need to name the created value and you could write it as NoRun.
Step 7. Now simply double click on it and there change the value data from o to 1 and then simply click on ok button to save the changes that you had made.
Now you need to simply restart you computer to reflect the made changes. That's it, you are done! now the run dialog box errors.
Also Read: How to Set Bing Images as Windows 10 Lock Screen Background
Method 2: Disable Run Command In Windows 10 Using Group Policy
Well, in this method we will use the Group Policy editor to disable the Run Command box in Windows 10 Using Group Policy editor. For that simply follow the steps given below.
Step 1. First of all, Press the WIN+R keys together and then on the RUN command box you need to type in gpedit.msg and press Enter.
Step 2. The above command will open up the Group Policy Editor on Windows. There you need to navigate User Configuration > Administrative Templates > Start Menu and Taskbar. There double click on the policy "Remove Run Menu From Start Menu".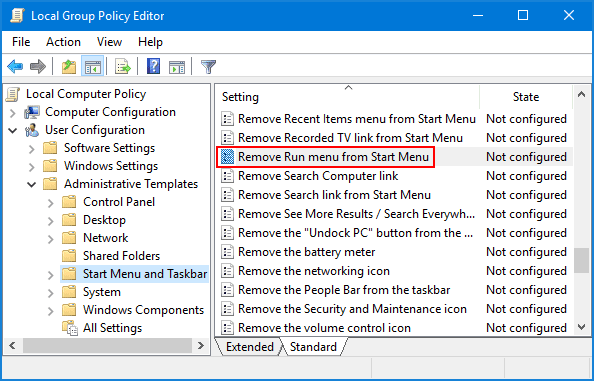 Step 3. Now you will see a window like this, here you need to set the policy to "Enable" and then click on OK.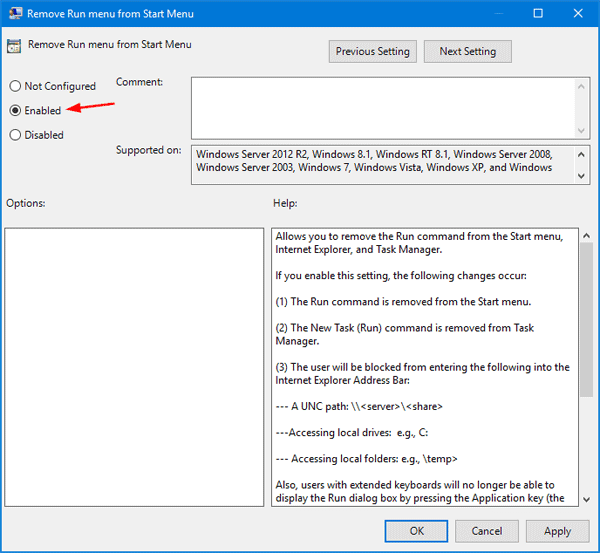 That's it, you are done! The policy will take effect without restarting your computer. You will see an error message while accessing Run Command.
Download One-Click Registry Hacks
Well, Howtogeek had shared a one-click registry hack for all those who don't want to play with the registry files. Thes one-click registry hacks are very easy to implement. The great thing about these hacks is that it can disable and re-enable both Command Prompt and RUN program.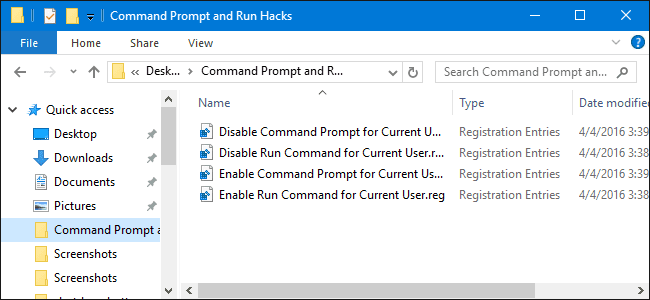 Howtogeek has listed four registry hacks which you can download from below. Users just need to run these registry files and it will disable/Enable the Command Prompt and RUN command.
So above discussion is all about How to Disable Run Dialog Box in Windows. With this you can easily disable the run command box to open and execute any of the system settings that can effect your PC, So try this out today, Hope you like the guide, keep on sharing with others too. Leave a comment below if you have any related queries with this.