As of now, there are hundreds of multiplayer games available for Android, iOS, and desktop. However, among those, Among US seems to be the best one. The game is also available for PC via Steam, but it costs $5. The great thing about the game is that it has cross-platform support, allowing both PC & mobile players to play together.
If you have played the game for a while, you might know that the game only has a text chat feature. There's no voice chat option to discuss strategies to kick out the imposter.
Although the game doesn't offer any voice option, it doesn't mean you can't enable voice chat on Among US. You can join Discord servers to enable the voice chat option.
Also Read: 10 Best Voice Changer Apps For Discord
List of 5 Best Discord Servers for Among Us
Discord is one of the best cross-platform voice and text chat services for gamers for those who don't know. So, joining a Discord Server means you can communicate with other players freely, have a voice chat, discuss strategies to weed out the impostor. This article will share some of the best Discord Servers for Among US. Let's check out out.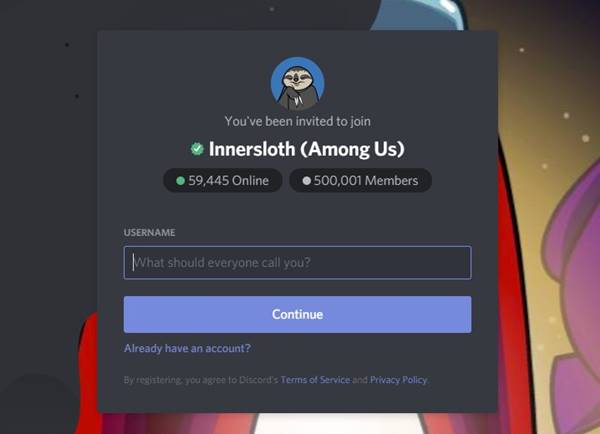 Well, Innersloth is the biggest Among US Discord server with over 600,000+ active members. It is also an official Discord server of the developer of Among US. Since it's the biggest community of Among US, it's the best place to discuss strategies, spoilers, updates, and more.
You can easily find and join a group to play Among US with friends on this server. Also, don't forget the Voice chat functionality you get with the Discord, making the game more fun. However, the server has pretty strict rules. If you were found cheating, you would be kicked immediately.
Well, Among Us is the second biggest Discord server for the Among Us game. The server right now has over 535,000+ active users. What makes the server exciting is its text channels and voice lobbies. There are separate text channels for players from different regions.
Additionally, the server offers 180 voice lobbies, which is more than that of the official server of Innersloth. However, after joining the server, you will be given a 10-minute cooldown before sending messages.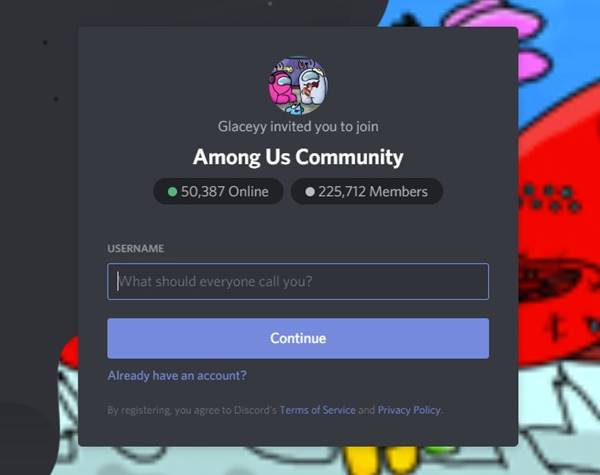 Among us on the list, the third-best discord server is called 'Among Us Community.' It has over 223,000+ active users and has 200 voice lobbies Among US gamers. The discord server is known for active voice connections, automatic matchmaking, and tournaments.
Among Us Community frequently hosts tournaments for players on its server, making the game more competitive and addictive. So, if you want a large community of Among US players, then Among Us Community might be the best pick for you.
Among Us LFG is the fourth-best Discord server on the list. The LFG stands for 'Looking for Group,' and it is dedicated to Among US players who are actively looking for groups to join. As of now, the server has over 175,000+ active members. However, Among Us LFG has some strict rules, and it doesn't tolerate any toxic behavior. The moderators were active most of the time, and they ban users now and then.
If you are an Indian and looking for the best Discord Server to play Among Us, you can consider Among Us India. With over 28,000+ active members, Among Us India easily becomes the largest Among US community in India.
You can play the game with other players on the server, access the voice chat features, and more. Additionally, the Indian community offers some cool features like Music Bot, Karaoke VCs, and more.
These are the five best Discord Servers for Among Us in 2021. I hope this article helped you! Please share it with your friends also. If you have any doubts about this, let us know in the comment box below.