Learn How To Download Paid iPhone Apps For Free Without Jailbreak: As we all know, there are lots of free apps available in Apple app store, but still we need to download the paid apps which are always the best ones. So today we will learn to get paid apps for free without Jailbreaking your iPhone. Go through the post to know about it.
[dropcap]T[/dropcap]oday with billions of iPhone users, Apple is one of the leading mobile manufacturing networks that provide lots of features to its user. And the most prominent thing in each smartphone is the apps that are being developed for it. In the Apple app store, there are lots of apps available today which helps the user in customizing their experience. But, many of the apps are paid there and you can't get them for free but today we are here with a trick for How To Download Paid Apps For Free On iPhone. By this method, you will be able to download any of your favorite apps on your iPhone. Just follow up the below method to proceed.
Also Read: How to Use LED Flash as Notification Light on Android or iPhone
How To Download Paid iPhone Apps For Free Without Jailbreak
Some of the paid apps are really very cool and helpful. But, for those who don't want to waste a single dollar on mobile apps then this method will help them a lot. Just follow some of the simple steps discussed below.
Also Read: How To Record GamePlay On iPhone
Step 1. First, open safari browser on your iPhone. Now type in the browser http://www.vshare.com or go to this link.
Step 2. Now tap on Download (Unjailbroken).
Step 3. It will give you a warning about SSL "ssl-api-appvv.com would like to install vShare" Tap on Install.
Step 4. Now press your home button and go to your home screen. You will see vShare  installed there.
Step 5. After the app is installed. Click on it and another warning will appear which will ask you whether you trust the developer or not. You need to tap on "Trust" to continue.
Step 6. Now your vShare will open up. You can now start browsing, downloading and installing your favorite apps for free.
Also Read: How To Hide Images In iPhone Without Any App
Using Tutu Helper
Tutu helper is a third-party app store from where you can get apps for your iPhone. The great thing about Tutu app is that you can get hands-on modded apps and games through tutu helper. Another best reason to use the app is to get premium apps for free. Yes, you read that right! You can also download premium apps for free by using Tutu helper on iOs.
Step 1. First of all, you need to download tutu app on your iOS device. You can visit this link to get the download file, or you can scan the QR code given below.
Step 2. You will now see two types of options 'VIP' and 'Regular'. There you need to choose the 'Regular' option and download it.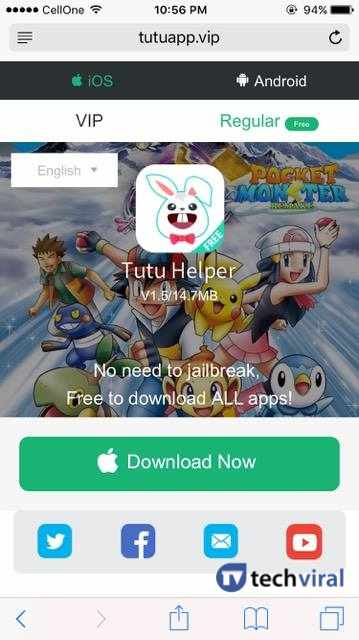 Step 3. After installing, open the app and you will see the option 'Untrusted Enterprise Developer'. You just need to remove it and access the app.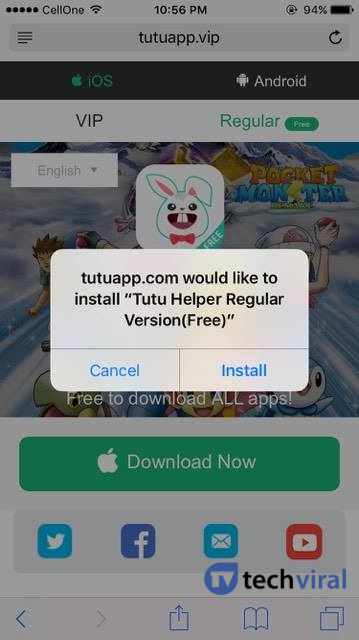 Step 4. In the next step, you need to head to the Settings > General > Profile and Device Management > Winner Media Co., Ltd and there tap on the 'Trust' option.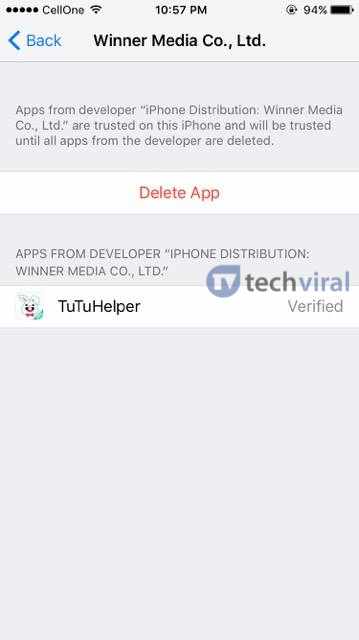 Step 5. Now you will see the main interface of the app. Simply, search for the premium app and you will probably find it for free.
This is how you can use Tutu helper to download Premium apps and games on your iPhone for free.
So above is the way for How To Download Paid Apps For Free On iPhone. By this method now you can enjoy any of paid app for free on your iPhone device. And can customize your experience with these paid apps. Hope you like the post, don't forget to share it with your friends and leave a comment below if you need any help at any step.