As we all know, hacking and pen testing were possible only on the computer earlier. But now the world is changing. Now your mobile can be the small hacking toolkit. As with this, its security concerns also headed up. Hackers are now targeting Android users because it's an open-source operating system whose features can be controlled.
One of the great advantages of Android is that the platform has apps for almost every different purpose. For instance, if you want to learn about security, then you can use Android hacking apps. Hundreds of Android hacking apps are available to help you learn about hacking and security.
This article will share a list of the best Android hacking apps you can use now. Hackers and security researchers widely use these apps to perform penetration testing and forensics via their Android smartphones.
Also Read: Best Android Hacking Apps For Rooted & Non-Rooted
30 Best Android Hacking Apps and Tools
Here are the latest and best Android hacking tools:
1. The Android Network Hacking Toolkit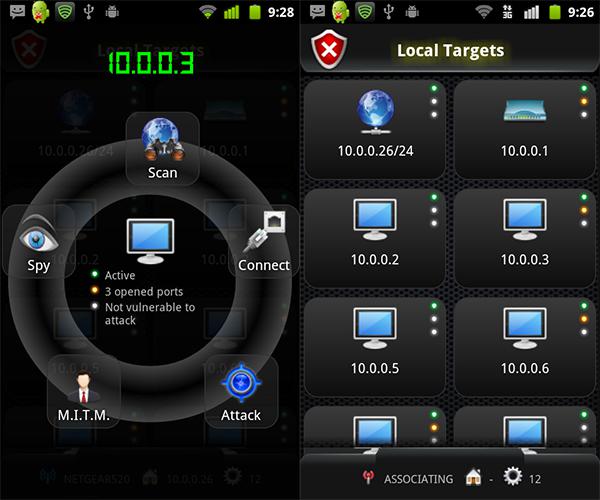 In the last Defcon conference, a new tool has been released by a security researcher, and the tool is called "The Android network toolkit." This tool was developed for the penetration tester and ethical hackers to test any network and vulnerabilities using their mobile phones. This toolkit contains different apps that will help any hacker to find vulnerabilities and possibly exploit them. The company behind the app is an Israeli security firm called Zimperium.
2. Nmap for Android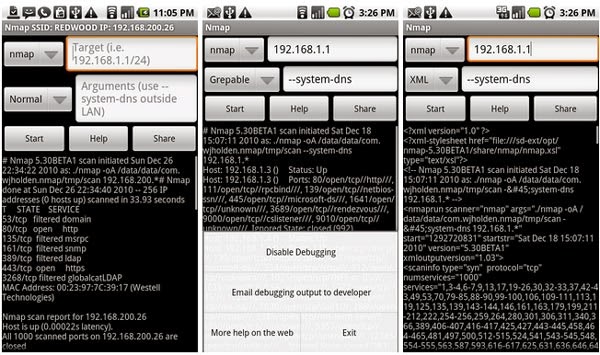 Nmap (network mapper) is the best among different network scanners (port finder) tools. Nmap was initially developed for Unix OS, but now it is available on Windows and Android. Nmap for Android is a Nmap app for your phone! Once your scan finishes, you can e-mail the results. This application is not an official app, but it looks good.
3. FaceNiff: Session Hijacker for Android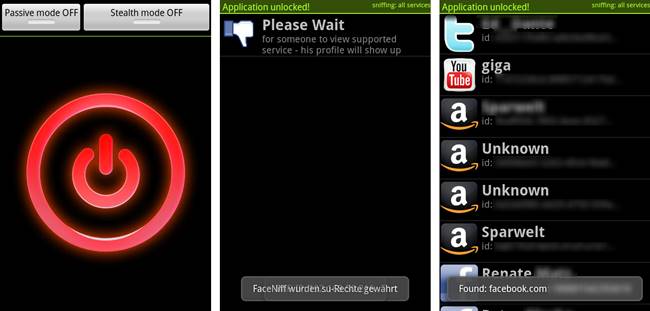 Your Facebook account is at risk.Like a Firesheep (for Firefox hacking), there is a FaceNiff for hijacking the session of famous social networking websites, including Facebook and Twitter. FaceNiff is developed by Bartosz Ponurkiewicz, who created Firesheep before, but faceniff is for Android OS.
4. AnDOSid- DOS Tool for Android
DOS or denial of service attack is a very dangerous attack because it takes down the server (computer).AnDOSid is designed for security professionals only! AnDOSid allows security professionals to simulate a DOS attack (An HTTP post-flood attack to be exact) and, of course, a DDoS on a web server from mobile phones!
5. SSHDroid- Android Secure Shell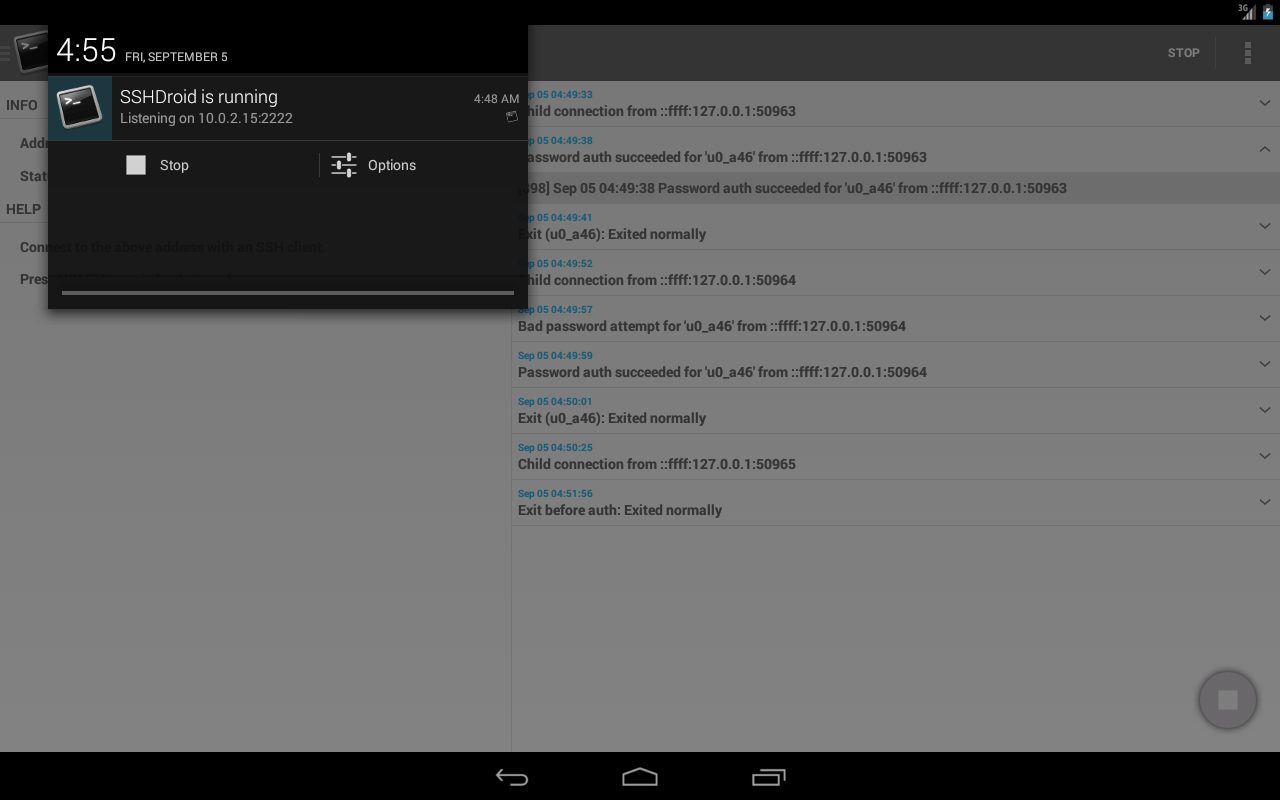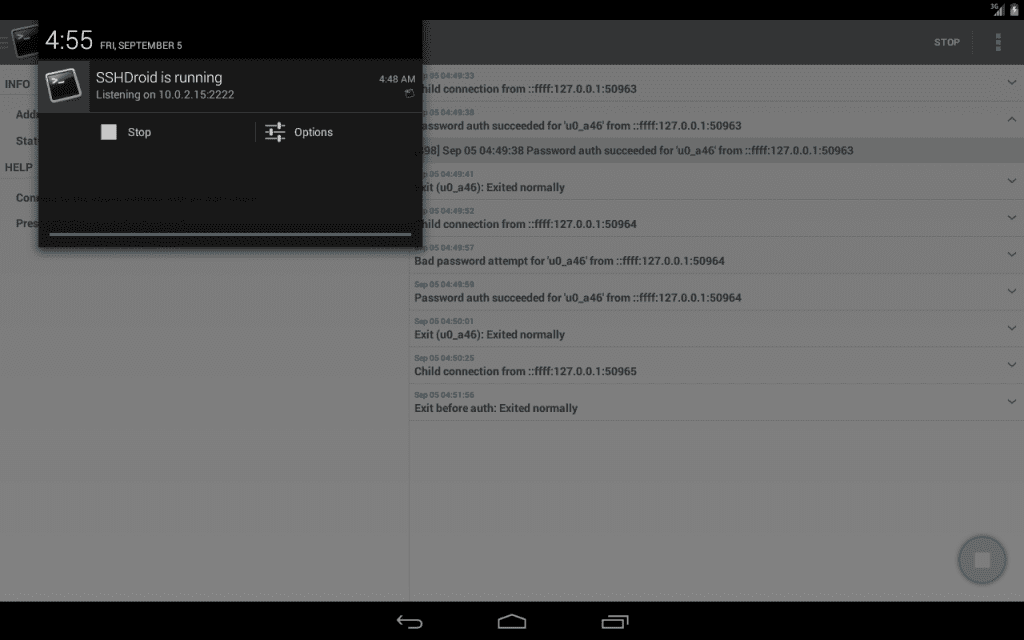 Secure Shell or SSH is the best protocol that provides an extra layer of security while connecting to your remote machine. SSHDroid is an SSH server implementation for Android. This application will let you connect to your device from a PC and execute commands (like "terminal" and "ADB shell").
6. Hack Code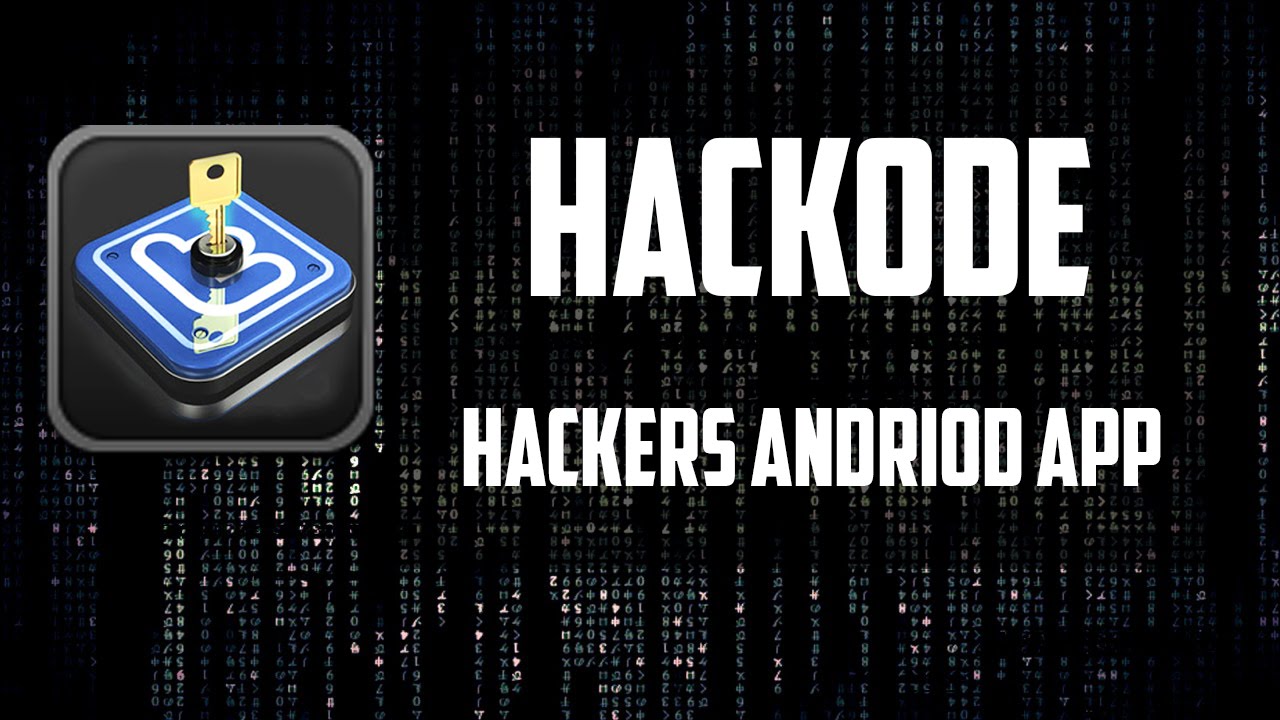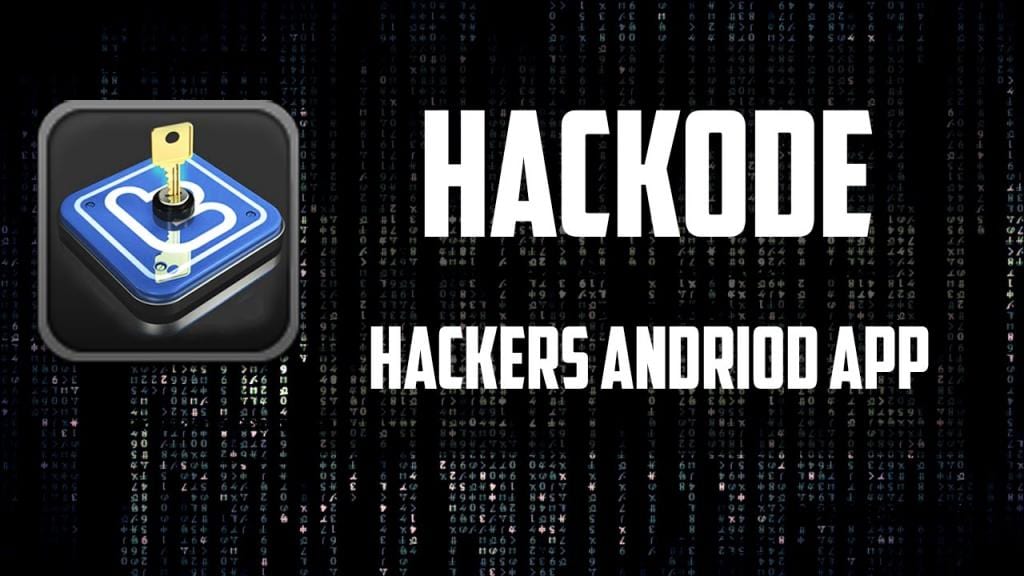 The best Hacker's Toolbox is an application for penetration tester, Ethical hackers, IT administrators, and Cybersecurity professionals to perform different tasks like reconnaissance, scanning, performing exploits, etc. This app contains tools like Google Hacking, Dorks, Whois, Scanning, etc.
7. AndroRAT
AndroRAT – Remote Administration Tool for Android is a client/server application developed in Java, Android for the client-side, and Java/Swing for the Server. The application's goal is to control the Android system remotely and retrieve information from it.
8. SpoofApp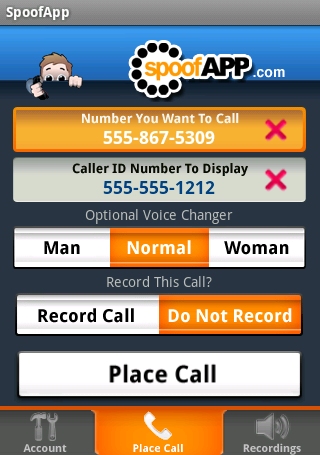 This app allows users to Spoof (Place) calls with any called ID number. You can manipulate what number shows up on the person's phone when you call. This is the app used for fun. It also includes several other features like a voice changer, and a calls recorder too.
9. WhatsApp Sniffer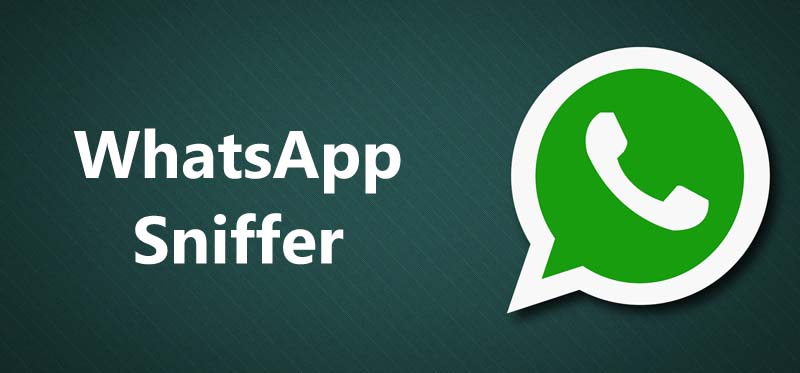 WhatsApp Sniffer Android app allows Android users to receive text messages from WhatsApp application from phones that uses the same WiFi as you (WhatsApp is totally different from WhatsApp Sniffer). It is easily detected by antivirus, so it is better to disable it before using this app.
10. APK Inspector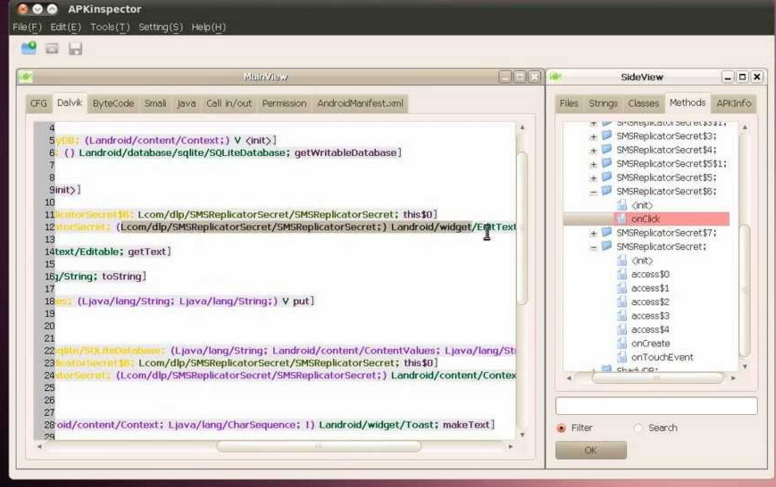 It is the perfect GUI tool for analysts to analyze Android applications. You can use this app to get the source code of any Android app and edit it to remove licenses and credits. This app will help you a lot if you need to learn and understand the coding behind apps.
11. Evil Operator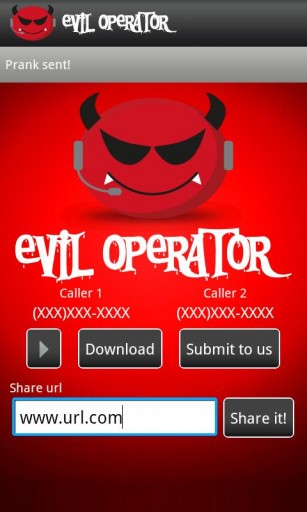 As its name suggests, it is an app with many evil powers. This app's main purpose is to connect two people in a phone call, making them feel that they called each other. The best part is it can record and save the entire conversation.
12. WifiKill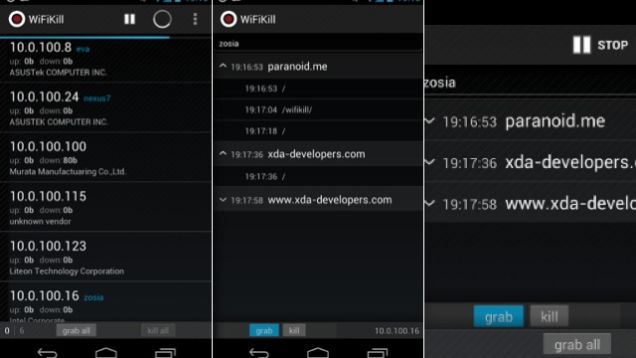 With this app, you can disable internet connection for a device on the same network. So if someone (anyone) is abusing the internet, wasting precious bandwidths, you could kill their connection and stay happy with a full bandwidth just for yourself.
13. DroidSheep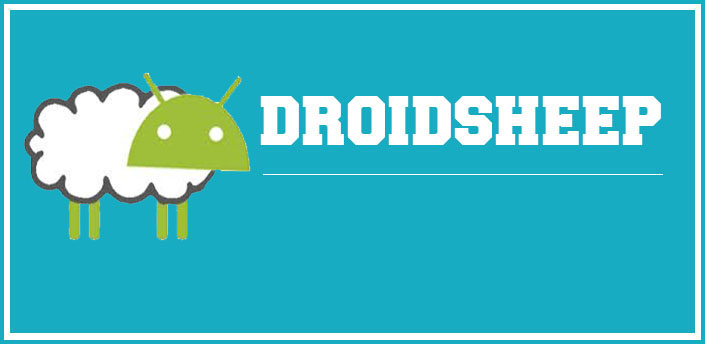 Droidsheep is developed as a tool for testing the security of your accounts. DroidSheep is an Android app for Security analysis in wireless networks and capturing Facebook, Twitter, LinkedIn, and other accounts.
14. Burp Suite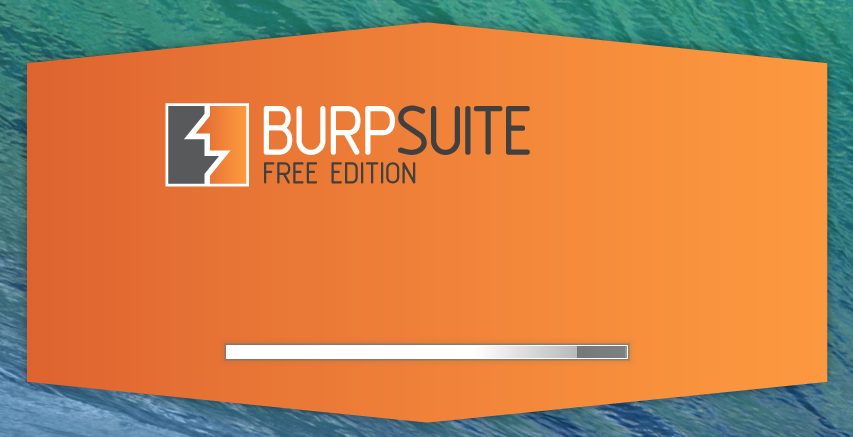 Burp Suite is an integrated platform for performing security testing of web applications. Its various tools work seamlessly together to support the entire testing process, from initial mapping and analysis of an application's attack surface to finding and exploiting security vulnerabilities.
15. dSploit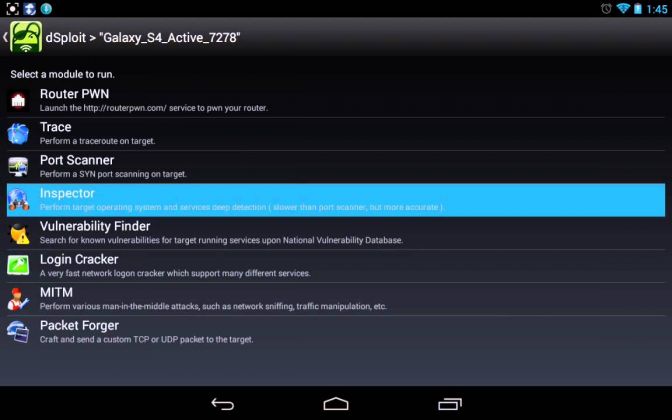 dSploit is an Android network analysis and penetration suite that aims to offer IT, security experts/geeks the most complete and advanced professional toolkit to perform network security assessments on a mobile device.
16. zANTI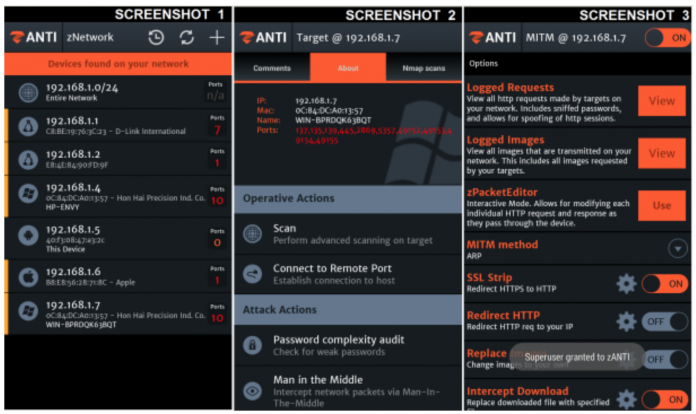 zANTI is a mobile penetration testing toolkit that lets security managers assess the risk level with the push of a button. This easy to use mobile toolkit enables IT Security Administrators to simulate an advanced attacker to identify the malicious techniques they use in the wild to compromise the corporate network.
17. cSploit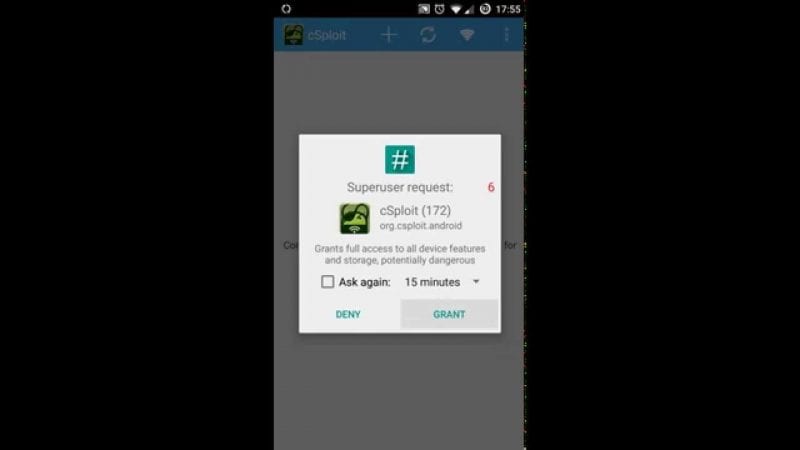 cSploit is one of the advanced security tools which you can have on your Android operating system. cSploit is basically a complete collection of IT security tools that can be used on the Android platform. This app can find vulnerabilities, exploits, and crack WiFi passwords, etc.
18. Shark for Root
This is another most used Android app for security experts and Hackers. Shark for Root basically works as a traffic snipper and also works on WiFi. FroYo, 3G tethered mode. With Shark for Root, you can also use tcpdump command on rooted Android devices.
19. DroidBox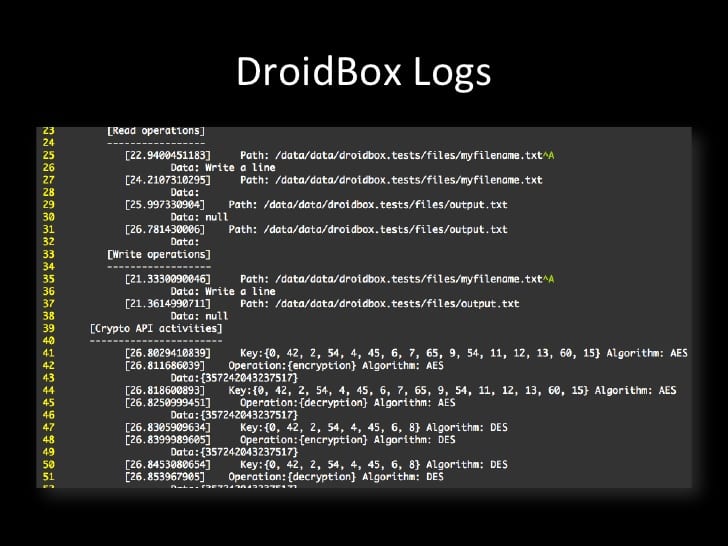 This is another app that offers a dynamic analysis of Android apps. If you need to find out the hashes for the APK package, DroidBox is the perfect app for you. You can also get results regarding network traffic, SMS and Phone calls, information leaks, and more using DroidBox.
20. SSHDroid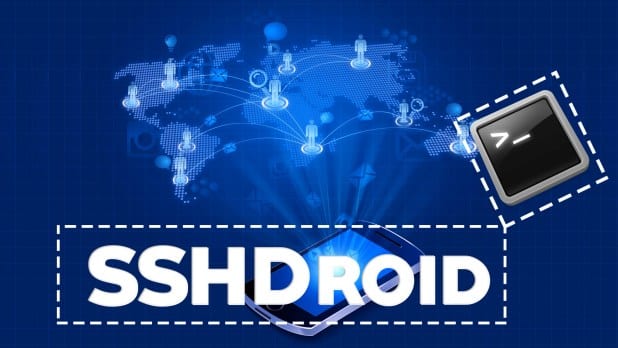 This is an SSH server implementation that is developed for Android. With the help of SSHdroid, you can connect your Android to the PC and run commands like adb shell, terminal, etc., to edit files. SSD droid provides an extra security layer while connecting to a remote machine.
21. Kali Linux Hunter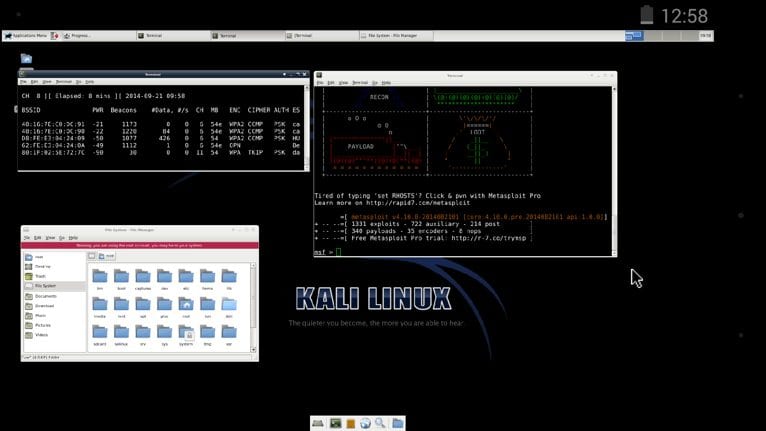 Well, this is another best open-source penetration testing platform for Android devices. However, the app works on only Nexus and OnePlus devices. Kali Linux NetHunter serves penetrating purposes, and it has support for an HID keyboard, 1-click MANA Evil Access Point setups, Wireless 802.11 frame injection, and much more.
22. Network Scanner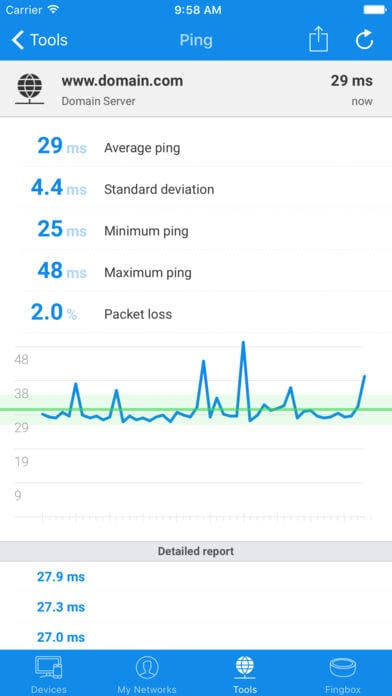 Well, this is one of the popular Android apps used for known devices connected to your network. The app helps users to identify devices connected to their wireless devices. It also helps users discover security risks, find intruders, solve network problems, and much more. You don't need an expert level of knowledge to use the app.
23. USB Cleaver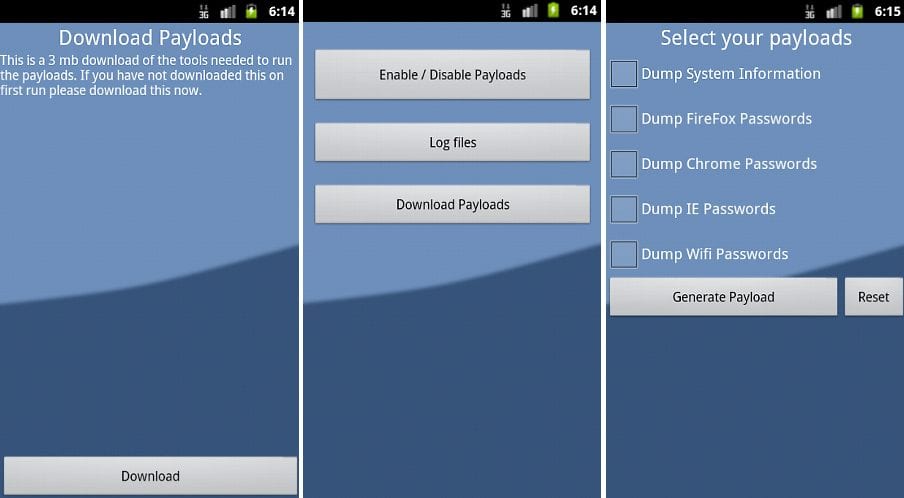 This is another best Android hacking app that a security researcher uses. The app can steal information from any connected Windows computer. Black hat hackers widely use the app to access passwords saved on the browser, WiFi passwords, network information, and much more.
24. Orbot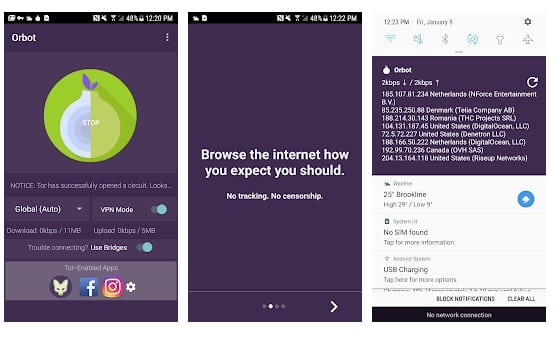 Well, Orbot is not actually an Android hacking app, but hackers widely use it. Orbot is an Android app that's developed for internet freedom and privacy. The app allows users to hide the real IP Address by bouncing the internet traffic around a distributed network of relays. So, it's another best Android app that hackers and pentester widely use.
25. Fing – Network Tools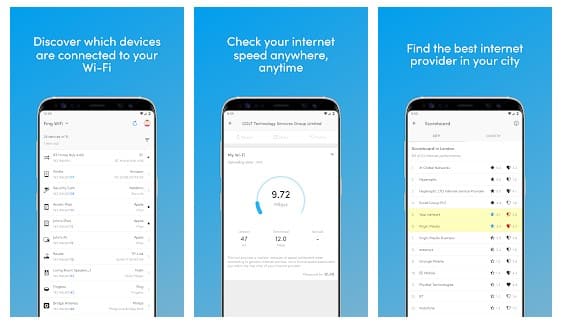 Fing – Network Tools is one of the beats and top-rated wifi analyzer apps you can have right now. The best thing about Fing – Network Tools is that it runs on both rooted and non-rooted Android smartphones, and it can detect intruders, access network security risks, troubleshoot network problems. It's one of the widely used network toolkits. So, Fing – Network Tools is another best Android hacking tool that you can use today.
26. WPS Connect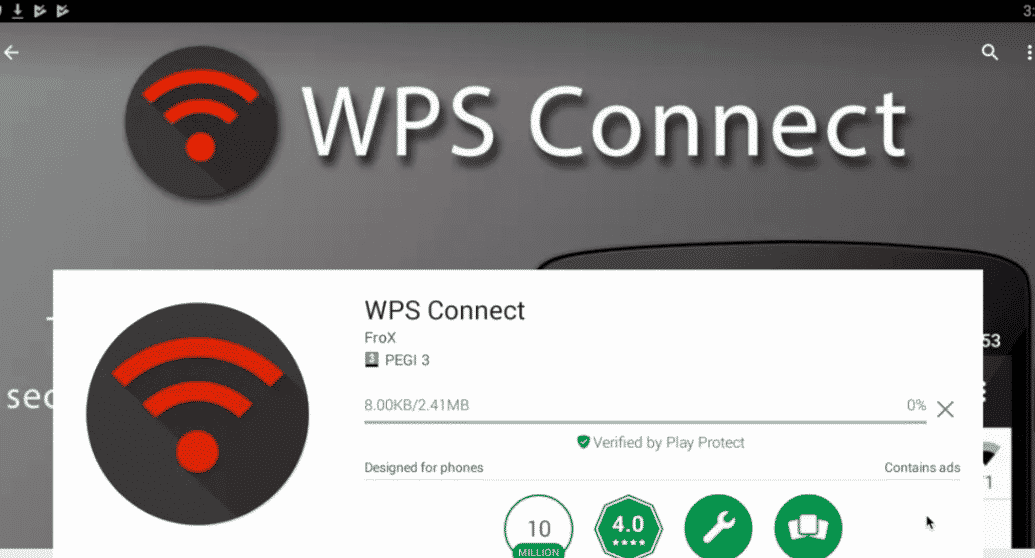 WPS Connect is for those who have been searching for the best free tool for scanning network vulnerabilities. The app works on a non-rooted device and is one of the best hacking tools you can use now. It can show you the devices connected to your WiFi, the IP Address, MAC Address, etc.
27. Wi-Fi inspect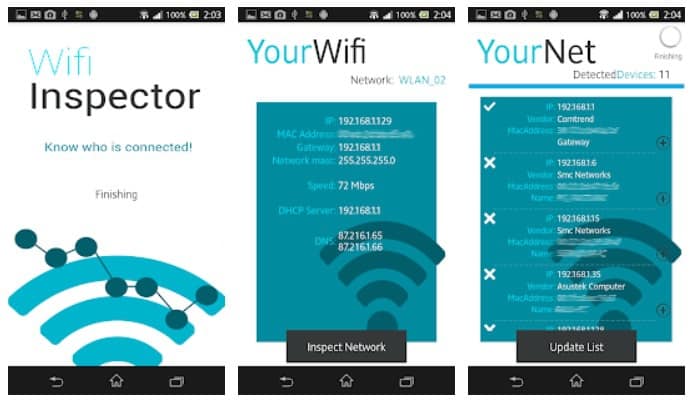 If you are searching for the best free WiFi network analysis tool to detect the number of devices connected to a particular WIFi, then Wi-Fi inspects might be the best pick for you. Apart from detecting the devices connected to the WiFi, Wi-Fi inspections also allow users to block the devices to increase the internet speed.
28. Droid Pentest Update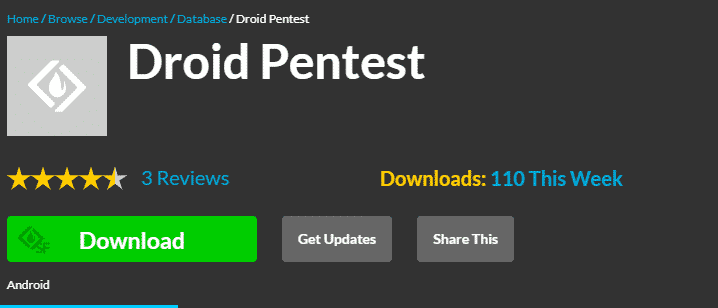 Droid Pentest Update is one of the best Android security tools hackers use. It brings lots of hacking tools in exactly one place. So, with the Droid Pentest Update, you can access different hacking tools to test the security protocols. So, the Droid Pentest Update is another best Android hacking app you can use now.
29. Droid Sheep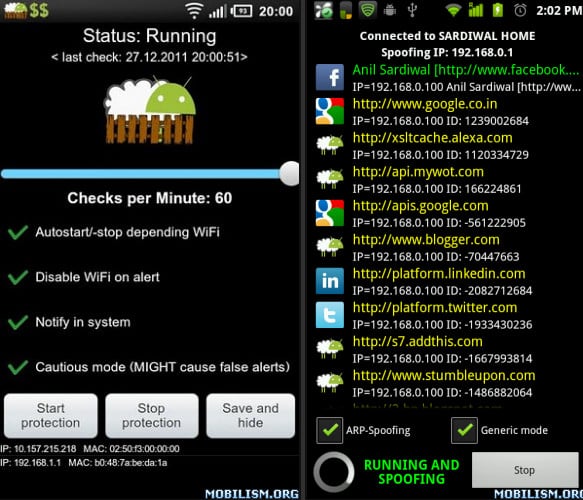 Droid Sheep is one of the popular and top-rated Android hacking app available on the Google Play Store. It's basically an Android app to audit your WiFi network for wireless security. The tool works only on a rooted device and can be used to analyze security in Wireless networks.
30. Droidsniff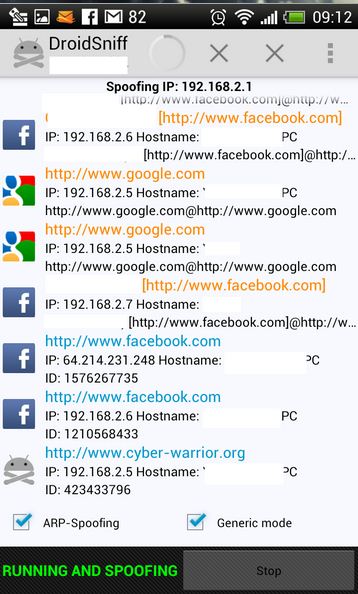 Droidsniff is another best security analysis and wireless network that you can use on your Android smartphone. It works on both rooted and non-rooted devices, but it works the best on non-rooted Android smartphones. Security researchers widely use the app, and it's one of the best Android app to find security loopholes.
This post is only for security or information purpose. However, as we already mentioned, our world is changing now, and your smartphone could be a small hacking toolkit. Must try all these best hacking apps or hacking tools. Share this post with your friends too!