The Coronavirus, or COVID-19, has drastically affected commoners' and businesspeople's daily lives. The pandemic has forced enterprises and businesses to provide work-from-home facilities to their employees.
In recent years, remote working and video conferencing services have become essential for online and offline businesses. Currently, hundreds of video conferencing services are available for a desktop operating system, but not all of them stand out.
One must use a premium video conferencing service to get the best real-time video conferencing experience. Hence, in this article, we will talk about one of the best PC video conferencing & online meeting services, known as Cisco Webex Meetings.
What is Webex Meetings?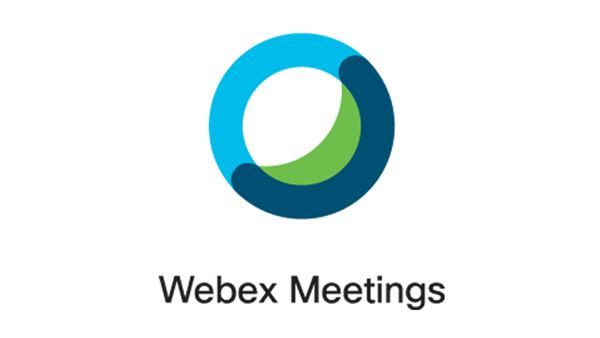 Cisco Webex Meetings is a video conferencing service designed for businesses and teams. The platform brings teams together with video conferencing that's engaging, intelligent, and inclusive.
Cisco Webex Meetings also has cross-platform support. That means users who are using a smartphone can also join meetings. In addition, the service packs feature that's meant to help corporations and large-scale companies.
Cisco Webex Meetings is a premium video conference service, but it also has a free plan. So, if you are a small company, you can take advantage of the free plan.
The free version of Cisco Webex Meetings allows you to host a Webex meeting with 100 participants. What's more interesting is that members don't need to create an account to join the online meeting.
Download Cisco Webex Meetings Latest Version
Now that you are fully aware of Cisco Webex Meetings, you might want to download & install Cisco Webex Meetings on your PC.
Please note that Cisco Webex Meetings has multiple plans. The premium plans of Cisco Webex Meetings offer you more features and options. On the other hand, the free plan comes with limited features.
So, if you want to download Cisco Webex Meetings on your PC, you can get the download links from the below section. The file shared below is free from viruses/malware and is entirely safe to download & use.
How to Install Cisco Webex Meetings On PC
Installing Cisco Webex Meetings is pretty easy, especially on the Windows operating system. First of all, download the Cisco Webex Meetings desktop app download we have shared above.
Once downloaded, run the Cisco Webex Meetings installer and follow these simple steps.
1. Run the WebEx Meetings desktop installer file and click Next.
2. Accept the terms in the license agreement and click on the Next button.
3. On the Ready to Install program screen, click on the Install button.
4. Now wait until the Cisco Webex Meetings installs the software on your PC.
5. After the installation, open Webex Meetings and log in to your account.
6. Once you're logged in, you will be able to create or join a meeting.
That's it! That's how easy it is to download and install the Cisco WebEx Meetings app on the desktop.
Features of Cisco Webex Meetings
Now that you know Cisco Webex Meetings, you might want to know its features. Below, we have highlighted some of the best features of Cisco Webex Meetings.
Free
Although Cisco Webex Meetings is a premium video conferencing service, it offers a free plan. The free plan is good enough for small companies or individuals willing to host a free meeting.
Create Engaging Meetings
With the premium version of Cisco Webex Meetings, you can create more engaging meeting experiences with interactive features that drive stronger collaboration. It also has many AI-Powered features that help you get more done with fewer meetings.
Noise Removal/Gesture Recognition
The noise removal tool of Cisco Webex Meetings reduces distractions and interruptions of online meetings. Also, you can use simple hand gestures to express your feelings without saying a word.
App Integration
Guess what? Cisco Webex Meetings integrates seamlessly into 100+ industry-leading apps. For example, Cisco Webex Meetings can integrate with Box, Salesforce, Twitter, Slack, ADP, and more.
Calling/Messaging
With Cisco Webex Meetings, you can even make and receive calls to your business on any device. Also, it offers you a built0in messaging, file sharing, and whiteboard feature.
So, these are some of the best features of Cisco Webex Meetings. In addition, it has more features that you can explore while using the program.
So, this guide is all about downloading and installing Cisco Webex Meetings on PC. I hope this article helped you! Please share it with your friends also. If you have any doubts, let us know in the comment box below.