We are pretty sure that if you are using Windows 10 for a while, then you might know the potential risk of malicious software. Free software from download sites can be dangerous and you should be aware of the fake download buttons.
Although a good internet security or Antivirus software can protect you against virus loaded downloads, still it's always best to know the safest websites to download software. There are plenty of websites available on the web from where you can download free software. However, not all of them are safe.
15 Trustworthy Websites To Download Free Software For Windows
So, in this article, we have decided to share a list of best websites to download free software. The software that you will get from these websites will be clean from malicious files or viruses. So, let's check out the safest websites to download Windows software.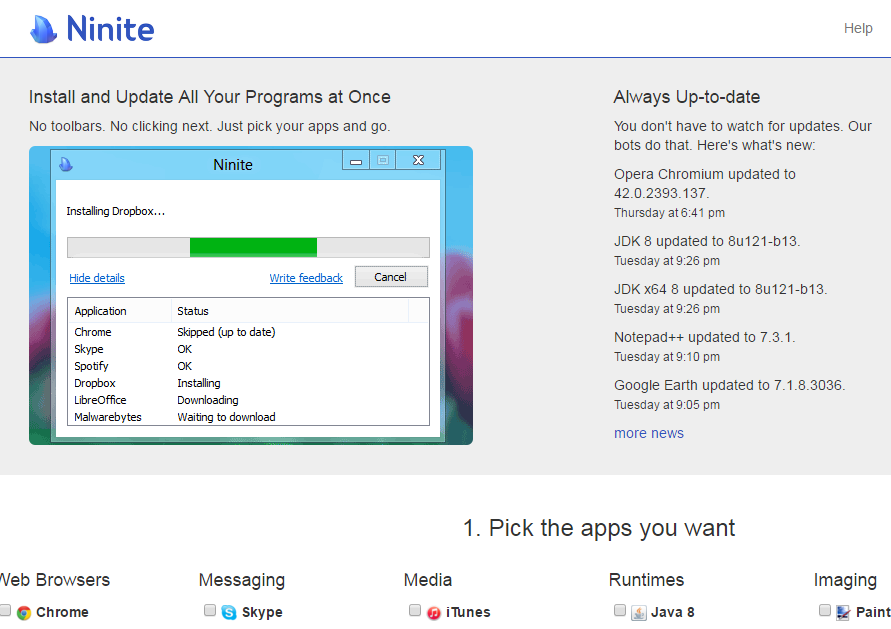 Ninite is one of those safe and best sites which presents you with a list of software that you can select, then lets you download a custom installer files that can download all of your selected software together. Ninite is well known for its safety and security.
2. Softpedia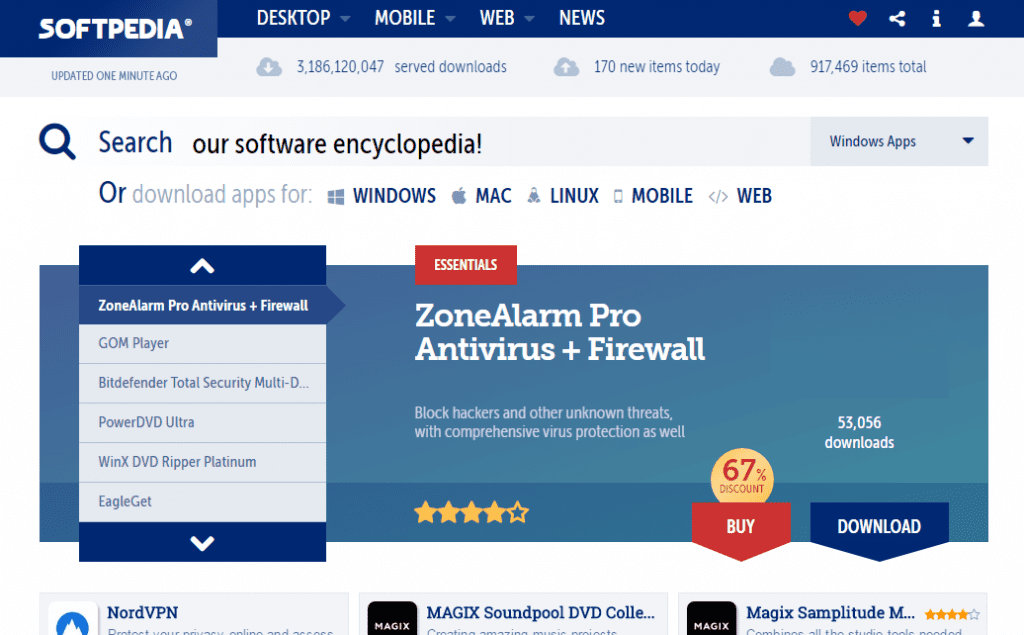 This is an all in one site, and you can get to know the latest news here. Apart from this, Softpedia even has a download section. It has over 850,000 files in its database, making it one of the largest file hosts on the web. You can trust this site blindly.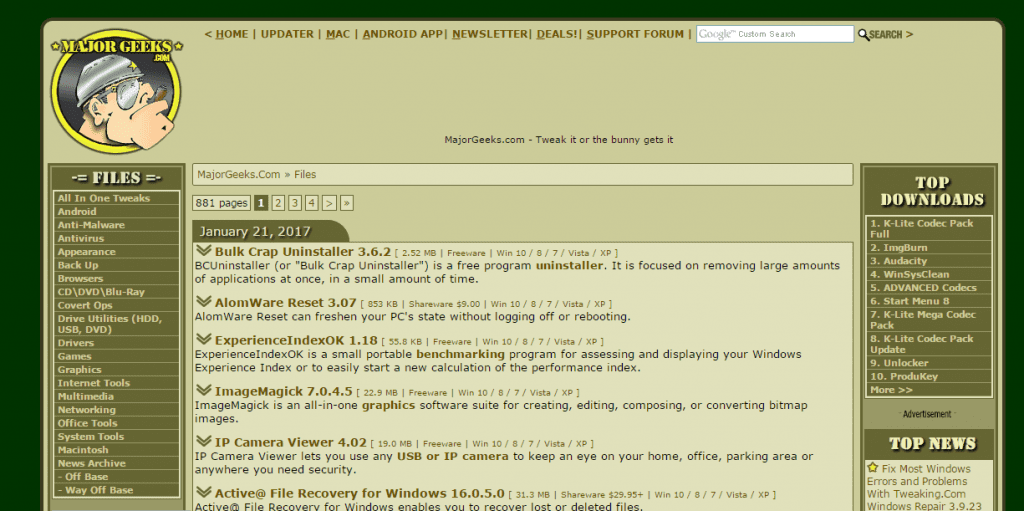 Love KickAss Torrents? Well, this site looks like the same. It carries an old fashioned look. However, the site is very fast, and it is a great repository for software. MajorGeeks has been one of the most reputable software download site for over 15 years.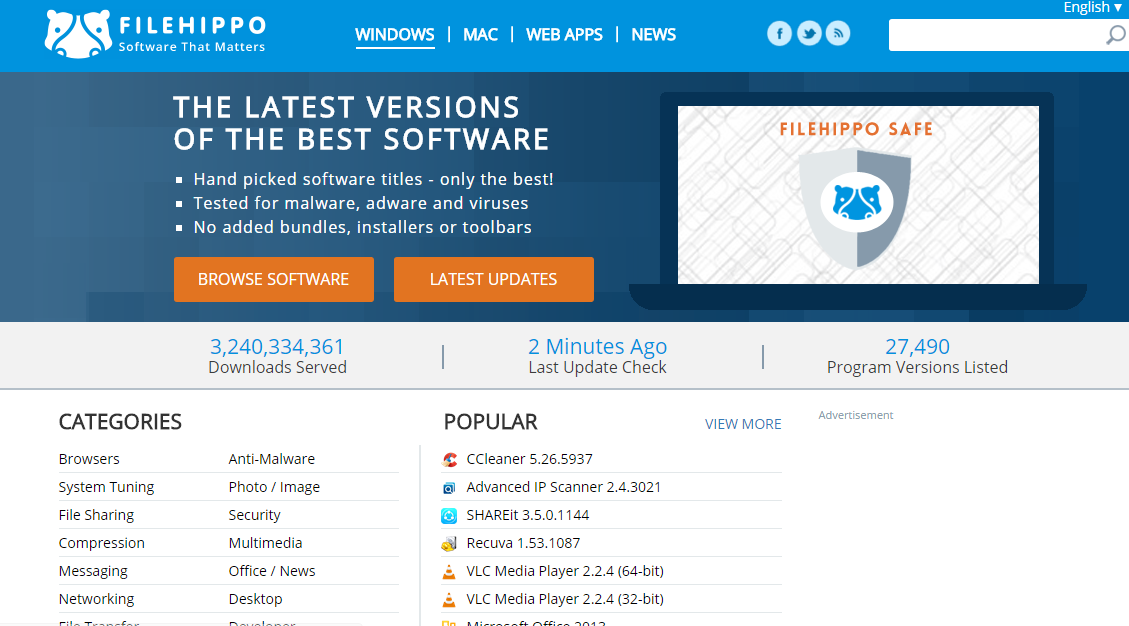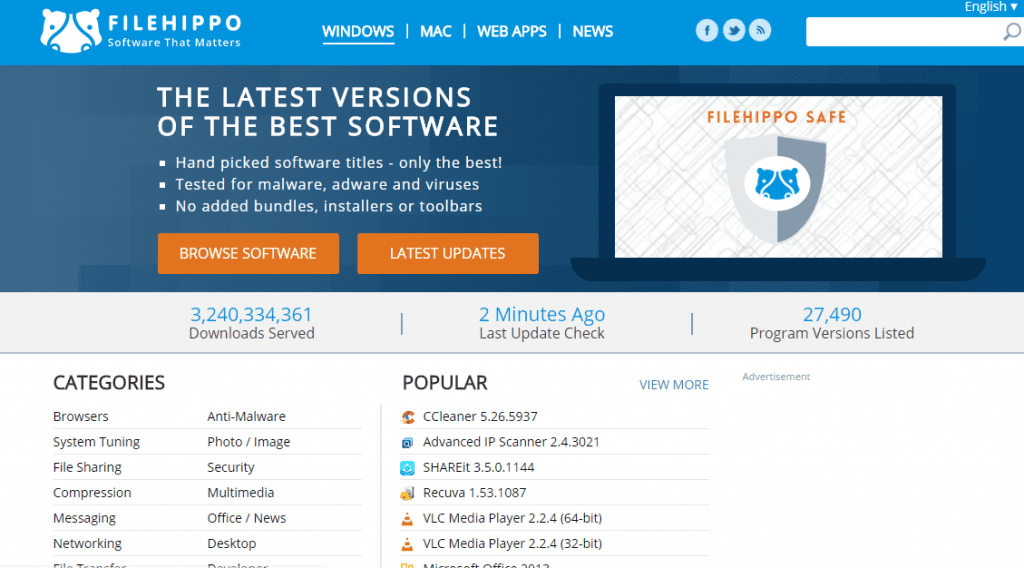 Filehippo is the site that aims to provide users the simplest method of downloading the newest versions of the best software. This is among that popular site where you can find software in a free version. This site doesn't have popup ads or spyware and you can trust this website.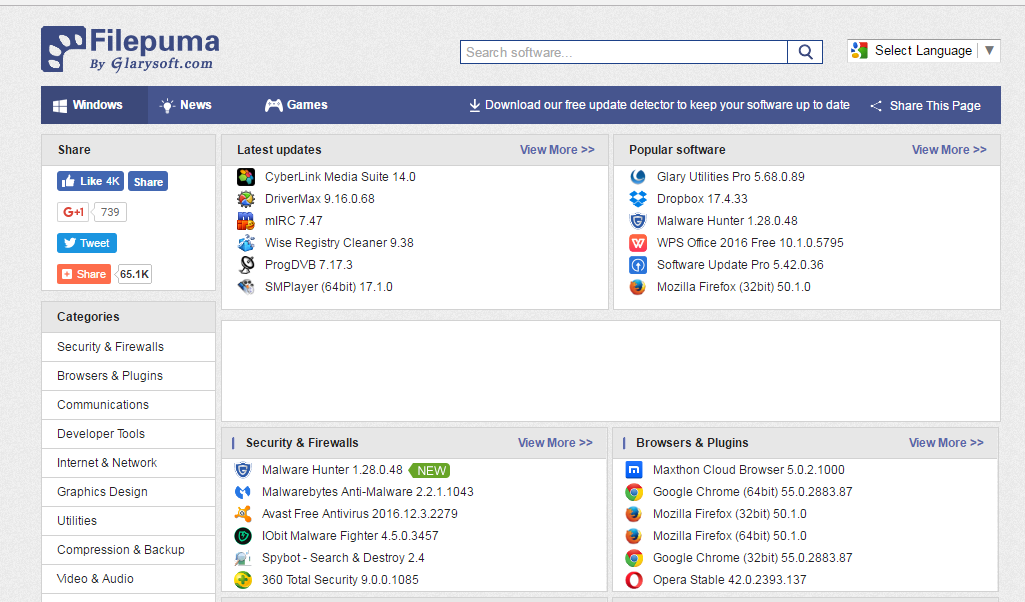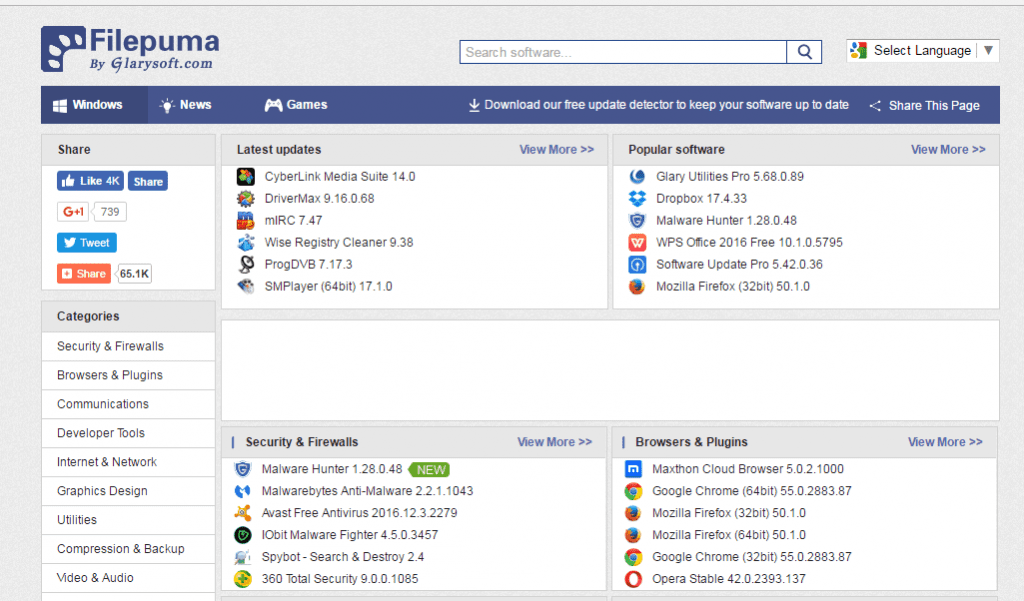 At first glance, FilePuma may seem like a FileHippo clone because this shares a similar UI. But you will find FilePumar much easier than FileHippo. This site is very user-friendly. You can trust this site blindly.
Users might find it difficult to search for the software on the Download crew, but it's worth using because each software has a short review that explains everything you need to know. Users can find programs for Windows, Mac, Linux, Android, and iOS in Download Crew.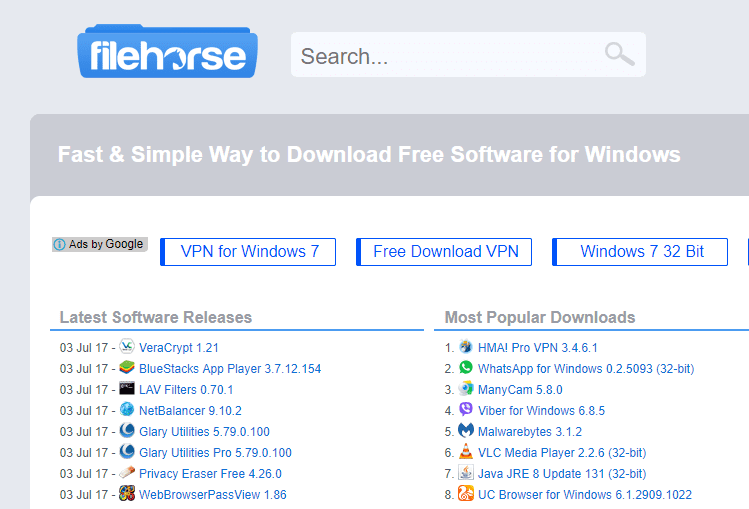 File horse is a simple and easiest way to download free software for Windows operating system. It doesn't have a huge collection of free software, but it focuses on stocking the best and most used programs.
Download quality software becomes safe and easy with Snapdiles. You can access thousands of Windows software titles, that are either free to keep or can be downloaded as a trial. The Daily Freeware Pick section will be useful if you check this website every day.
Donation coder is a little different from all other software downloading sites, this site provides free and clean software in exchange for nothing but a donation. Users can find lots of programs that are very useful and interesting. This site only lists utilities created by Donation Coder.
10. Brothersoft
BrotherSoft serves worldwide customers as among the top 5 leading software download websites. Over 250,000 freeware and shareware are for free download which covers 7 channels including Windows, Mac, Mobile, etc. The site records more than 10,00,000 downloads every day.
Softonic is one of the most popular websites which you can visit to download free software. The site's interface is pretty good and you can easily find your desired software. The great thing about Softonic is that you can find tools software for almost all major platforms including Windows, Linux, Mac, iOS, Android, etc.
Sourceforge houses some wide numbers of software. The app features a well-designed interface that makes things easier to find and download the software. The great thing about Sourceforge is that it doesn't impose any restrictions on downloading files. Every software listed on the Sourceforge is safe to download with no malware or virus.
Software Informer is a relatively new website that houses a fair amount of software to meet your download needs. Well, the site is not as big as the other sites listed in the article, but you can find some top quality software. Each and every software listed in Software Informer is safe to download as it runs a scan through the file.
Soft32 is one of the most popular websites where you can get free software. Right now, the website features around 88000 software programs and it also offers a Windows discussing forum. So, if you want to seek information regarding the software which you want to download, you can raise a question in the forum. The software listed in Soft32 goes through multiple antivirus engines. So, the software listed in Soft32 is completely safe to download and use.
Well, as the name of the site says, Freewarefiles is a website from where you can download software for free. The site only houses free and open-source software. Freewarefiles right now have around 16000 free software that you can download on your computer.
So, these are the best cleanest and safest websites to download free software for your Windows computer. If you know any other site which is trustable then mention it in the comment box below. I hope this article helped you! Share it with your friends also.