If you are a Mac user, you might know that Apple has already killed the popular iTunes, which used to be a music player app. As a replacement, Apple introduced three new apps – Apple Music, Podcasts, and Apple TV.
Although Apple replaced iTunes in the new version of macOS, it still lives elsewhere within Apple's ecosystem. iTunes continues to work on an older macOS version, and the Windows version remains untouched.
So, in this article, we will discuss Apple's iTunes and how one can download it on Windows 10/11. So, let's know about iTunes.
What is iTunes?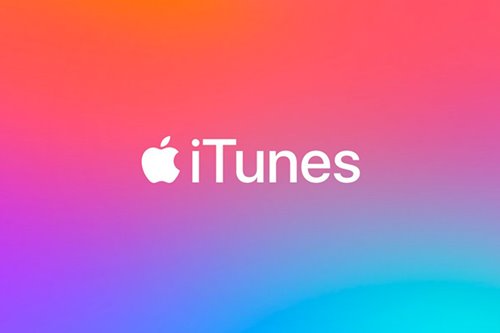 Well, iTunes is a media management software created by Apple for both Mac and Windows operating systems.
Software is mainly used to download, play and manage audio and video files from the iTunes Store. Another benefit of iTune is that it can share files between your computer and your iOS or iPadOS devices.
So, iTunes is a must-have software for every iPhone/iPad/iPod user as it lets them organize their music library, manage and import audio CDs, and even create music CDs.
Features of iTunes
Now that you are fully aware of iTunes, you might be interested to know its features. Below, we have highlighted some of the best features of iTunes. Let's check out.
Automatic Synchronization
If you are an Apple device user like iPhone or iPad, you might be amazed by iTunes automatic synchronization feature. The media player automatically syncs all music libraries across devices.
Music Management features
Well, iTunes is initially known as a music player app. Hence, it offers lots of music management features. You can create different playlists with iTunes, arrange your music or video files into categories, and more.
Purchase Music/Video Files
Well, iTunes has a media store from which you can purchase music or video files. That means you no longer need to rely on any other premium media streaming app to get your favorite files downloaded. You can directly head to the iTunes store to purchase your favorite content.
Sound Enhancer
iTunes also has a sound enhancement feature that improves the audio output quality. The feature adds an audio filter that expands and brightens the sound coming from any iTunes tracks. This is one of the helpful features of iTunes.
Sharing Options
The latest version of iTunes allows you to share your music library on a local network. So, if your friends are asking you to share your music library, connect the device to a local network and share the entire music library.
iTunes Store
iTunes Store is a paradise for all music, video, and book lovers. The iTunes Store provides access to millions of music, movies, and eBooks. Although most items on iTunes stores were paid, occasionally, it lists items on sale. You can grab those items at an affordable price.
So, these are some of the best features of iTunes. You need to start using the app to explore more features.
Download iTunes Latest Version (Offline Installer)
Now that you are fully aware of iTunes, you might want to install the media management software on your PC. Please note that iTunes is available for both macOS and Windows 10.
macOS users don't need to install anything as iTunes comes built-in. However, if you want to run iTunes on Windows 10, you need to download the installation file.
Below, we have shared the latest iTunes download links for Windows 10 and macOS. These are the offline installer file. Hence, they don't need an internet connection during the installation.
How to Install iTunes on PC?
Installing iTunes is easy; you just need to follow some of the simple steps below. Here's how to install iTunes on a PC.
1. First, double-click on the iTunes installer file you downloaded.
2. Click on the Next button on the Setup screen.
3. On the next page, select the installation language and click on the Install button.
4. Now, wait until iTunes gets installed on your PC for a few seconds.
5. Once installed, run the iTunes application from the desktop shortcut.
That's it! You are done. This is how you can install iTunes on your Windows 10 PC.
So, this guide is all about downloading & install iTunes on a PC. I hope this article helped you! Please share it with your friends also. If you have any doubts about this, let us know in the comment box below.