Windows users need no introduction to Microsoft Defender, as they probably know about it. If you are not a Windows user, let me tell you Defender is a full-fledged security suite that ships with both Windows 10 and Windows 11. While Defender is offered to Windows users for free, it doesn't compromise on quality and is capable enough to eliminate the need for a premium security suite.
We are talking about Microsoft Defender because the company launched a new Defender application across all platforms, including Windows, macOS, iOS, and Android. The new security app is a part of the Microsoft 365 subscription, and it provides users with one centralized view to manage and monitor the security status of all their devices.
Microsoft Defender for Individuals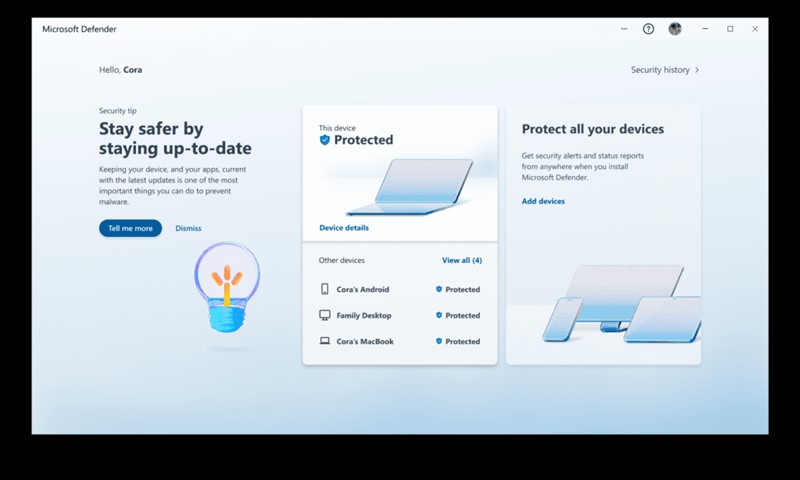 The new Microsoft Defender is a cross-device app and is supposed to improve safety. However, the features of Microsoft Defender will vary by platform since it taps into your device's existing antivirus software. For example, on Windows, the Defender application will show you 'tips' to improve your device security since Windows already ships with the Windows Security app.
Similarly, the new Defender app won't provide antivirus protection but will protect against phishing attacks on iPhones. Regarding Android, Microsoft Defender can perform a scan because Android doesn't natively support antivirus protection.
The new Microsoft Defender app is available for Microsoft 365 Personal and Family subscribers. It acts more like a security dashboard where you can monitor your online security status and see your and your family's data & device protection in a single place.
Download & Install the new Microsoft Defender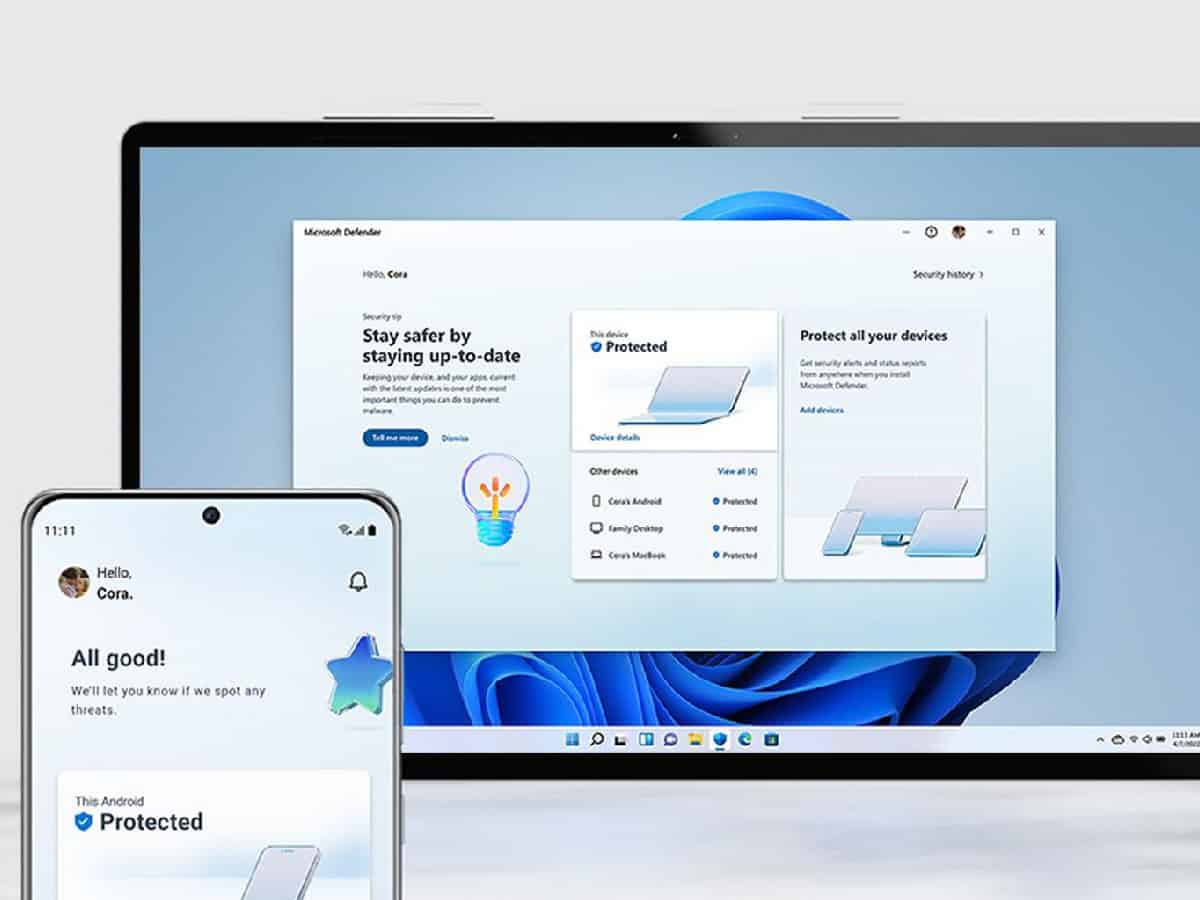 Well, now that the app is available for all users, you can download & install it on your device. The only requirement is a Microsoft 365 personal or Family account. Without Microsoft 365 subscription, you will be able to download the app but can't use it.
If you already have Microsoft 365 subscription, you need to download the new Microsoft Defender application and install it on your device. Once installed, you must open the app and sign in with your Microsoft 365 personal or Family account. Below we have shared the download links of the new Microsoft Defender application.
After downloading & install the app on your devices, you need to sign in with your Microsoft 365 Personal or Family account to use it. If you don't have Microsoft 365 subscription and want to have one for a month, check out this link.
Microsoft 365 subscription will provide Defender features, 1TB of cloud storage, offline access to office apps, Ransomware protection in OneDrive, and more.
So, that's all about how to download & install the new Microsoft Defender application. You can have online protection for 1 person and manage 5 different devices simultaneously with Microsoft 365 personal account. If you need any more help, let us know in the comments.