Currently, hundreds of screen recording programs are available for Windows 10 and macOS. However, out of all those, only a few stand out. Most screen recording programs available for PC require a premium subscription, whereas the free one puts a watermark on your videos.
If we have to pick the best screen capture program for Windows 10, we will choose OBS Studio. OBS, or Open Broadcaster Software, is free and open-source video recording and live streaming software.
With OBS Studio, you can easily record and stream on Windows, Mac, or Linux. So, let's explore everything about OBS (Open Broadcaster Software)
What is OBS Studio?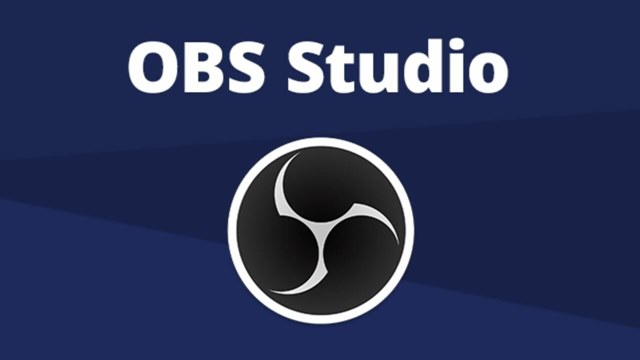 OBS Studio is a full-fledged, accessible, and feature-rich live streaming and video recording software for Windows, macOS, and Linux. With OBS Studio, you can easily record your computer screen and stream it directly to different platforms.
Apart from that, OBS Studio is also known for its pro-level editing and control tools. Guess what? The software suite brings a wide range of video editing options for enhancements. This makes OBS Studio a favorite among the gaming community and professionals.
Since it's a free and open-source screen recording & live-streaming program, it doesn't impose any restrictions on the length of videos. That means you can record or stream lengthy videos without worrying about anything.
Features of OBS Studio
Now that you know OBS Studio, you might be interested to know its features. Below, we have highlighted some of the best parts of OBS Studio for PC.
Screen Recording
Well, OBS Studio is known for its screen capture features. With OBS Studio, one can easily capture and stream the entire desktop screen immediately. The screen capture feature is pretty famous among gamers, allowing them to record and stream directly to gaming platforms.
High-Quality Screen Recording
Despite being a free program, OBS Studio allows you to record videos in various resolutions. For example, you can register your screen in HD or Full HD quality. Also, it provides you an option to capture and save streams in different formats such as MP4, MKV, FLV, etc.
Broadcasting
OBS Studio is both a video recorder and a live-streaming program. The program gives you the option to stream videos in real time. With OBS Studio, you can live stream on multiple platforms, including Twitch, Hitbox, YouTube, Facebook Live, etc.
Powerful Configuration Options
OBS Studio provides you with powerful and easy-to-use configuration options. You can easily add new Sources, duplicate existing ones, and adjust other elements easily. The configuration options could be great for professionals who know their way around the software.
Set Hotkeys
The latest version of OBS Studio also lets you set hotkeys for nearly every sort of action. For example, you can create hotkeys to switch between scenes, start/stop streams or recordings, mute audio, etc.
So, these are some of the best features of OBS Studio. However, it would be best to start using the program to explore more features.
Download OBS Studio Offline Installer for PC
Now that you are fully aware of OBS Studio, you might be interested in installing the program on your PC. Please note that OBS Studio is a free and open-source program; hence it can be downloaded for free.
However, if you want to install OBS Studio on multiple systems, you need to download the OBS Studio offline installer. The offline installation files can be used numerous times, and they don't need an active internet connection during the installation.
Below, we have shared the latest OBS Studio offline installer version. The file shared below is free to download and safe from viruses/malware.
How to Install OBS Studio on PC?
Well, it's pretty easy to install OBS Studio on PC. First, download the OBS Studio offline installer file shared above. Once downloaded, you must extract the ZIP file and run the installer file. Next, follow the on-screen instructions to complete the installation.
Once installed, open the app from the Start Menu or the desktop. That's it! You are done. Now you will be able to use OBS Studio on your computer.
So, this guide is all about downloading OBS Studio offline installer for PC. I hope this article helped you! Please share it with your friends also. If you have any doubts about this, let us know in the comment box below.