Well, Windows 10 operating system introduced a new photo editing tool called 'Paint 3D'. The program sounds like a 3D version of the ever-familiar Windows app Paint, but it's very different.
Using an older Windows version like Windows 7, you can use the standalone Paint 3D installer. However, if you are using Windows 10, the chances are that your PC already has the Paint 3D app installed.
However, in specific Windows 10 builds, the Paint 3D application is unavailable. So, if you cannot find the Paint 3D application, you can manually install the program on your PC.
In this article, we will talk about the Paint 3D application. Not only that, but we will even share the latest download link of Paint 3D offline Installer. So, let's check out everything about the Paint 3D.
What is Paint 3D?

At a glance, the Paint 3D sounds similar to the ever-familiar Windows app Paint. Many users still confuse between the Paint and Paint 3D applications. Although both of the applications were made by Microsoft, Paint 3D is something different.
You can call Paint 3D an upgraded version of the native Paint app. With Paint 3D, you can create fun, cartoony 3D objects and scenes. It's a creative application that comes free with Windows 10.
The Paint 3D application is designed for both professionals and new users. It's a simple yet powerful program that allows you to create fun and professional creative projects by combining 2D and 3D tools.
Features of Paint 3D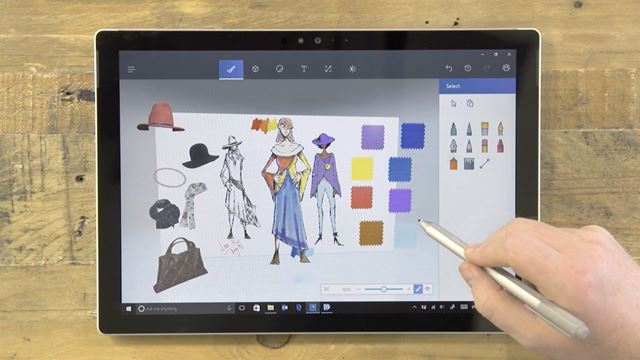 Now that you are fully aware of Paint 3D, you might want to know its features. Below, we have highlighted some of the best features of Microsoft's Paint 3D application. Let's check out.
Free
Well, Paint 3D is an entirely free utility allowing you to create creative projects in no time. Although it's designed for professionals, it's free and without any hidden charges.
Brushes
Paint 3D application allows you to expand your artistic abilities with unique pens & brushes. The brushes on Paint 3D works on both the canvas and on 3D models with professional effects.
2D shapes
If you want a free tool to create unique 2D shapes, give Paint 3D a try. Even if you don't know how to create a 2D shape, you can use the collection of 2D shapes and the line and curve tool to create a new one.
3D shapes
Since Paint 3D is meant to create 3D objects, it packs many useful tools to create 3D shapes. You can either use the pre-made shapes to start building a new 3D model or use the 3D doodle tool to turn your 2D sketches into 3D models.
Stickers
Yes, you read that right! Paint 3D application for Windows also includes a sticker tool that allows you to experiment with materials such as wood and marble. You can even upload your photo to create a custom sticker.
We have just highlighted some of the key features of the Paint 3D application. It has features like 3D view mode, Text tools, Effects, etc. You need to start using the app to explore all its features.
Download & Install Paint 3D on Windows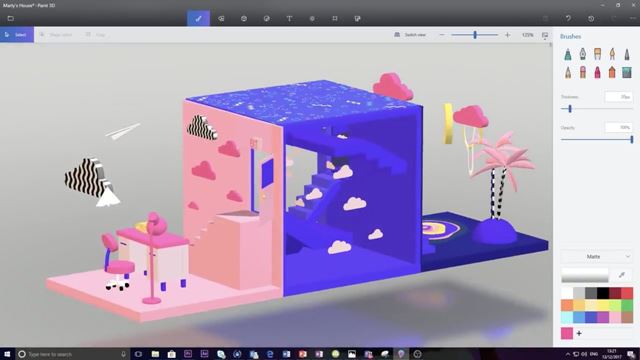 Now that you are fully aware of Paint 3D, you might want to download & install the program on your PC. Please note that Paint 3D is a free program, and it comes pre-built with Windows 10.
So, before downloading the Paint 3D, double-check whether your PC has Paint 3D. If the Paint 3D doesn't appear on the Windows search, you need to download the Paint 3D Offline Installer we have shared.
Below we have shared the latest version of Paint 3D offline Installer. The file shared below is entirely free from viruses & malware and is safe to download.
After downloading the Paint 3D offline installer, just run the executable file and follow the on-screen instructions. Once installed, you can use the Paint 3D app on your Windows 10 PC.
So, this guide is about downloading the Paint 3D offline installer for PC. I hope this article helped you! Please share it with your friends also. If you have any doubts about this, let us know in the comment box below.