After a long wait, Krafton's latest battle royale game, PUBG: New State, was finally launched in over 200 countries, including India. It's a new battle royale game from Krafton that still has many bugs and glitches.
Few reports also claimed that the newly launched game is bricking Android devices. PUBG: New State offers PC-grade graphics, dynamics, new maps, new vehicles, and new gameplay items.
As of now, the game is available only for Android and iOS users. The game offers three distinct gameplay modes, including Battle Royale, 4v4 Deathmatch, and the Training ground where players can test their skills.
Now that PUBG: New State had been officially launched, PC users were looking for ways to play the game on a big screen like a computer or laptop. So, if you are someone who always prefers to play battle royale games on a big screen, you are reading the right guide.
In this article, we will share some of the best methods to download and play PUBG: New State on Windows PC. Let's check out the method.
Download PUBG: New State on PC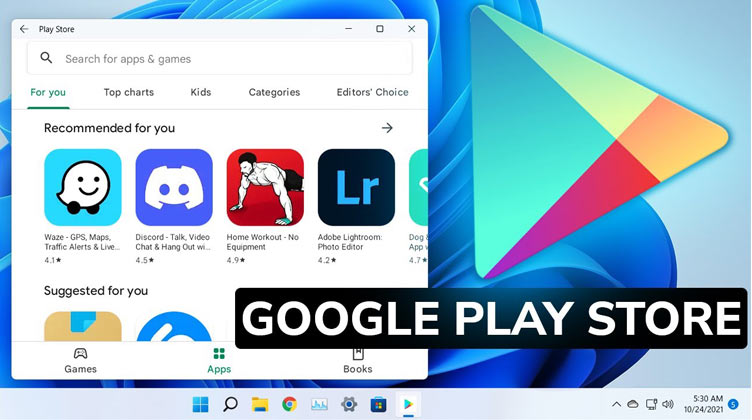 Well, if you are using Windows 11, you can install PUBG: New State directly on your computer. You don't need to rely on any Android emulator to run PUBG: New State on your PC.
Also, the PUBG: New State is said to be available on the Amazon Android App store. You can also follow our guide on How to Install Google Play Store on Windows 11 to install Google Play Store on your Windows 11 device.
After installing the Google Play Store, you need to search and download the PUBG: New State game.
Sideload PUBG: New State on Windows 11
If you don't have access to the Google Play Store, you can sideload the game using WSATools.
WSATools makes it easier to sideload Android apps on Windows 11. You can watch a few YouTube videos to know how to Sideload apk files on Windows 11 via WSATools.
PUBG: New State Download Using Android Emulator
The next best option to play PUBG: NEW STATE on PC is by using the Android emulators. As of now, there are hundreds of Android emulators available for Windows 10.
However, not all of them will support the battle royale game. Since PUBG: NEW STATE is a new game, it's unsure whether the popular BlueStacks or LDPlayer can run the game or not.
However, you can still download a few popular Android emulators for PC like BlueStacks, LDPlayer, MemuPlay, etc., to check whether PUBG: NEW STATE runs or not.
Best Emulators to Run PUBG NEW STATE on PC
Below, we have shared the three best Android emulators for PC that are expected to run the new Battle Royale Game. However, many emulators might require enabling virtualization features. Here are the best emulators to check.
Well, LDPlayer may not be as popular as BlueStacks, but it's built solely for gaming purposes. Compared to BlueStacks, LDPlayer consumes fewer system resources and offers you more gaming features.
LDPlayer is a perfect choice for running Android games on a low-end PC. You will get many gaming features with LDPlayer like custom keyboard mapping, the latest Android game support, the ability to alter FPS, and more.
Bluestacks is the second best Android emulator on the list supposed to run PUBG: NEW STATE. The great thing about the Bluestacks emulator is that it's highly optimized for gaming.
Bluestacks offers you many gaming-related features like keyboard remap options, graphics optimization, etc. What's more interesting is that Bluestacks is also available for macOS.
Although not very popular, NoxPlayer is still one of the best Android emulators for PC that you can consider. When it comes to Android gaming on PC, no other emulator can match the performance of NoxPlayer.
It provides you with many settings. If you spend time on the settings, you can quickly boost the FPS count. You can also fully customize the keyboard layout as per your need.
So, these are the few best ways to download and run PUBG NEW STATE on PC. I hope this article helped you! Please share it with your friends also. If you have any doubts related to this, let us know in the comment box below.