For movie lovers, we are going to discuss an easy way to watch movies on your Android with subtitles. As we know, subtitles are not always available. Therefore, we are going to share an easy method which will let you download Subtitles for your movies automatically. Go through the post to know about it .
For Android users, we are here with How to Download Subtitles for Movies On Android. With this method, you can simply watch your beloved movies on your smartphone with Subtitles as watching movies is the best way for entertainment and spending free time. However, movies become interesting when it comes with subtitle as it gets easier to catch out the exact words used in movies. But sometimes subtitles are not available at that time you can get the subtitles with the method we gonna discuss right here. So have a look on the method below to get the subtitle of any movie on your android device.
How To Automatically Download Movie Subtitles On Android
The method to get to the subtitle of any movie in your android device is simple and depend on cool apps that will let you download and merge the subtitle of a movie. So follow below steps to proceed.
Also Read: Top 8 Best Movie apps for Android to Watch Movies online
Using SubLoader:
Step 1. Now you need to download an app SubLoader on your android device which will get the subtitles for your movies.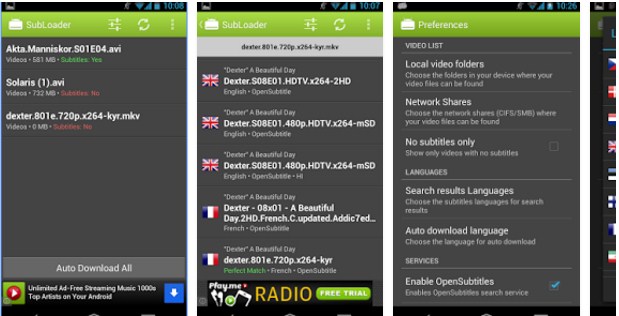 Step 2. Now launch the Subloader app and you will see all your videos that are currently on your device storage. Now tap on the video whose subtitle you want to add and click on option search subtitle.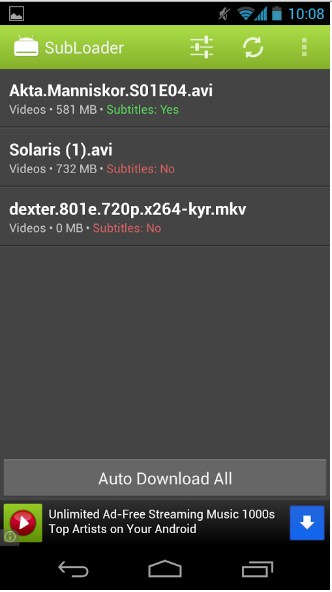 Step 3. Now you have to select your desired subtitle from the list.
Step 4. In Preferences, you can also select out the language in which you want to add subtitle.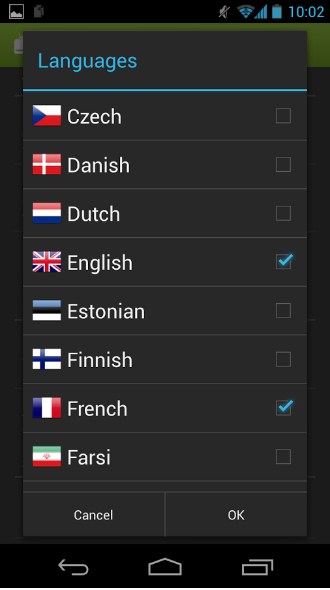 That's it! you are done your subtitle will get added to the desired video through this app.
Also Read: Top 5 Best Android Apps to Curb your Smartphone Addiction
Using Get Subtitles:
Automatically scan your phone for videos, movies, sitcoms and shows, and then checks OpenSubtitles for matching subtitles and then download them it also manually navigate the folders on your phone or tablet.
Step 1. First of all, download the Get Subtitles app and launch it. You will see the Available videos showing under the "Auto search" . If you desired video is not listed under "Auto search" results you can select it by manually searching it.
Step 2. Now select the video whose subtitles you want to be downloaded and "Click on "Subtitles download" which is located behind "Manual Search" Now you will see the list of .srt files that are available
Step 3. Now you will be given the option to choose a language to select your preferred language to download it.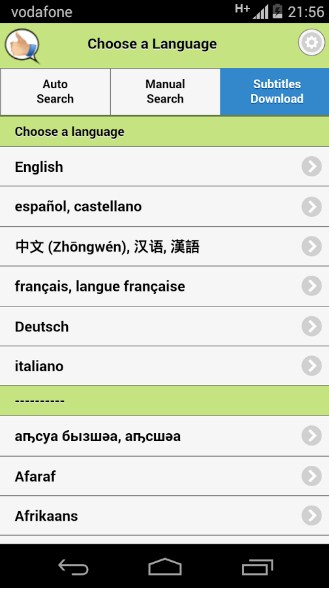 That's it! you are done your subtitle will get added to the desired video through this app.
Also Read: How to Make Backup of your Android Apps in ES File Explorer
Using GMT Subtitles:
GMT Subtitles makes it easy to download movies or tv shows subtitles on your phone, your tablet or any device connected to the network. The best part is GMT Subtitles is totally ads-free. Let's know how to use it.
Step 1. You need to install GMT Subtitles on your android device and launch it.
Step 2. It will automatically scan for your videos in internal/external storage and will list you all the videos.
Step 3. You just need to tap on the video file and it will auto-download the subtitles on your device.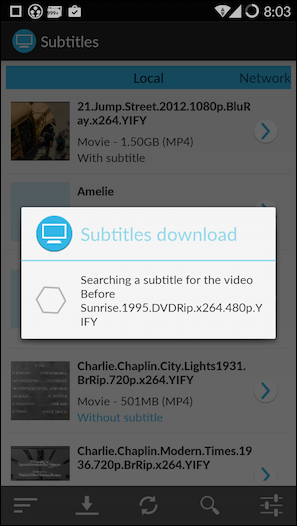 That's it now you can play the video with your favorite video player.
Also Read: 5 Must-Try Lock Screen Replacement Apps for Android
So above is all about How to Download Subtitles for Movies on Android. With this, you can easily get subtitles of your favorite videos on your android device and can enjoy watching movies with great satisfaction. Hope you like the article, do share this post with others too. Leave a comment below if you have any related queries with this.
AUTHOR